Suspect arrested after 3 injured in New York subway slashings: NYPD
Three women suffered non-life-threatening injuries, the NYPD said.
A suspect is in custody after three women were injured in a series of random, unprovoked subway slashing incidents over the weekend, New York Police Department officials said.
A 28-year-old man was arrested Tuesday morning and is being charged with three counts of assault in the first degree, NYPD Chief of Transit Michael Kemper said. All three victims suffered non-life-threatening wounds, police said.
Photo and video of the suspect obtained from MTA surveillance footage had been distributed to all NYPD personnel, Kemper said.
Officers "armed with the suspect's photo" saw him walking down an upper Manhattan street at approximately 9:45 a.m. Tuesday, said Kemper, who did not publicly identify the suspect.
"Simply put, phenomenal, great police work," Kemper said during a press briefing Tuesday.
The slashing incidents all occurred late Sunday afternoon.
At about 4:14 p.m., police received reports of a slashing that took place at the 86th Street-Lexington Avenue subway station, police said. A 19-year-old woman exited a southbound 4 train and was walking up the platform stairs when a male suspect slashed her right leg, the NYPD said in a press release.
The suspect then is alleged to have attacked a 48-year-old woman at the same station, slashing her on her right leg as she stood on the subway platform, police said.
The suspect fled on a downtown 4 train, and both victims were transported and treated at a local hospital for their injuries, police said.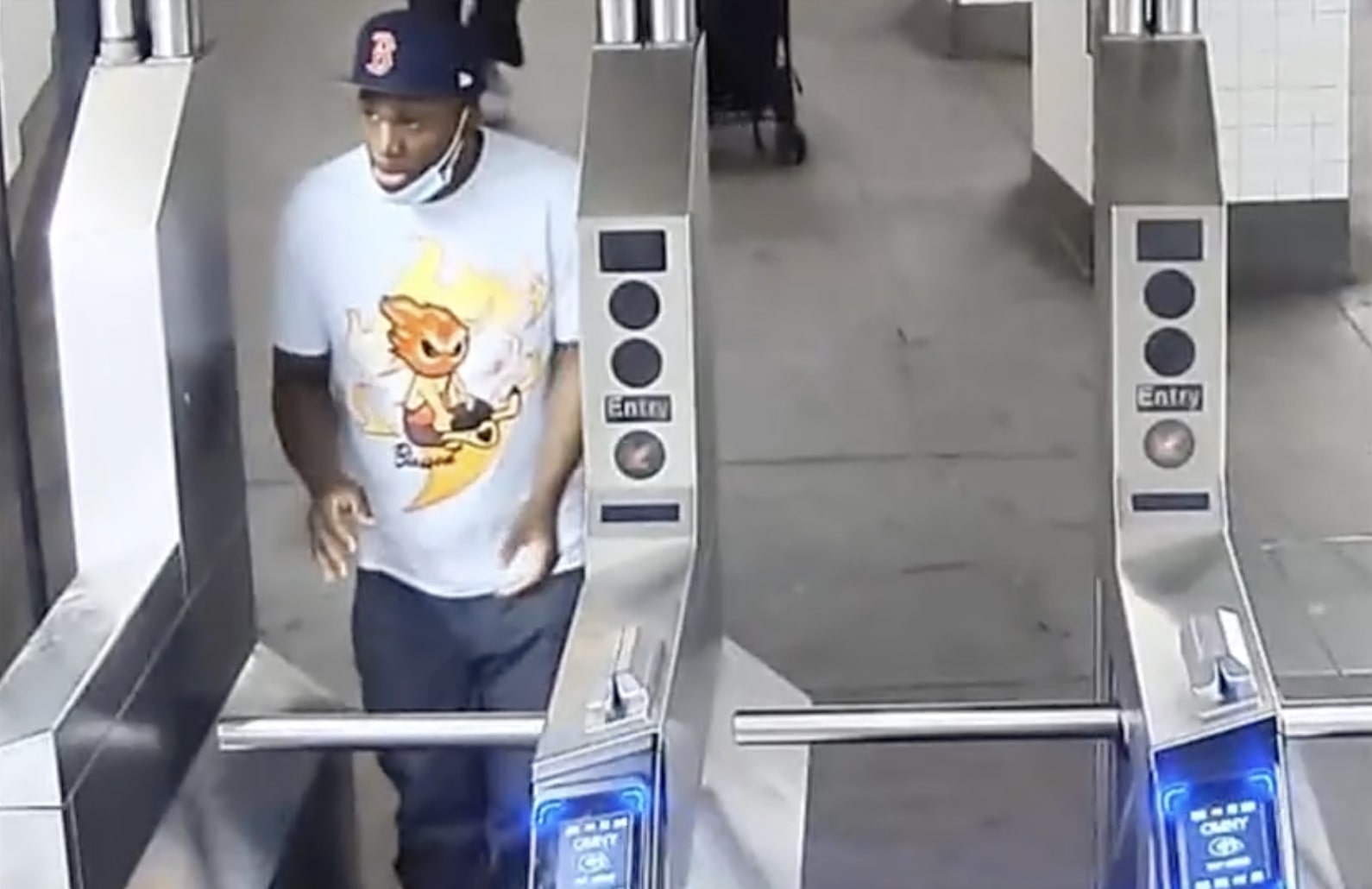 A third attack was reported just minutes later, at about 4:32 p.m., when a 28-year-old woman who was sitting on a southbound 4 train heading toward the Brooklyn Bridge-City Hall station was slashed in her left leg, police said.
The suspect again fled the scene, police said. The victim was transported to a local hospital for her injuries, which police described as a "severe laceration."
MTA Chair and CEO Janno Lieber called the random attacks "especially unnerving."
"It's unacceptable," Lieber said at Tuesday's press briefing. "Nobody should feel afraid while going about their business in New York."