Dozens of people were injured when a floor collapsed during a Clemson University fraternity party early Sunday, the school said.
The party -- an annual homecoming weekend event -- was at an off-campus apartment building but was sponsored by the Kappa Alpha Psi fraternity, Clemson said.
Twenty-nine students were treated at local hospitals and six remained hospitalized Monday with non-life-threatening injuries, the university said.
The collapse happened on the first floor of a building at The Woodlands of Clemson, a neighborhood a few minutes from campus, just before 12:30 a.m. The center of the floor at a clubhouse collapsed into the basement, police said.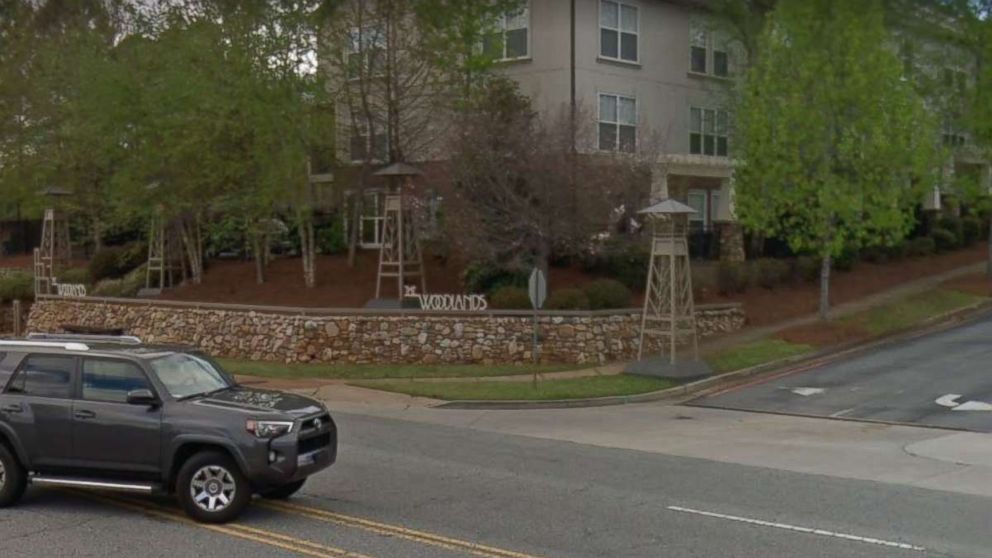 Videos shot at the scene showed a large party with people jumping around and dancing when the floor suddenly gave out from under them.
"By the time I had put one foot out the door, I felt that something was weird and that's when everyone just collapsed and the guy behind me disappeared," Raven Guerra, 20, told "Good Morning America." "Everyone was on the floor and people were screaming and there was wood sticking up from the floorboards."
"Turning around and seeing a bunch of people who used to be on the second floor now on the basement was really surreal and people were crying," Guerra said. "It was a lot to take in."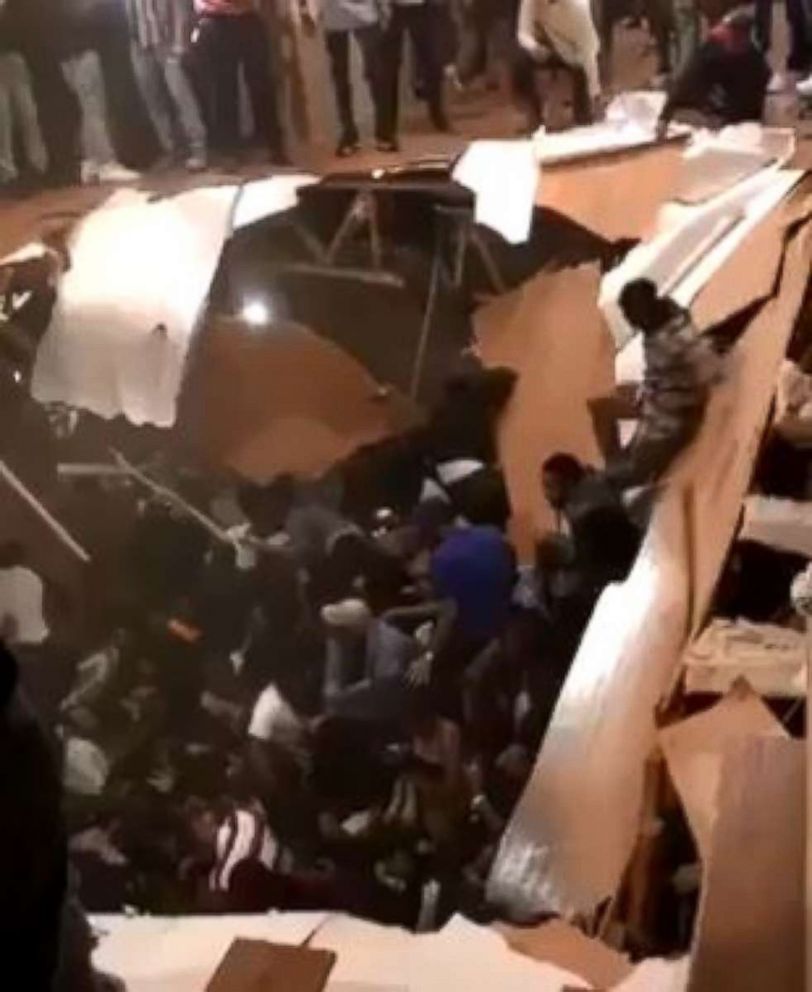 Everyone was able to be extricated from the building and no one was trapped, according to officials.
Clemson University was celebrating homecoming this weekend and had won a crucial college football game over fellow ranked opponent North Carolina State, 41-7, on Saturday afternoon.
School officials found out about the incident early Sunday morning, and the school dispatched student affairs representatives to the hospitals where the injured students were transported.
"The University will continue to do everything it can to help and support our students who were affected by this terrible situation, as well as their families and friends," Clemson University President Jim Clements said in a statement. "I want to personally thank all the first responders who quickly came to the aid of our students, including the Clemson University Fire Department and our student affairs team."
"Our thoughts and prayers continue to be with all those affected by this very unfortunate incident," Clements said.