— -- After a 30-year delay in which several hundred children have died or been injured, the chairman of the Consumer Product Safety Commission has launched a new effort to ban window blinds with potentially hazardous cords.
"I don't know what the issue is, other than greed," said Elliot Kaye, the CPSC Chairman in an interview to be broadcast tonight on ABC News' "World News With David Muir" and "Nightline".
Kaye says the window blind industry has used lobbyists and public relations campaigns to resist efforts that began in 1985 to address the risks of blind with accessible cords.
"The industry has done an excellent job," Kaye said, "of working the system to keep the government off its back."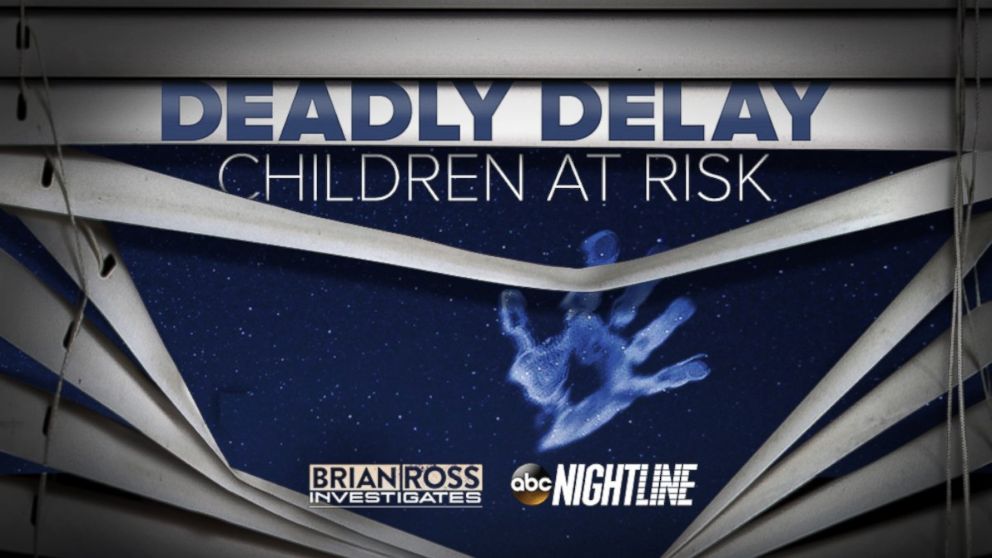 The commission does not have the legal authority to outright ban hazardous products without a lengthy process, so Kaye has been putting pressure on manufacturers and retailers.
In the last few months, IKEA and Target stopped selling corded window blinds.
"Cordless blinds are the safest option," said Irene Quarshie, a Target executive. "So as a responsible retailer we were very eager to do whatever we could to increase the safety of our products."
For more information on how to make your window blinds safer, check out safety pages from the CPSC, Parents for Window Blind Safety and industry trade group Window Covering Safety Council
Kaye said he hopes the action by IKEA and Target is the beginning of a major shift. "It's a huge deal," he said. "It's the difference between life and death."
Home Depot, Lowe's and Walmart have announced they also will stop sales, but not until the end of 2018, three years away.
Kaye said that is not good enough. "Not for me and it's not for the parents whose children will die in the interim," he said.
The window blind industry says it has already added a range of safety features and launched a "Best for Kids" campaign that have substantially reduced the number of annual deaths from accidents with cords.
It says there is no need to ban blinds with cords because only 10 percent of American homes have young children in them.
"What I'm saying is that for the 90 percent of American consumers that don't have small children, the corded options may make some sense," said former acting Consumer Product Safety Commission chair Nancy Nord, who was asked by industry lobbyists to talk to ABC News.
She said her former agency should do more to educate consumers rather than try to ban corded window blinds.
"I think that you have to understand that you can't have an environment, one where all risk has been eliminated," she said. "That just is a naïve thing to want."
"Our message to manufacturers and retailers is to use cordless products in homes with young children," said Ralph Vasami, the head of the industry trade group, in testimony for a brain injury lawsuit brought against a window blind manufacturer.
Yet, an ABC News investigation conducted with ABC stations across the country found the message is not getting through or being acted on in many places.
Reporters who asked about buying blinds for rooms with children heard a confusing array of options from sales personnel.
Some store personnel were helpful, like a Lowe's employee who interacted with a reporter from ABC News' Philadelphia affiliate WPVI.
"With kids, and especially in a play room you want to go cordless," the employee said.
"The choking hazard isn't the parts that come off of it, it's actually being strangled by it," said another to WRTV Indianapolis. "That's why cordless is a really good option when you have tots… 'cause kids put their heads in everything."
Yet in other stores, the employees did not seem to think that window blinds could pose as a threat.
"I think it'll be too tall to grab the cord," said one Walmart employee to WLS Chicago. "I mean you can always shorten it, when you have the cord, you can just tie it up so only you guys can access it."
Many employees simply professed to not knowing whether or not window blinds could be dangerous.
"No, no, no, I don't think so," said one Home Depot employee to WSOC Charlotte when WSOC asked whether or not there were any safety issues with window blinds.
The retailers told ABC News they are all committed to improving customer awareness with efforts including better signage in stores, more online information and beefing up sales associate training.
And the ABC reporters also discovered that a safety warning is posted on both the corded or hazardous blinds, and on cordless blinds which don't pose the same threat.
"I think it is confusing," said Kaye of the CPSC. "It's confusing not only for consumers, it's confusing for sales clerks. It's a hidden hazard."