4 more suspects charged in deadliest US smuggling attempt
Fifty-three people were killed in an abandoned tractor-trailer near San Antonio.
One year after 53 people, including six kids, were killed in an abandoned sweltering tractor-trailer near San Antonio during an alleged smuggling attempt, the Justice Department announced it has indicted and arrested four men for the incident.
Riley Covarrubias-Ponce, Felipe Orduna-Torres, Luis Alberto Rivera-Leal and Armando Gonzales-Ortega were all arrested and charged on several counts including conspiracy and alien smuggling resulting in death, the Justice Department announced Tuesday.
The four men allegedly participated with three other suspects, Homero Zamorano and Christian Martinez who were previously indicted and arrested, and a seventh unidentified suspect in a human smuggling organization that attempted to bring 66 people into the United States on June 27, 2022, the indictment said.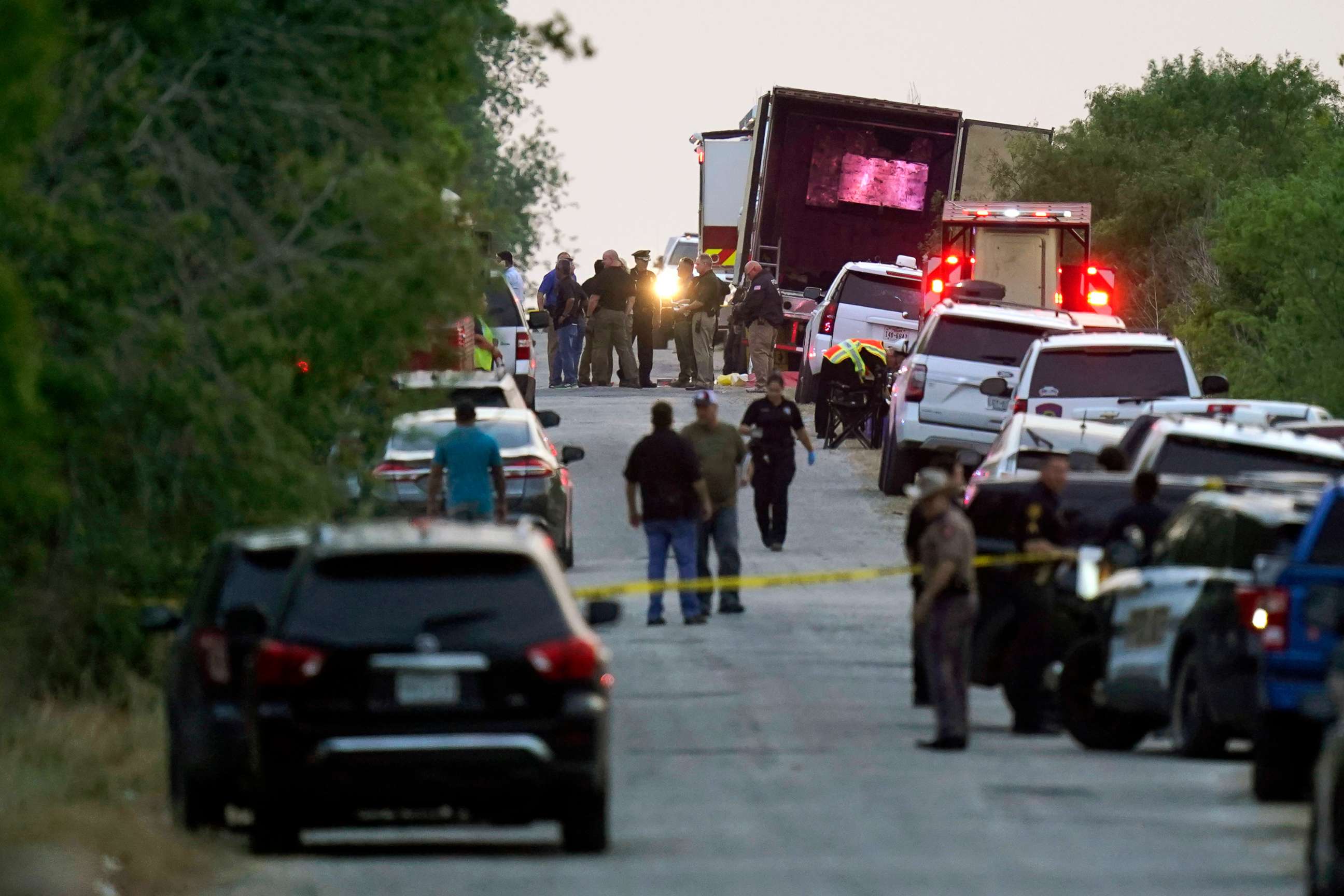 The migrants and their families, a majority from Mexico, Guatemala and Honduras, paid between $12,000 and $15,000 each to be brought into the country, the indictment said.
The indictment detailed how the men allegedly worked together to use trucking routes, local guides, stash houses, trucks and trailers to transport the group. To make sure they properly kept track of the group, each migrant was given the code word "clave" to recite at different points in their journey, according to the indictment.
Prosecutors said the men knew the tractor-trailer they were using on that day did not have a working air conditioning unit. As the temperature rose, the people in the back became desperate, screaming and banging on the walls for help, according to the indictment.
It was the deadliest incident of human smuggling in U.S. history, according to investigators.
Eleven people found inside the tractor were hospitalized but survived, investigators said.
U.S. Assistant Attorney General Kenneth Polite spoke at length during a news conference about the efforts with Joint Task Force Alpha, whose mission is to investigate human rights violations and push for prosecution. Since June of 2021, they've had 80 convictions.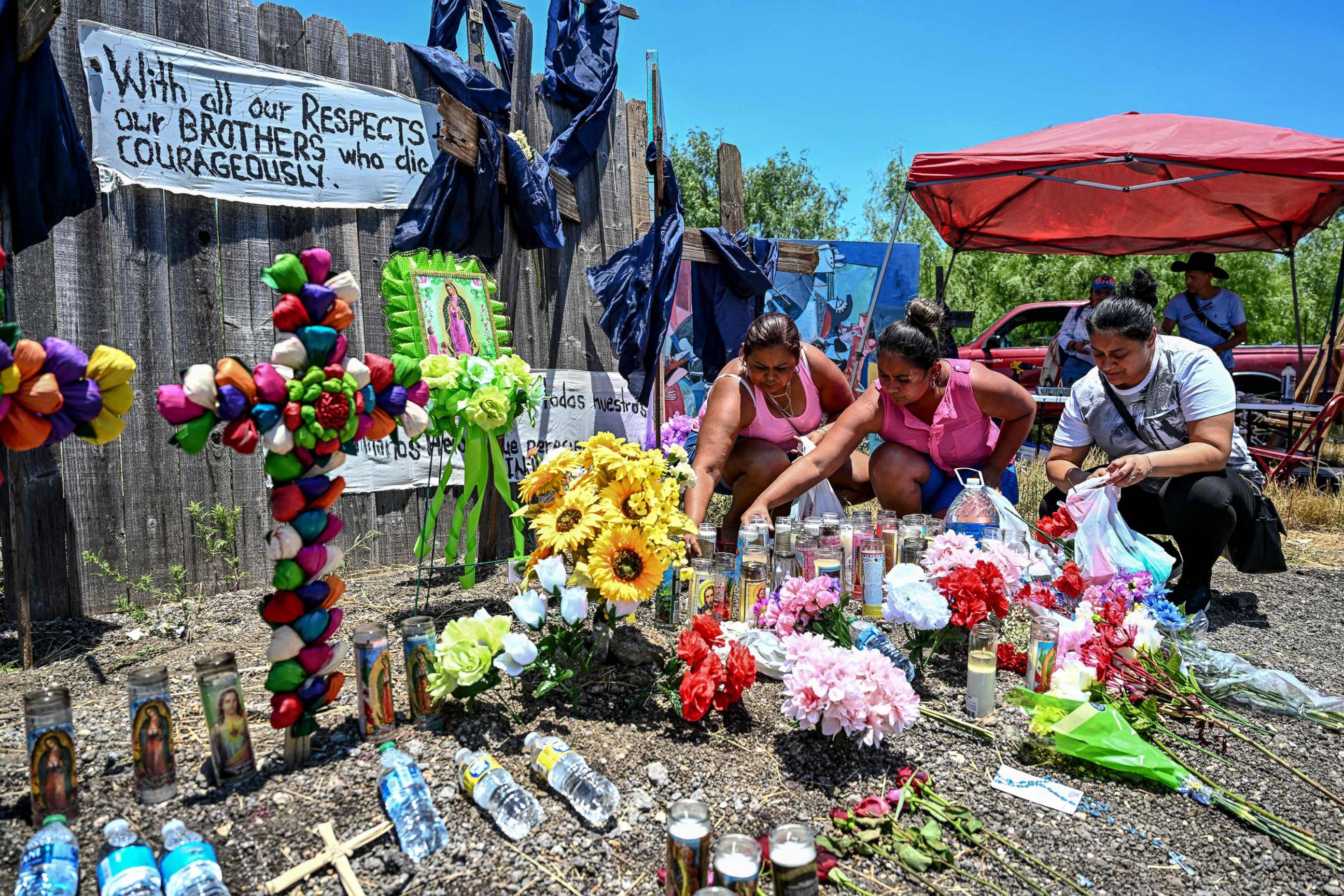 "Our message is simple," Polite said. "When you put people's lives at risk, when you ignore the screams of humanity for profit, we will aggressively go after you."
The trial for Zamorano and Martinez is set for Sept. 11. All six charged so far face life in prison if convicted. Attorney information for the suspects wasn't immediately available.