Former Memphis officer texted photo of beaten Tyre Nichols, state records show
Demetrius Haley took two pictures with his cell phone, the records state.
One of the former Memphis officers charged in connection with Tyre Nichols' death took a photo of Nichols after he was handcuffed and texted it to multiple people, according to newly obtained state records.
Demetrius Haley took two pictures on his personal cell phone of the "obviously injured" Nichols after he had been handcuffed, according to a Tennessee Peace Officers Standards and Training Commission document obtained by ABC News. He admitted to sharing a photo in a text message with five people -- a civilian employee, two Memphis police officers and a "female acquaintance" -- while an administrative investigation uncovered that a sixth person also received the same photo, according to the document.
The actions violated a Memphis Police regulation regarding confidential information, which states that officers cannot share information relating to official police matters "without prior approval or subpoena, except to authorized persons," according to the document.
The document was part of the process to decertify Haley and the four other former officers charged with second-degree murder.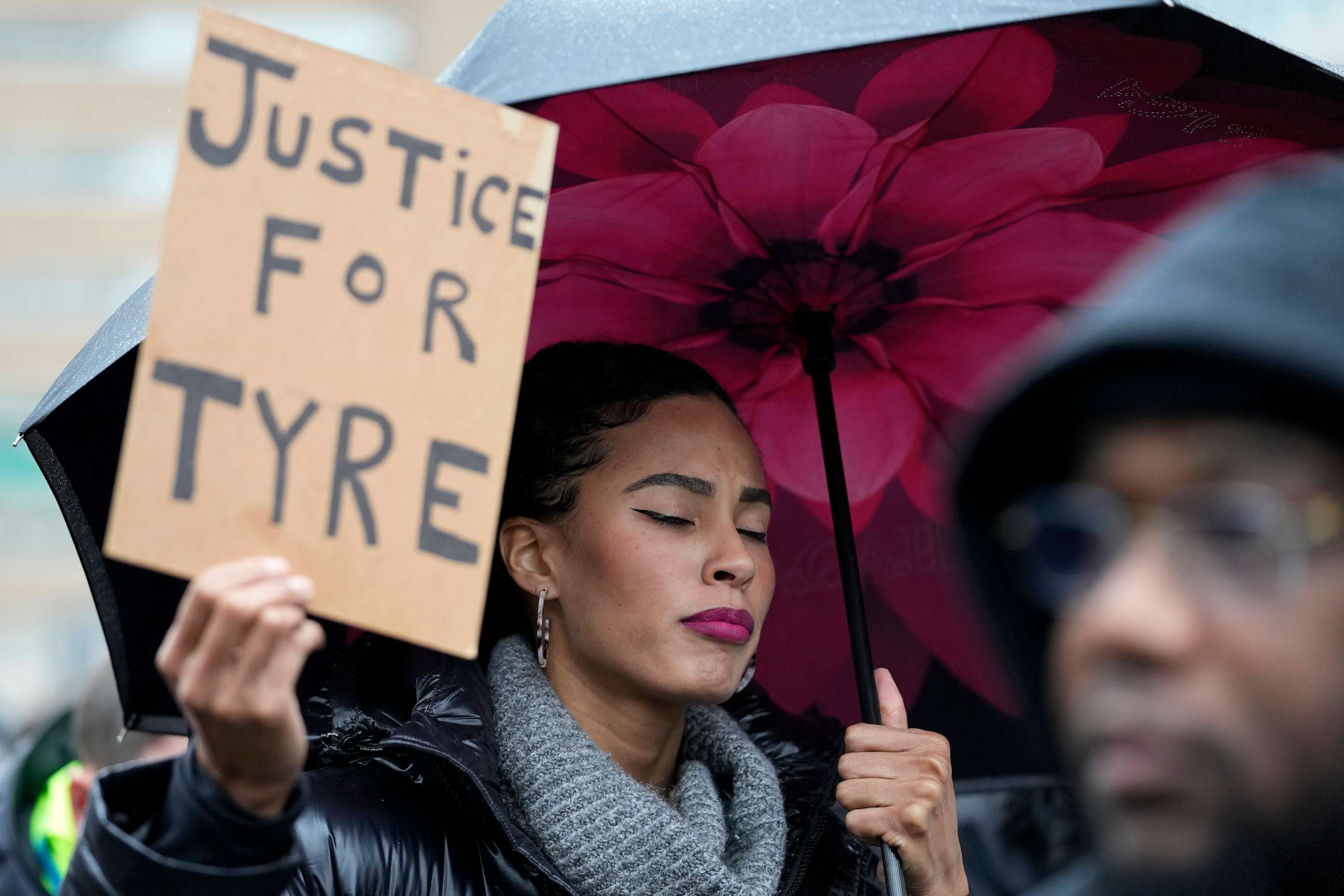 A sixth officer has also been fired following a violent encounter with Memphis police caught on body camera.
Seven additional Memphis police officers could face discipline in connection with the incident, the city's chief legal officer, Jennifer Sink, told ABC News Tuesday.
Those additional officers will be receiving a "statement of charges," which notifies an officer about a policy violation prior to an administrative hearing and decision about discipline, officials said.
"The administrative investigation is still ongoing, and so this information is subject to change," Sink said in a statement. "The administrative investigation is solely to determine if city policies were violated and what disciplinary action should be taken."
Graphic footage of the Jan. 7 traffic stop, which showed officers beating Nichols, was released to the public last month and sparked nationwide outrage.
Nichols, 29, died on Jan. 10, after spending three days in a hospital.
Nichols' mother and stepfather, RowVaughn and Rodney Wells, who have been pushing for charges in their son's case, will be attending Tuesday night's State of the Union as guests of the first lady.