Rescue and recovery workers here haven't yet retrieved all the bodies from Monday's mine explosion, but the phone at Armstrong Funeral Home in Whitesville, W.Va., is "ringing off the hook."
"I've done this 40 years and I've never seen it this bad," said Rick Quesenberry, a casket salesman from Beckley, W.Va., who's filling in as Armstrong's undertaker while the owner has been on vacation. "It just doesn't get much worse."
With 25 miners dead and four still missing, residents say this is the single greatest loss of life the community has experienced since the Civil War. Now, survivors and funeral homes are beginning to prepare the final resting places for the fallen.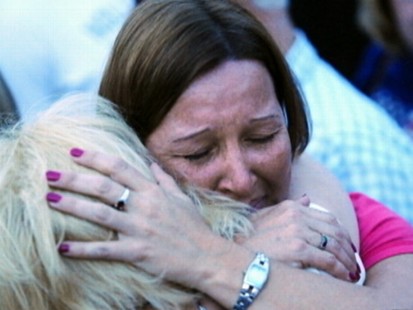 From behind a mahogany desk in his tidy, wood-paneled office, Quesenberry answered a call and listened on the phone as a family member of a miner killed in the tragedy inquired about Armstrong's services.
"They quoted you how much?" he said, raising a hand to his furrowed brow. "Well, must be because somebody else's paying for it." His words trailed off with an uneasy chuckle.
The cost of a funeral at Armstrong is close to the national average of $6,500, Quesenberry said. But some families have received quotes of much more, he said, suggesting that some of his competitors may be banking on the Massey Energy Co. footing the bill.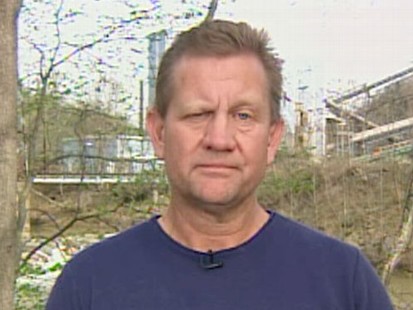 As families weigh the human and financial cost of the tragedy, many are turning to Armstrong Funeral Home, which is just five miles from the Upper Big Branch mine. The home is handling at least two
funerals
for miners killed in Monday's explosion and likely more after bodies are recovered, Quesenberry said.
While the dead will all likely receive funerals, many may ultimately be laid to rest in their own families' backyards, community members say.
"I know the Davises will probably bury theirs at home," said a Whitesville, W.Va., firefighter, who didn't want to give his name, of Timmy Davis, Sr., and nephews, Cory Davis and Josh Napper, were killed in Monday's explosion.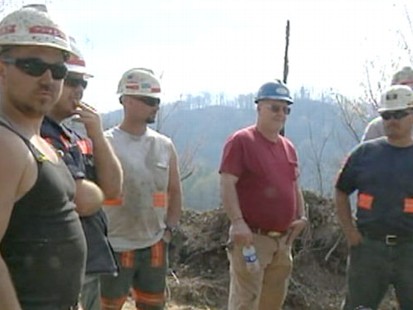 "The family has a lot out back" behind their home where they bury their dead, he said.
Generations of Miners Lie Together in Hillside Plot
Rural Appalachia is dotted with small family plots like the Davis', some dating to the Civil War. Many homes have fenced off portions of the yard for a small family cemetery of sorts; others use little wooden crosses to mark graves in an adjacent field.
The area has few so-called perpetual care cemeteries, common in other parts of the country, where caretakers tend to gravesites and the landscape and at which plots can be costly and require lots of open space.
West Virginia law allows families to plan their own funerals and bury their own dead -- in groves of trees behind their roadside homes, in community gardens or in an open field nestled in the rolling hills -- provided they file a death certificate and other required paperwork before putting the body in the ground.
"These family plots don't cost anything," said John Garretson, 65, a retired miner from Peytona, W.Va. "You just pay someone to dig a hole and fill it in."
"It used to cost $5 [to have a grave dug] back in the day," said Don Peters, 72, lifelong Whitesville, W.Va., native whose ancestors are buried on Mordue hillside off Route 3 on the northern edge of town. "I don't know if they even charge anymore."
Mordue rises steeply from behind a D & G Mart and gas station, a furrowed gravel path winding up several hundred feet to a small plateau. Up above, varied headstones made of rotting wood, poured concrete, aluminum foil and chiseled granite make up a kaleidoscope of the town's history.
In one section, a dozen 'Peters' family names are seen on grave markers, nestled amid the blooming daffodils and scattered brush. And next to them, generations of other Whitesville mining families, like the Ferrells, Jarrells, Lovelys and Masseys, with whom they'll rest for ages to come.
Meanwhile, rescue crews are working their way through the coal mine in search of four miners missing from the blast that killed 25 colleagues Monday.
Gov. Joe Manchin say crews entered the Upper Big Branch mine about 30 miles south of Charleston at 4:55 a.m. EDT today.
Rescuers had to wait to enter the mine until four ventilation shafts were drilled and dangerous methane gas and carbon monoxide levels dropped to safe levels.
Officials are holding out hope that the miners had somehow survived the explosion by escaping into airtight chambers with enough food, water and air to survive for up to four days.