— -- Dylann Roof, the 22-year-old accused of killing nine black churchgoers at a Charleston, South Carolina, Bible study, laughed as he admitted to the shooting in a video interview of Roof played in court today and seen by ABC News.
He also said he used a Glock 45 to do it, according to the video. "I didn't say anything to them before I pulled it out, not even one word," Roof said of the gun in the video. "I mean they reacted after I shot them."
FBI Special Agent Michael Stansbury, who interviewed Roof the day after the shooting, testified today at Roof's federal trial, and Roof's apparent video confession was played in court.
Roof, who is white, is accused of fatally shooting nine black parishioners during a Bible study at the predominantly black Emanuel AME Church on June 17, 2015. Roof allegedly entered the Emanuel AME Church armed and "with the intent of killing African-Americans engaged in the exercise of their religious beliefs," according to the federal indictment against him.
The parishioners welcomed Roof, who was 21 at the time of the shooting, into their Bible study group, according to the indictment, after which Roof allegedly drew his pistol and opened fire.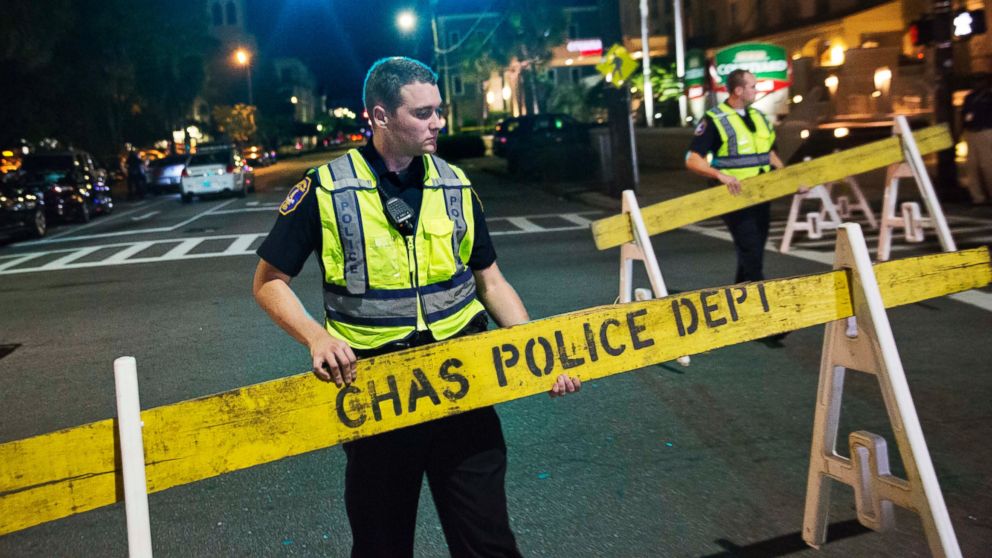 Asked in the video when he decided to do the shooting, Roof said, "I can't tell you."
Roof's voice was mostly monotone during the interview, though it was often punctuated by laughter.
"I am guilty," he says, laughing.
Roof says he did not expect to survive the shooting because he expected police to respond to the church and shoot him. Once he escaped, he says he spontaneously decided to go to Charlotte, North Carolina, because he didn't want to go home to Columbia.
After an agent told him he killed nine people and asked how he felt, Roof responded in a monotone voice, "It makes me feel bad."
During a break from testimony, Roof, who wore a grey sweater and khakis, left the courtroom with a smile and his eyes half-closed after sitting through some of the video. None of his family was in court this morning as the beginning of the video was played.
More of today's testimony below is according to ABC affiliate WCIV, which also reported on the video-taped interview played in court.
During the interview, Roof "was sitting there eating a hamburger. He was not upset, crying, or showing any emotions," Stansbury said, adding that Roof was calm and showed no remorse.
In the video interview, Stansbury asked Roof why he had to do it, and Roof told him he believed that someone had to do something about what he said were crimes committed by blacks against white people.
"I don't like what black people do," Roof says in the video, but notes that no black person was ever violent to him or his family to prompt the attack.
Roof said no one else was brave enough to do anything, referencing the KKK and skinheads.
He said he chose Charleston because "it's a nice historic city" and "at one time it had the highest ratio of black people to white people in the whole country."
"I just like Charleston," he said, adding, "I just knew there was a historic African Methodist church."
Roof said he knew the church "would be a place where there would be, you know, at least a swarm of black people in one area. I thought about a black festival or something like that but they have security."
"I wasn't going to go to another church because there could be white people there," he said.
Roof said in the video he tries not to think about the people he killed being innocent.
"I'm not in the position by myself to go to, like, a black neighborhood or something like that, and shoot up a drug dealer," Roof said.
Roof said he drank "a little alcohol" while sitting in his car before going in the church.
He said he thinks there were "two people" in the church "I didn't shoot at all." He said during the shooting "there were pauses in between and I was thinking about what I should do." Roof said no one in the church charged him to try and stop him.
When Roof left the church, he said he was shocked that no one was outside. "I peeked out the door because I thought there would be someone there waiting to shoot me," he said.
Roof said in the video he considers himself a white nationalist and that he thinks the white race should be the dominant race.
"I didn't think I would start a race war or anything like that. A race war would be pretty terrible," Roof said, adding that he would want to reinstate segregation or "something like that," saying segregation wasn't bad.
Asked how long he had thought this, Roof said, "The first thing that woke me up would be the Trayvon Martin case," referring to the 2012 shooting death of the unarmed black teen in Florida.
He said after reading a Wikipedia page about Trayvon Martin, "for some reason I typed in 'black on white crime.' And ever since then."
Roof said he never "talked about race around other people," including family members.
During the interview, agents showed Roof several photos they obtained from his father's home, including one of the number "1488" scratched in the sand.
Roof tells the agents "88 stands for Heil Hitler. ... I support Hitler."
He says he drew in the sand on Sullivan's Island, a beach town just outside of Charleston.
When agents ask if he has any remorse, Roof replies, "I think it's too soon."
Asked if he has regrets, Roof says, "A little bit. ... I don't know how many people are killed or anything."
When an agent asks what the purpose of the nine deaths was, Roof replies, "I don't know."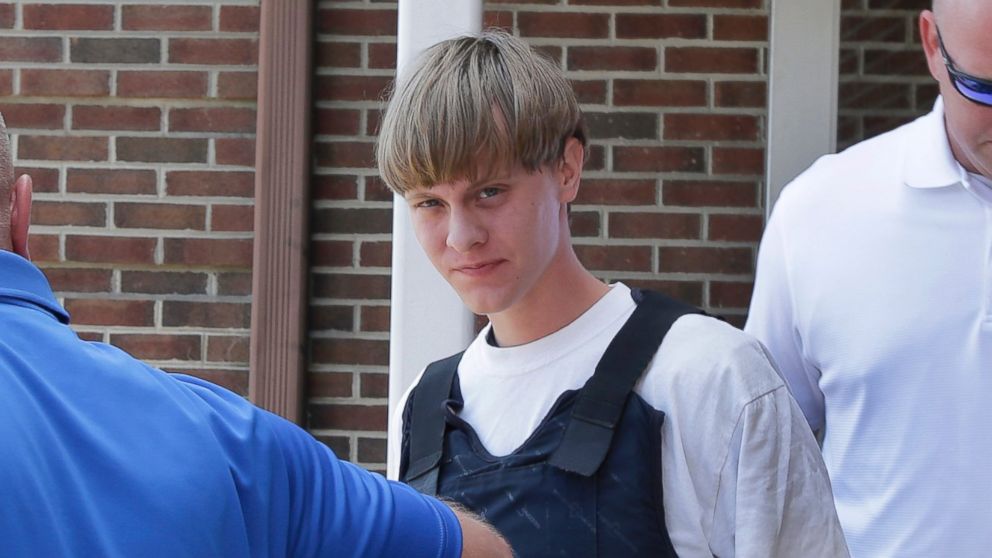 Testimony today also addressed letters Roof wrote to his parents and a journal he kept with racist entries -- all found in his car after he was apprehended.
In a note to his mother, Roof apologized and said he loved her, and he wrote, "Childish as it sounds I wish I was in your arms."
In the journal, Roof degrades African Americans and Jews, and a state law enforcement agent on the witness stand today read the racist entries aloud. Some jurors leaned on their hands as they read the journal entries on monitors and appeared in shock.
Families of the victims were quiet, some wrapped in colorful blankets to stay warm in the cold courtroom.
Roof wrote that he was not raised in a racist place. He also wrote that after reading a Wikipedia entry about the Trayvon Martin case, it was obvious to him that George Zimmerman, the man who fatally shot Martin, was in the right, and he was never the same again.
Roof also wrote that one of his only regrets is that he was never able to fall in love.
During Thursday's court proceedings, Roof's mother was crying and trembling for hours listening to descriptions of the gruesome scene. She was then laid down on a bench and started looking up, saying, "Where am I?" and then, "I'm so sorry" over and over.
Testimony from investigators Thursday revealed pictures from the gruesome scene at the basement hall where the shooting happened. The images showed bodies with numbers labeling what investigators believe was the order in which they were shot. The images also showed streams of blood. Many of the victims were under the rickety tables. Some bibles were still on the tables.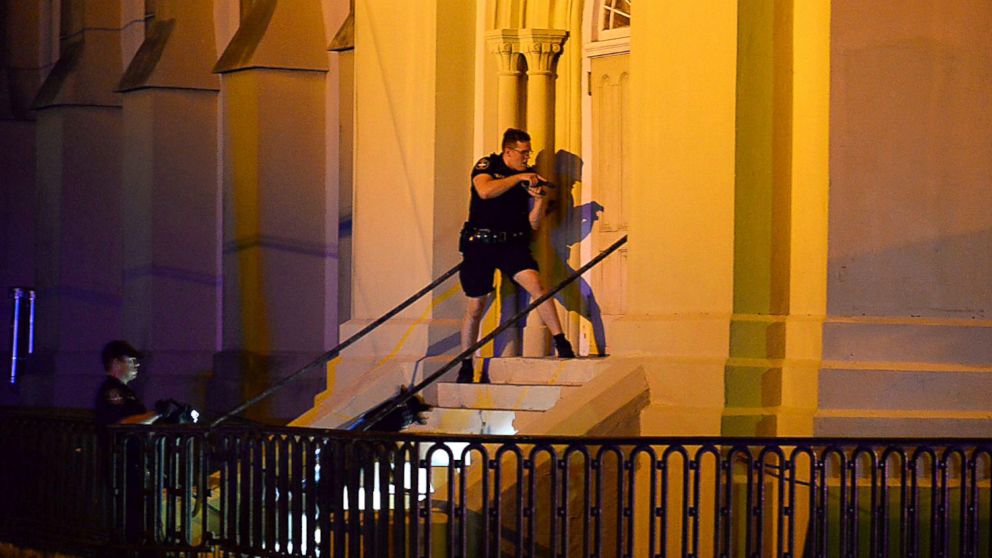 The 33 federal counts against Roof include hate crimes resulting in death and obstruction of exercise of religion resulting in death. If convicted, Roof faces the death penalty.
Roof has pleaded not guilty.
He also faces a state trial, set for early next year, in which he may also face the death penalty.
ABC News' Anne Emerson contributed to this report.