— -- The filmmaker of a new documentary about a Vietnam War reenactment said he was shocked to learn that one of his actors was Eric Frein, the subject of a massive Pennsylvania manhunt, and said he had sensed that some reenactors were on the "edge of violence."
The dragnet for Frein, wanted for allegedly shooting two state troopers at the Blooming Grove barracks on Sept. 12, has plagued eastern Pennsylvania for the past 12 days. Schools in the Pocono Mountain School District reopened today, but students were kept indoors and some bus routes were canceled. Frein is believed to be hiding out in the woods near his home in Canadensis, Pa.
Police 'Close' to Accused Cop Shooter Eric Frein
Suspect in Pennsylvania Cop Shooting Is a Sharpshooting Survivalist
Accused Cop Shooter Eric Frein Reenacting Rambo, Colleague Suggests
"I think we always had a fear that one of the people we were following -- because they had so much weaponry -- could do something very dangerous," filmmaker Patrick Bresnan of Austin, Texas, told ABC News today.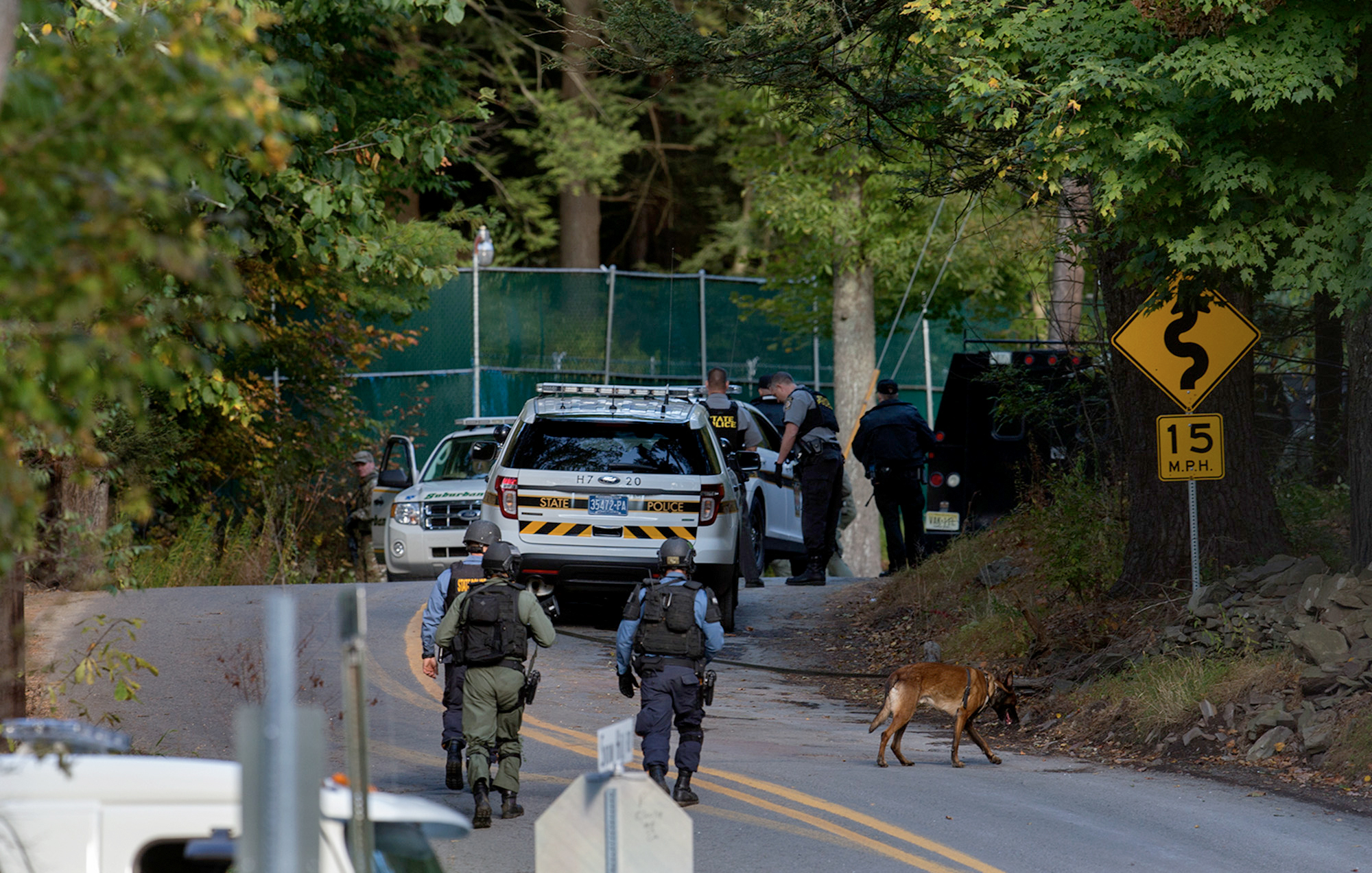 Bresnan, 38, said he and his wife, also a filmmaker, have been busy all summer getting their documentary "Vietnam Appreciation Day" ready for film festival submissions. The documentary follows a group of war reenactors in rural Pennsylvania, including Frein, preparing for a public show.
Frein and his friends were "very serious about the job," said Bresnan, who grew up in Pennsylvania and spent time there while filming.
"They were at another level," he said. "Their collections were almost fetishistic, obsessing over details on uniforms and weaponries."
Frein and his friends discuss reenacting battles in clips Bresnan filmed, at one point saying: "I would stress that it's not a reenactment, it's a living history."
"It's about teaching the public, and showing the equipment that was used, talking about the history of it all," Frein said.
But Bresnan sensed how the hobby could lead to violence.
"Many people use reenacting as a way to justify owning weapons," Bresnan said, adding that many of the reenactors he met were people who failed to get into the military.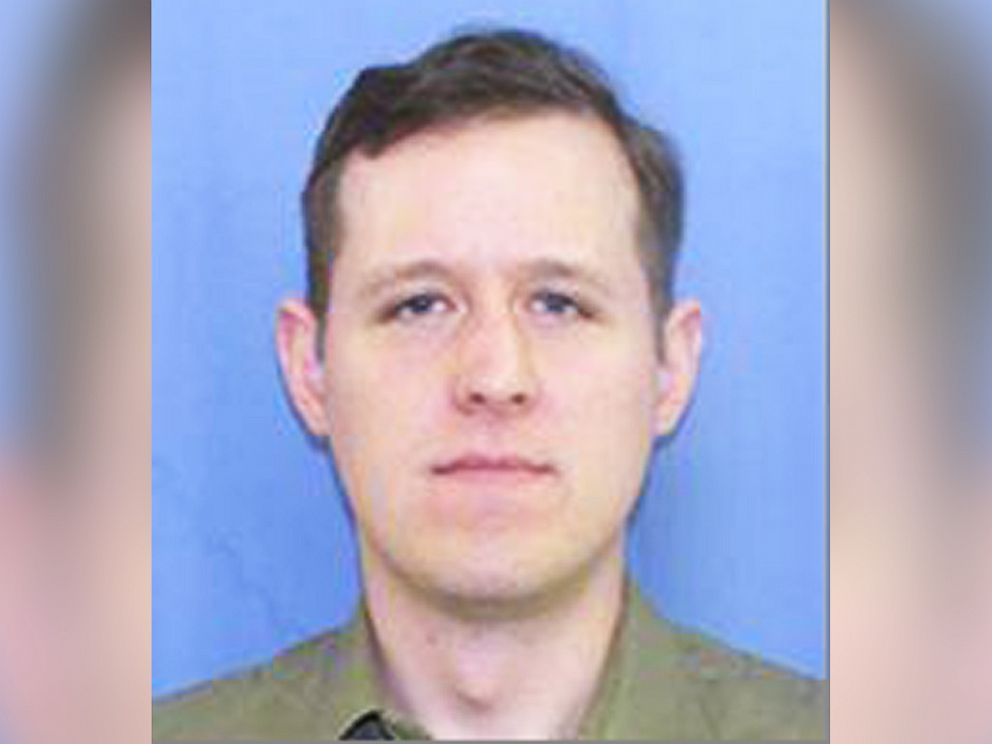 "A lot of these guys try to act in History Channel episodes as extras, and they get paid $150 so they justify hoarding and collecting weaponry through their reenacting. That's like the crown jewel for a lot of these guys -- getting to portray a Nazi or a soldier on the History Channel."
Frein is not a main character in "Vietnam Appreciation Day," but the film "is a window into Eric's world," said Bresnan, who described the suspected murderer as "goofy but dark."
Filming wrapped in 2011, and Bresnan hopes the film will appear on the next festival circuit. The application deadline for the Sundance Film Festival is next week, he added.
Frein is accused of killing Cpl. Bryon Dickson and critically wounding another trooper when police say he opened fire at the barracks, and then fled into the woods. He's a survivalist with experience living off the land and a skilled shooter, police said.
His father, a retired Army major, said two weapons were missing from his home, a .308 with a scope and an AK-47 assault rifle. Police scouring the woods have found an AK-47 and ammuniction that they believe Frein either abandoned or had stashed.