— -- An attorney for Lyle Mitchell, the husband of the prison worker in jail on charges that she helped two convicted murderers escape from a prison in upstate New York, told ABC News today that his client knew nothing about the alleged escape plan, as state police asked the owners of video surveillance or trail cameras to check their footage for suspicious activity.
"He was just in shock," Peter Dumas said.
Dumas said that on June 6, the night that convicted murderers Richard Matt and David Sweat escaped from the Dannemora, New York, prison, Lyle Mitchell and Joyce Mitchell had left the Clinton Correctional Facility, where they both worked and stopped at a Chinese restaurant for dinner.
During their drive home, Joyce Mitchell complained of chest pains, Dumas said, and Lyle Mitchell took her to the hospital. Not long afterward, Lyle Mitchell heard from the police about the escape.
"He thought they were just following up on all the employees in the area," Dumas said.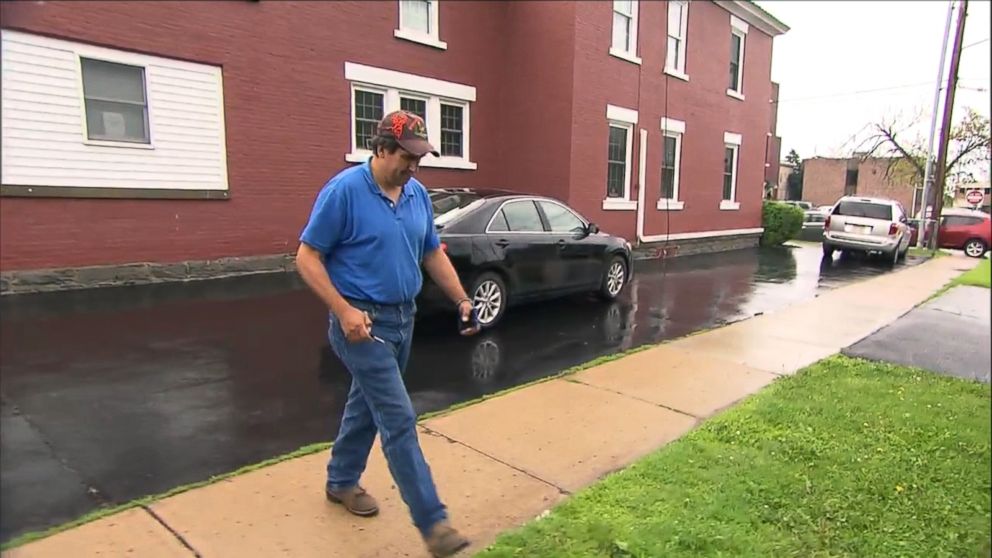 Inside the Mitchell family home in Dickinson Center, New York, are two paintings done by Matt and given as gifts to Joyce Mitchell, one even of the couple's son, he said.
"These paintings were apparently so good. ... Lyle didn't have any part in having the paintings done but they were at the house," Dumas said. "He knew about them."
Prosecutors said Wednesday that Joyce Mitchell had admitted to investigators that she'd had sex with Matt in the tailor shop. They also said that Mitchell had told investigators she had discussed an alleged plot with the prisoners to have them kill her husband.
The connection between Mitchell and both Sweat and Matt came under scrutiny after their escape via a steam pipe as investigators alleged that she was supposed to be the getaway driver for the inmates. According to court documents she allegedly provided the men with hacksaw blades and chisels as well as other contraband.
Dumas said that Lyle Mitchell had visited Joyce Mitchell in jail this week. Dumas said that they'd talked about the alleged murder-for-hire plot to kill him that prosecutors said she'd discussed with the inmates.
"She told Lyle she didn't want to go through with it and because of her hesitancy, she was being threatened by the individuals," Dumas said.
New York State Police today made a public pitch today to homeowners and hunters who have video surveillance or trail cameras in the region to check their footage for any suspicious activity since June 6.
Authorities were also checking seasonal camps and abandoned buildings in the region and sweeping trails and railroad beds looking for any signs of the two escapees.
Nearly two weeks after the prison break, the Department of Corrections and Community Supervision also said today that it would lift the lockdown at the prison and begin to return to normal facility operations. State police still planned to maintain a strong and visible presence in the region, with more than 160 troopers assigned to patrol the communities surrounding the prison 24 hours a day.
So far, state, federal and local law enforcement officers have cleared more than 160 unoccupied buildings and seasonal homes, and have searched 585 miles of railroad beds and trails. As of today, more than 1,500 leads have been generated.
On Wednesday, police said there were no "concrete leads" suggesting that the two escaped inmates had left the area of the New York prison, though officials had decided to expand the search area.
ABC News' Gio Benitez, Jared Wiener and Aaron Katersky contributed to this story.