— -- More than a dozen buildings in Ferguson, Missouri, were set on fire overnight, with at least 61 people arrested as protesters railed against a grand jury's decision not to indict police officer Darren Wilson for the August shooting death of unarmed black teen Michael Brown.
Missouri Gov. Jay Nixon ordered additional National Guardsmen to the city this morning to provide additional security. A large number of troops were later seen marching in file, wearing riot gear.
Those arrested face various charges, including arson, burglary and unlawful assembly.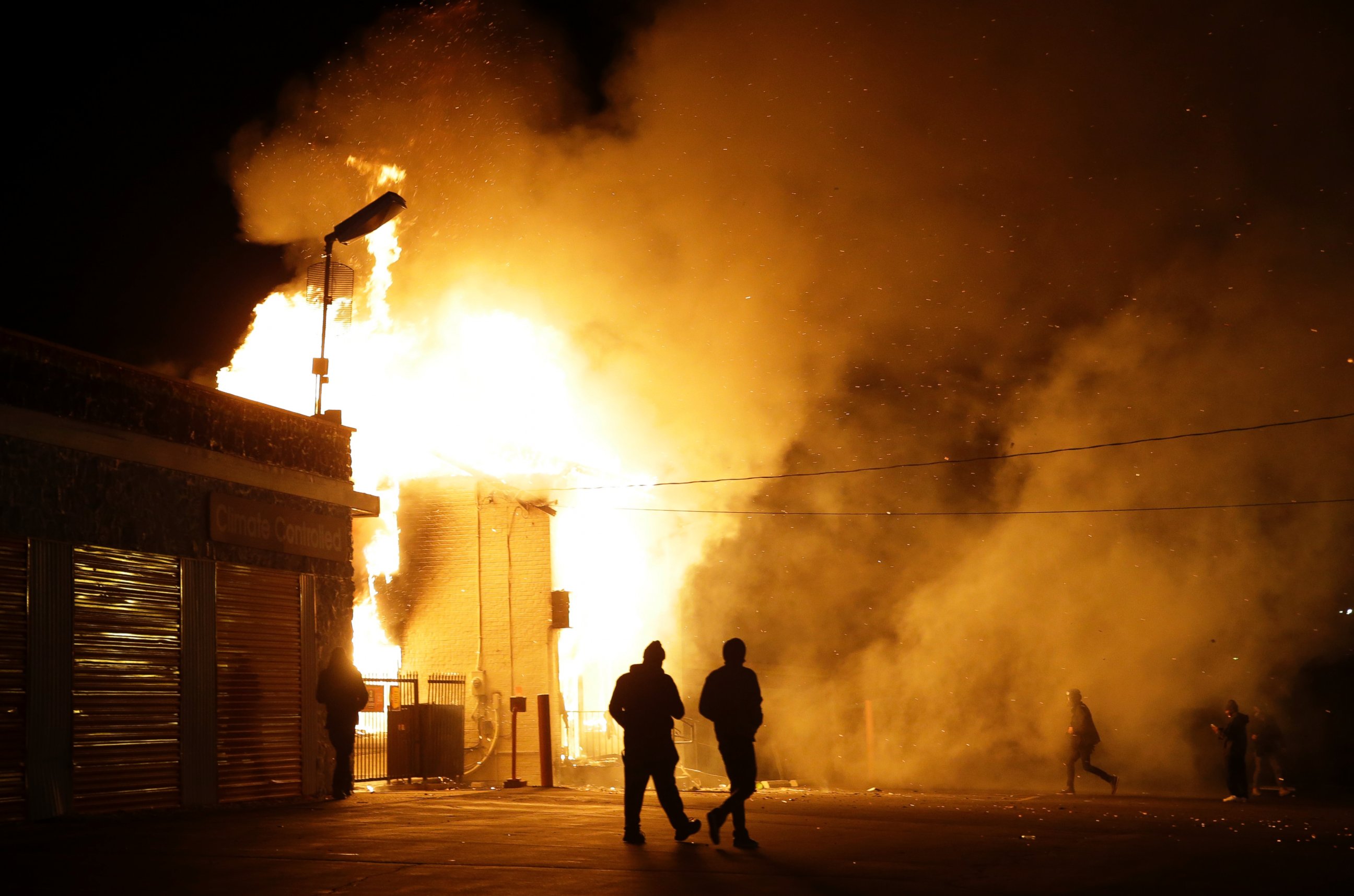 St. Louis County Police Chief Jon Belmar, speaking at an early-morning news conference, said he didn't believe law enforcement officials were under-prepared to handle the situation.
Belmar's main goal was the preservation of life, he said. But Belmar was disappointed by the violence and looting that followed Monday's announcement.
"What I've seen tonight is worse than the worst night we had in August," Belmar said, recalling weeks of protests that followed the shooting.
"The fabric of the community has been torn apart tonight."
At least 16 people were treated at hospitals for various injuries, authorities said.
Missouri State Highway Patrol Captain Ron Johnson said officers showed "great courage" in patrolling the city.
"Our community has to take some responsibility for what happened tonight," Johnson said. "We have done something here that is going to impact our community for a long time."
Numerous fires burned this morning, engulfing buildings and vehicles. Two police cars were melted, authorities said, and businesses were left trashed amid the protests.
The Aug. 9 shooting has sparked months of protests in the city, drawing national attention to the St. Louis suburb.