— -- The so-called "affluenza" case of a Texas teenager who caused a fatal car accident that killed four people and severely wounded another made national headlines in 2013 when then-16-year-old Ethan Couch's defense team used an unusual argument.
During Couch's sentencing, a psychologist hired by the defense testified that the teen was a product of "affluenza" -- a term he used to describe Couch's irresponsible lifestyle associated with his affluent upbringing -- and that irresponsible parenting had "strongly enabled" the accident, despite the fact that Couch had a blood alcohol level three times the legal limit on the night of the crash.
Here is a breakdown of what happened on the night of the accident and at Ethan Couch's sentencing hearing.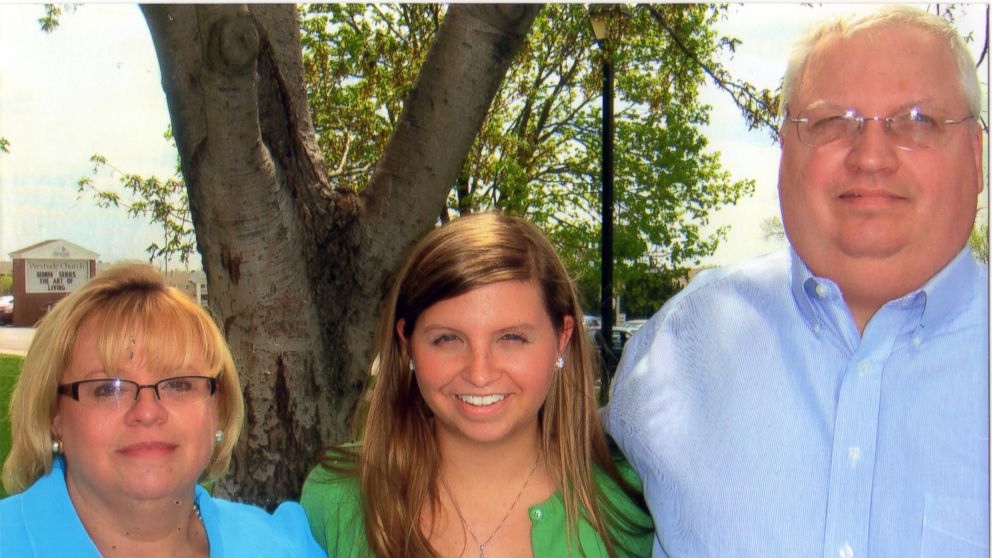 What the Victims Were Doing Before the Crash
On the night of June 15, 2013, Eric Boyles and his wife, Hollie, were enjoying a night at their Burleson, Texas, home, catching up with their 21-year-old daughter, Shelby, who was home on break from nursing school. After dining on a family favorite meal of fried chicken, Eric Boyles said the three curled up on the couches in their living room to watch a movie.
Down the street, Kevin and Alesia McConnell were hosting a high school graduation party for their family friend, Evan Jennings. As the party wound down, Pastor Brian Jennings, Evan's father, loaded up his white pick-up truck with the tables and folding chairs they had borrowed from the church for the party.
"It was an awesome night. If I had to choose the way I wanted to spend my last night to see Brian, you know, that's how I would have set it up," Kevin McConnell told ABC News' "20/20."
In the same neighborhood, Ethan Couch, then 16, was having a party of his own. Couch, who had allegedly been living unsupervised at his parents' second home on Burleson-Retta Road, invited over a few friends and the teens spent the night playing beer pong and taking shots of the grain alcohol Everclear, according Garret Ballard, one of Couch's friends who was at the party.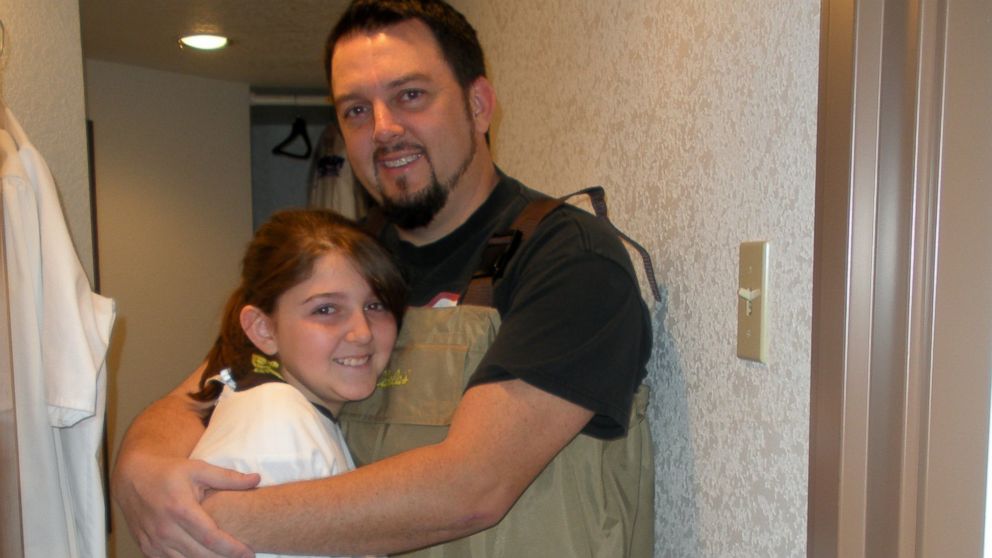 What Brought Everyone to Burleson-Retta Road
Around 11 p.m., the movie that the Boyles family was watching had just ended when Hollie and Shelby noticed some commotion outside of their house. Eric Boyles said the three walked out the front door to find a wrecked Mercury Mountaineer had spun out and crashed into their neighbor's culvert.
The shaken up driver 24-year-old Breanna Mitchell was on her way home from a catering job. While Mitchell used Shelby Boyles' cell phone to call her mother for help, Eric Boyles carried a mailbox that had been knocked over by the Mountaineer up to his house.
Meanwhile, at the McConnell's, 12-year-old Lucas McConnell asked his mother if he and his friend, Isaiah McLaughlin, could ride with his godfather, Pastor Brian Jennings, to help return the tables and folding chairs that the families used for the graduation party.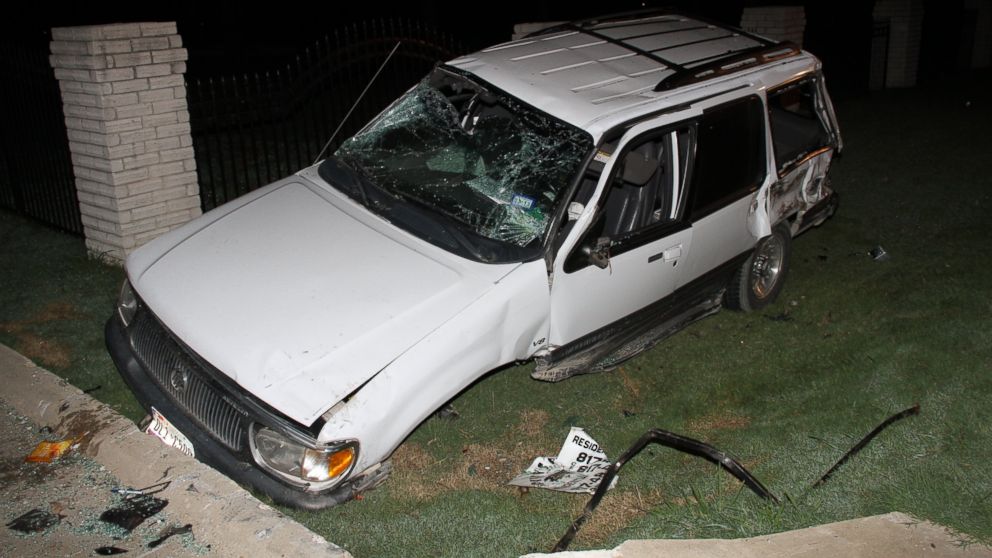 As the three were traveling down Burleson-Retta Road, they saw the Mountaineer on the side of the road and Jennings pulled over to help. Lucas McConnell told "20/20" that the pastor told the two boys, "Y'all sit tight, I'll be back in just a minute."
"And that was like the last thing that he said to us, and then he just got out of the car," McConnell said.
And back at Ethan Couch's house, the party was going strong until Starr Teague, the only teen at the party who wasn't drinking, told Couch she needed to get to a convenience store. Despite many of the teens telling Couch he was too drunk to drive, all eight of them piled into Couch's red Ford F-350, six in the cab of the truck and two in the truck bed.
In deposition tapes obtained by ABC News, Teague testified, "I was very, very hesitant. It didn't feel right getting in."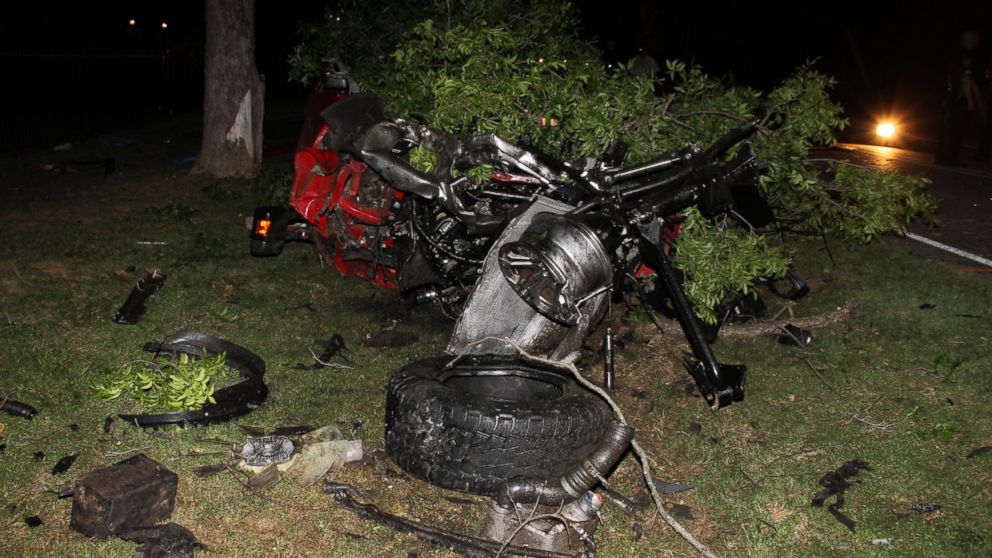 The Moment of the Fatal Accident
As Pastor Jennings, Hollie and Shelby Boyles and Mitchell were waiting on the side of the road, Ethan Couch pulled out of his driveway. A highly-intoxicated Couch sped down the narrow two-lane country road, reportedly travelling at nearly 70 miles per hour and even playing chicken with oncoming cars, according to Tarrant County Assistant Criminal District Attorney Richard Alpert.
In deposition tapes obtained by ABC News, Couch's friend, Starr Teague, testified, "I was yelling at him that he needed to get over. And when he swerved, the back tires jerked, and we skidded off into the side ditch."
Another passenger in the truck, Garrett Ballard, testified he "just remembered seeing something in the road and then loud bang, then I remember being in the air."
Couch's reckless driving set off a chain reaction that resulted in a horrific and fatal scene. Assistant Criminal District Attorney Richard Alpert explained to "20/20" that swerving back over caused Couch to go off the road and hit the disabled SUV and all four people standing around the car. Couch's truck then hit Brian Jennings' vehicle and knocked it across the roadway into on-coming traffic.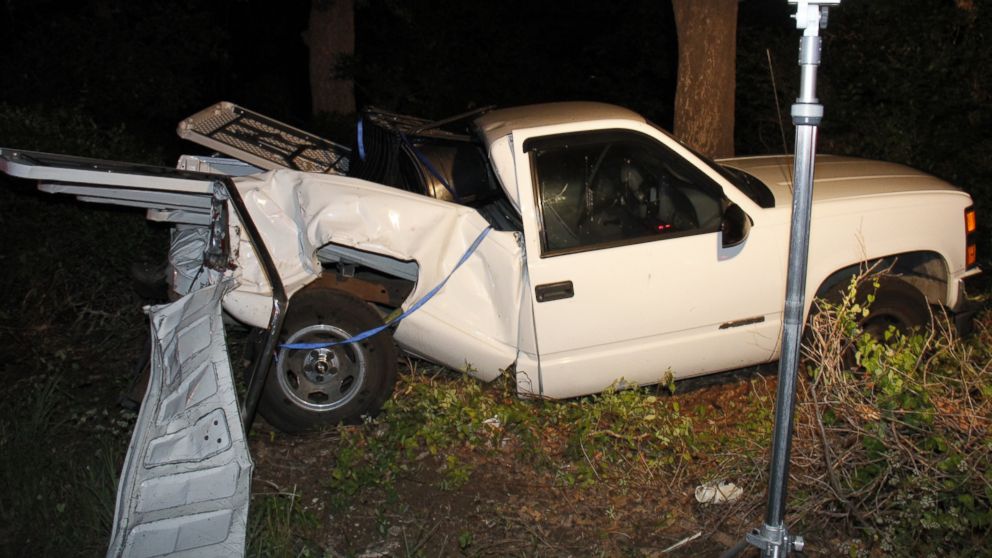 From inside his home, Eric Boyles heard an explosion that shook his house.
"I didn't know what it was. I didn't think that it would involve my wife and daughter. But I knew immediately it wasn't good," Boyles told "20/20."
He went back outside in search of his wife and daughter and was horrified at the chaotic scene unfolding in front of his house. Car parts, bodies and debris were scattered everywhere, he said.
"Once I found Hollie and, and I knew that ... she was gone. Then it was a matter of 'OK, so where is Shelby?'" Boyles said. And about 20 feet down the road, Boyles found the body of his daughter thrown up against a fence.
Kevin McConnell, Pastor Brian Jennings's best friend, then drove upon the wreck.
"The debris in the road that I saw was the chairs that we had been taking back to the church and my heart just sank. I was like, 'Oh, my God, it's Brian,'" McConnell recounted. McConnell scrambled out of his car and found Jennings lying in a ditch.
Just moments later, Brian Jennings' wife, Shaunna Jennings, who was driving home from her son Evan Jennings' graduation party, arrived on the hellish scene. "I saw him [Brian] and knew that it wasn't good because I could see Kevin was doing CPR on him. It's almost like watching a movie. It's not like it's happening to you. But it was," Shaunna Jennings told "20/20."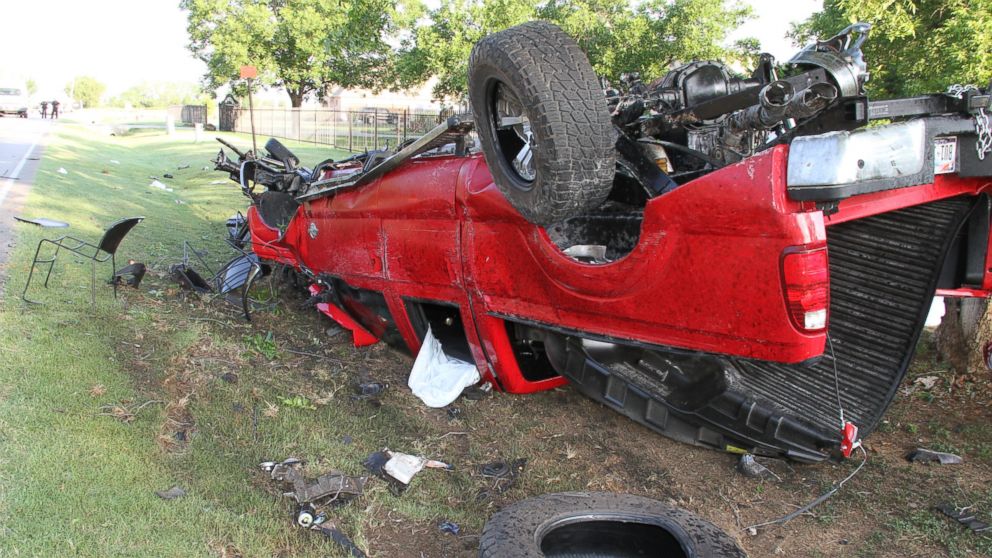 Where Ethan Couch Was Found After the Accident
News of the horrific accident on the quiet country road quickly spread on social media. About a quarter mile from the scene of the wreck, Shanna Clark and her teenage son, Corbin, were driving down the road when they came upon a passed out teenager lying in a ditch. Shauna pulled off the road to tend to the shaggy-haired teen who was only wearing a pair of swim trunks.
"Stay with him," Shanna Clark recalled to "20/20" instructing her son. "I am gonna go down here and try to find help."
Corbin Clark told "20/20" that a disoriented Couch, who had a scratch on his back and blood on his chest, eventually woke up.
"'Hey man, I am, I am Ethan, I can get you out of all of this.' And I was like ... I guess he thought I was involved," Corbin Clark recalled.
Once Shanna Clark arrived back at the scene with officers, she said Couch resisted their attempts get him medical attention. As the officers tried to calm him down, the belligerent teen struggled and said, "I can't afford an ambulance. I can't afford this."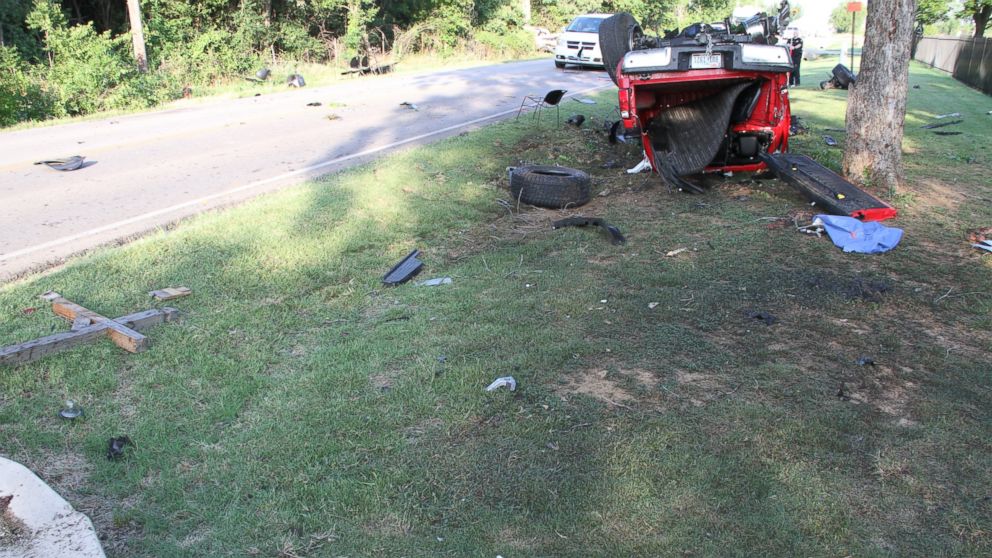 What Happened After Ethan Couch Admitted Guilt
Following the crash that rattled the tiny town of Burleson, prosecutors charged Ethan Couch with four counts of intoxication manslaughter and two counts of intoxication assault. Couch admitted guilt, and the sentencing hearing that followed garnered international attention and sparked outrage.
At the December 2013 hearing, Couch's powerhouse legal team called prominent psychologist Dr. G. Dick Miller to the stand to testify on Couch's behalf. Miller claimed that Couch's wealthy upbringing and a lack of consequences for his actions caused him to suffer from "affluenza."
During his deposition, Miller said he had "strongly" recommended in the criminal sentencing that Couch needed to be separated from his parents and that their parenting "strongly enabled" the deadly accident.
Assistant Criminal District Attorney Richard Alpert said Miller "got up there and he talked about the fact that the reason for this crime was he was a child of privilege and his parents didn't say no to him. It was ridiculous."
But while the prosecution advocated for 20 years behind bars, the judge sentenced Ethan Couch to 10 years of probation and time in a rehab facility.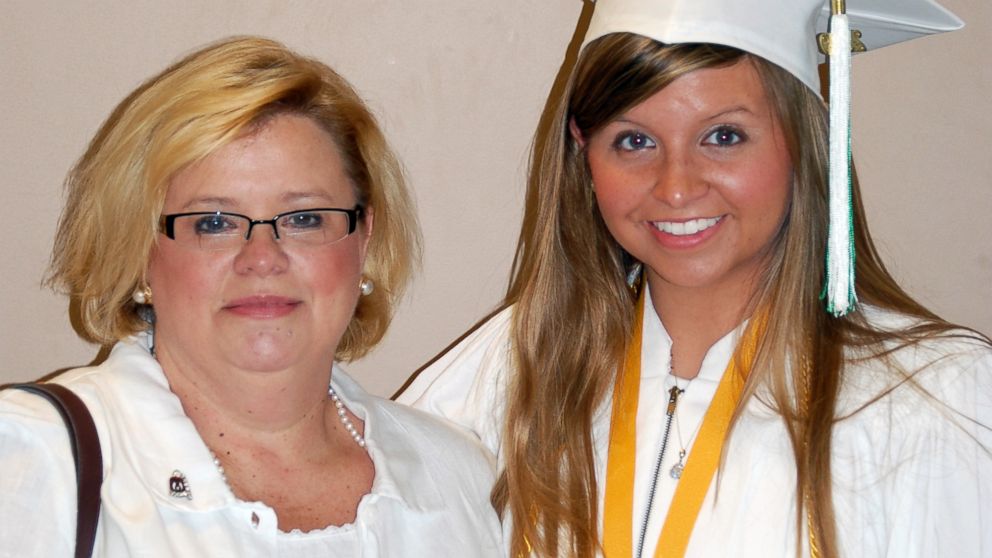 What Happened to the Victims and Their Families
Since the fatal June 2013 crash, six separate civil suits have been filed against Ethan Couch, his parents, Tonya and Fred Couch, and the Couch family business, Cleburne Sheet Metal.
Family members of victims who were killed in the crash -- Pastor Brian Jennings, Breanna Mitchell and Hollie and Shelby Boyles -- have all settled their suits.
The family of Sergio Molina, a teen who was thrown from the bed of Couch's truck, filed and settled a suit on his behalf. Molina suffered a serious brain injury and can no longer speak or move.
Additionally, the families of Lucas McConnell and Isaiah McLaughlin, who were in Pastor Brian Jennings's white truck at the time of the crash, filed and settled suits with the Couch family.
All the cases settled without the defendants admitting fault.
Where Ethan Couch Is Today
Ethan Couch eventually left rehab and worked at his father's business, Cleburne Sheet Metal.
While still on probation, Ethan Couch, now 18, was being sought after missing a mandated probation check-in with Texas authorities in early December.
Ethan Couch and his mother Tonya Couch, 48, were arrested in Puerto Vallarta, Mexico, on Dec. 28 after a nearly two-week long search by U.S. Marshals and other American law enforcement agencies.
Tonya Couch was arrested today by the Los Angeles Police Department on a felony charge after being sent back to the United States from Mexico and was being held on no bail at Metropolitan Detention Center in Downtown Los Angeles, police said, as they wait for Texas authorities to take her home.
Ethan Couch was allowed to temporarily remain in Mexico as his deportation case was stayed.
Scott Brown and Wm. Reagan Wynn, attorneys in Texas, released a statement Wednesday saying that because they are not licensed to practice law in Mexico, they assisted the Couch family in finding counsel for Ethan in Mexico to ensure that he is treated fairly, in accordance with Mexican law.
"We believe that, until the Mexican Federal Judge enters an appropriate order authorizing it, Ethan will not be returned to the United States," they said. "We are uncertain how long the legal process in Mexico will take or how it will ultimately be resolved."
"Put yourself in Tonya's shoes," Tonya Couch's attorney Stephanie Patten told ABC News. "What would you do if you were a parent with a son who is the most hated boy in America. What would you do to protect him?"