Protesters planning to participate in the "Unite the Right" rally in Washington, D.C., this weekend on the anniversary of the violent clashes in Charlottesville may have some trouble finding a place to stay.
Airbnb is warning users that if they are found to be in violation of the company's policies, they could have their reservations canceled and their accounts removed from the home sharing service.
The company is citing its community values as grounds to cut ties with participants of the rallies, which stemmed from a protest last year to protect Confederate statues -- which included neo-Nazi groups -- but exploded in violence.
"When we identify and determine that there are those who would be pursuing behavior on the Airbnb platform that would be antithetical to the Airbnb Community Commitment, we seek to take appropriate action, which may include removing them from the platform," according to a statement from Airbnb.
The company says all Airbnb users must agree to its Community Commitment, which states that the user agrees "to treat everyone in the Airbnb community — regardless of their race, religion, national origin, ethnicity, disability, sex, gender identity, sexual orientation, or age — with respect, and without judgment or bias."
This isn't the first time Airbnb has singled out people supporting the white nationalist and alt-right rally.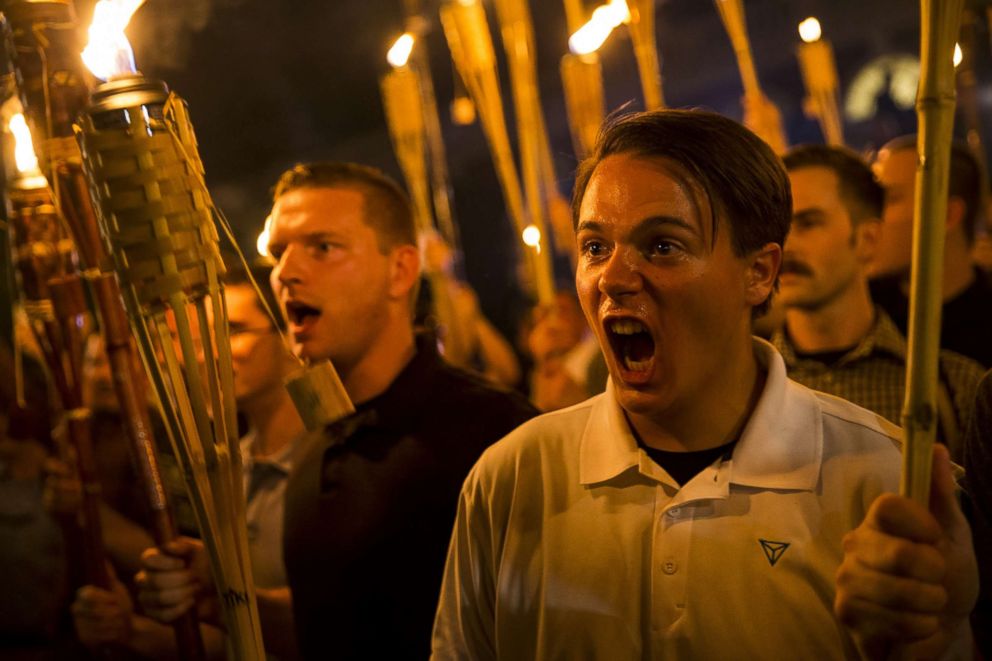 The company canceled accounts and bookings ahead of the original "Unite the Right" rally, which occurred in Charlottesville, Virginia, on Aug. 12, 2017.
"We acted in advance of last year's horrific event in Charlottesville and if we become aware of similar information we won't hesitate to do so again," according to the company's statement.
Airbnb has not released any data on the numbers of accounts or bookings that were canceled ahead of and after the Charlottesville rally in 2017.
On Aug. 7, 2017, "Unite the Right" organizer Jason Kessler said in a video posted to Twitter that Airbnb was canceling protest participant's reservations, and he told The New York Times that "hundreds of people have been put out of their accommodations."
Groups from both sides of the conflict have planned public demonstrations in Washington, D.C., this weekend on the anniversary of the Charlottesville clashes.
Permits for protests have been granted in different parts of the nation's capital, with the organizers of the original "Unite the Right" rally planning to march from a nearby Metro station to a demonstration in Lafayette Square Park, directly opposite the White House.
Organizers for counter-demonstrations, including groups like Black Lives Matter and an individual who plans to burn a Confederate flag in Lafayette Park, have also received permits.
More details about the demonstrations are expected to be released in the coming days.