— -- The Autauga County Sheriff in Alabama said that an ordained minister was arrested refusing to leave the Autauga County Probate Office on Tuesday, and not for trying to perform a same-sex marriage.
Anne Susan Diprizio, 44, of Prattville, Alabama, was trying to officiate the wedding of a same-sex couple inside the office just after the couple received their marriage license.
Same-sex couples married in some Alabama courthouses today, but many counties refused to allow the unions despite rulings on Monday from a federal judge and the U.S. Supreme Court to permit them.
As of Friday, the Autauga County Probate Office ceased all marriages inside the office. Probate Judge Al Booth told the Montgomery Advertiser newspaper that the decision to stop performing the ceremonies was related to work flow, not the recent federal court order lifting the state's ban on same-sex marriages.
Autauga County Sheriff Joe Sedinger tells ABC News that Diprizio's attempt to perform a marriage was the only reason she was arrested for disorderly conduct and not with the fact it was a same-sex marriage.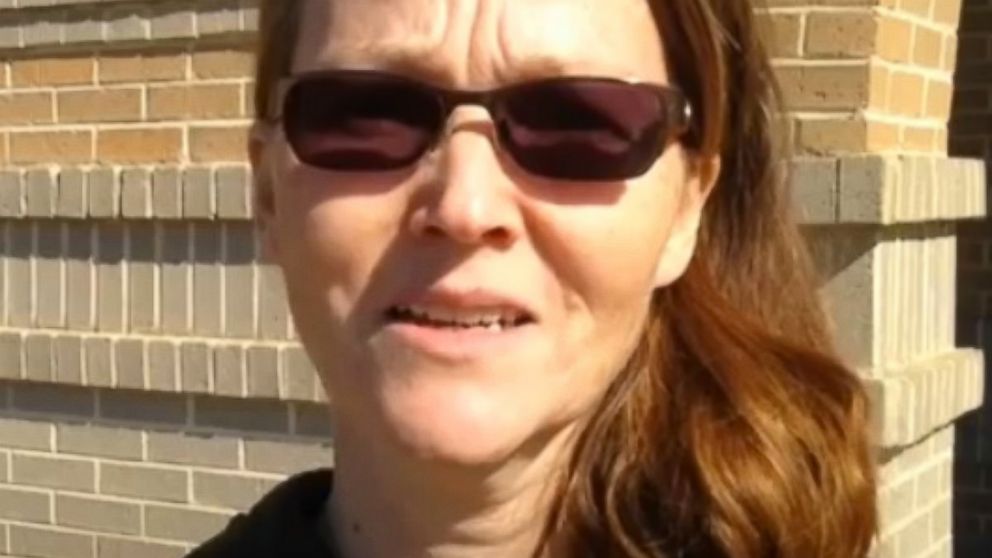 On Tuesday, Diprizio got down on her knees and refused to leave the office when asked by deputies, according to the Sheriff's department.
Courtney Cannon and Morgan Plunkett of Autauga County received a marriage license from the probate office. The couple said they planned to go to the Montgomery County Probate Office to get married and didn't know the local probate office had stopped performing marriage ceremonies, according to the Advertiser.
Cannon told the Advertiser that Diprizio offered to perform the ceremony inside the probate office for the couple of three and a half years.
"I don't even know her name, but she said she was an ordained minister and wanted to marry us," Cannon said of Diprizio, according to the Advertiser. "She was standing up for our rights to get married. Judge Booth called the deputies after he told her to leave."
Cannon, Plunkett and Diprizio could not be reached for comment by ABC News.
Sheriff Sedinger tells ABC News he and his colleagues were "just doing our duty" in arresting Diprizio.
"She was refusing to leave, so we arrested her for disorderly conduct," Sedinger said.
Diprizio's bond was set at $1,000 and she was released.
"I asked to speak with Judge Booth but he wouldn't see me," Diprizio told the Advertiser, adding that she would offer to perform marriage ceremonies again. "I wanted to let him know that I will be back. They charged my with disorderly conduct, which I disagree with, I was not disorderly, I was very respectful."