— -- A police officer in northern Alabama was arrested Thursday amid accusations he badly injured an Indian man who was visiting relatives.
Officer Eric Parker was charged with assault, according to police in Madison, Alabama. The department's police chief, Larry Muncey, said that he recommended Parker be fired.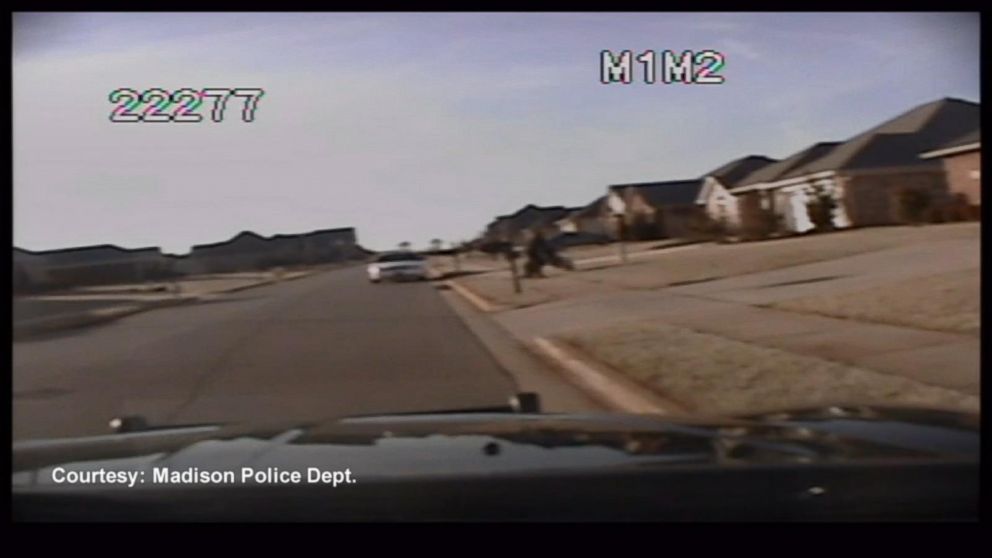 Sureshbhai Patel said he was visiting his son's family when he was stopped by police on Feb. 6 while walking in the neighborhood. A man had reported him as a suspicious person, according to a 911 call released by police.
Dashcam video released by police shows an officer throwing Patel, 57, to the ground. In a lawsuit filed in federal court, Patel alleges that he suffered a severe neck injury that left him partially paralyzed.
Patel's attorney says he speaks little English and was accosted because of his brown skin, according to The Associated Press.
The FBI is investigating, according to Madison police. Parker did not have an attorney, the Associated Press reported.