— -- Olympic gold medal gymnast Aly Raisman has filed a lawsuit against the U.S. Olympic Committee and USA Gymnastics in the wake of the Larry Nassar sex abuse case.
In the suit filed Wednesday, but announced Friday morning, in Santa Clara County, California, attorneys representing Raisman say the USOC was "aware, at the highest levels of its organization, that Defendant Nassar had molested Olympic and National Team level gymnasts."
The complaint says Nassar sexually abused Raisman at the Karolyi Ranch National Training Center in Walker County, Texas, at national and international competitions and during the London Olympics in 2012.
USA Gymnastics released a statement saying, it "supports our athletes, like Aly Raisman, Jacob Moore and others, who have shared their experiences with abuse, and we are very sorry that any athlete has been hurt by the despicable crimes of Larry Nassar."
"USA Gymnastics first became aware that an athlete had expressed concern about a procedure by Larry Nassar in June 2015, which led USA Gymnastics to report Nassar to the FBI and dismiss him from further involvement with USA Gymnastics," the statement adds.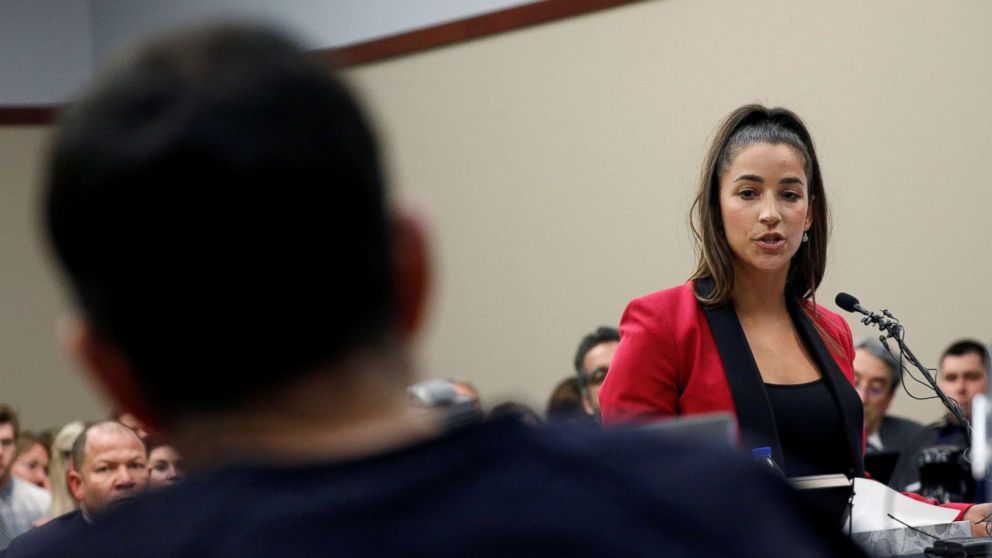 Moore, who joined a previous federal lawsuit against Nassar, Michigan State and USA Gymnastics filed by gymnast Rachael Denhollander this week, is the first male gymnast to allege misconduct by Nassar, according to International Gymnast Magazine.
ABC News has also reached out to the USOC for comment, but have not yet heard back.
Nassar pleaded guilty last year and was sentenced to up to 175 years in prison in January on seven counts of criminal sexual misconduct in the first degree. During the trial, Raisman and scores of other gymnasts addressed Nassar in court during his sentencing.
"You are so sick, I can't even comprehend how angry I feel when I think of you," Raisman said during her sentencing statement. "The tables have turned Larry. We are here, we have our voices, and we are not going anywhere. And now, Larry, it's your turn to listen to me."
Following the sentencing, the entire board of USA Gymnastics resigned under pressure from the USOC. Also, the president and athletic director of Michigan State University, where Nassar worked for decades, stepped down.
In two other cases, Nassar was sentenced to 60 years in prison for possession of child pornography in December 2017 and 40 to 125 years in prison for three more criminal sexual conduct cases in early February. He pleaded guilty in both of those cases as well.
He was never tried for assaulting Raisman, nor was he tried for any alleged assaults at the Karolyi Ranch.
Raisman has previously called for an independent investigation of the USOC and USA Gymnastics by federal authorities.
In a statement on Friday, Raisman said her "highest priority has been to push for change, so future generations of athletes will be safer."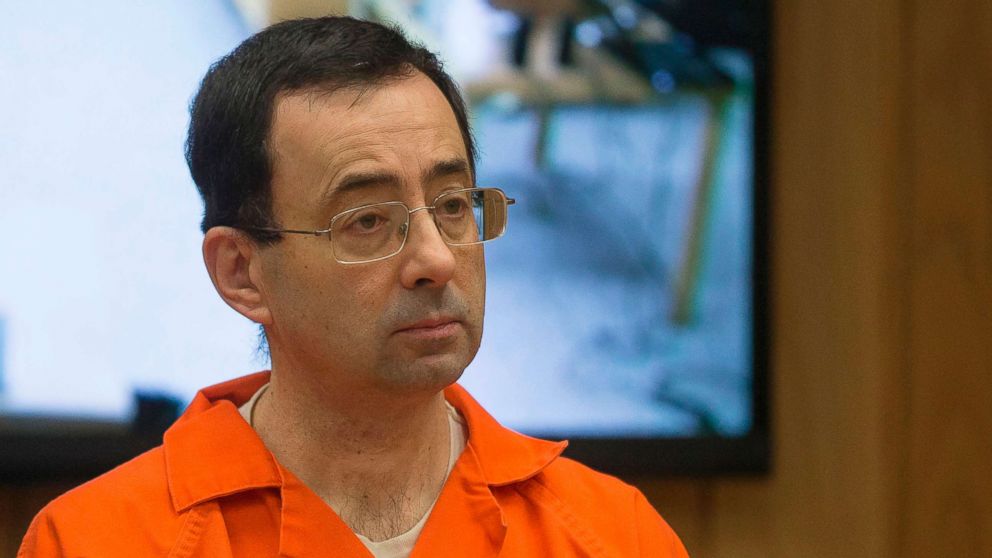 "It has become painfully clear that these organizations have no intention of properly addressing this problem," Raisman said. "After all this time, they remain unwilling to conduct a full investigation, and without a solid understanding of how this happened, it is delusional to think sufficient changes can be implemented. Meanwhile, thousands of young athletes continue to train and compete every day in this same broken system. I refuse to wait any longer for these organizations to do the right thing. It is my hope that the legal process will hold them accountable and enable the change that is so desperately needed."
John Manly, Raisman's attorney, accuses the USOC and USA Gymnastics of a "conspiracy to silence victims and cover-up the largest child sex abuse scandal in history."
Nassar, former USA Gymnastics President Steve Penny and Chairman of the Board Paul Parilla are also named as individual defendants in the complaint, which asks for a jury trial. The suit also alleges that besides the psychological and physical damage, Raisman lost millions of dollars in economic damages as a result of the sexual abuse from Nassar.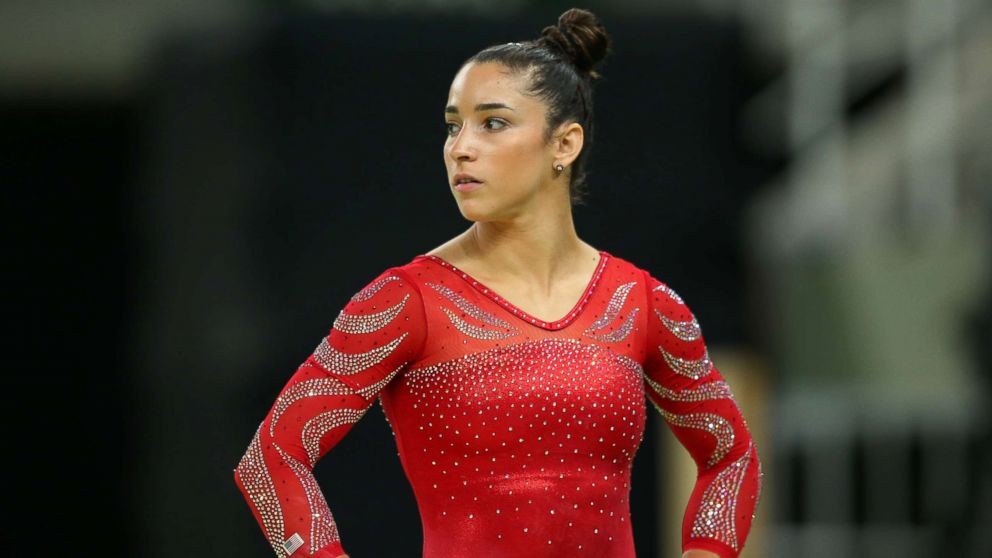 Kerry Perry, the new president and CEO of USA Gymnastics, released a video on Thursday, promising to "keep the powerful words and experiences from the Larry Nassar sentencing at the core of every decision I make."
She goes on to talk about some of the steps taken in the last 90 days, including terminating the lease with the Karolyi Ranch, and creating an Athlete Assistance Fund to provide survivor financial resources.
Raisman is a two-time Olympian and three-time gold medalist. She is one of the most decorated gymnasts in U.S. history with a total of six Olympic medals, two team golds at world championships and 13 national championship medals.