— -- Federal officials arrested a young New York City man today for allegedly supporting ISIS — the culmination of an elaborate FBI and NYPD sting operation in which the 22-year-old was duped by at least four undercover law enforcement agents, according to court documents.
Bronx resident Sajmir Alimehmeti was arrested before dawn this morning without incident. A criminal complaint filed by the Department of Justice alleges that he helped a person he believed to be an ISIS recruit — who was in fact working for federal authorities — travel to Syria to fight with ISIS by giving advice and helping the individual get last-minute supplies. Alimehmeti was also charged with passport fraud for allegedly lying about losing his passport in an attempt to get a new one.
Alimehmeti attempted to join ISIS himself in 2014 but was stopped in the United Kingdom twice, the complaint says — the first time because "authorities found camouflage pants and shirts, as well as nunchucks, in Alimehmeti's luggage" and the second time because U.K. authorities found "images of [ISIS] flags" and "improvised explosive device attacks" on his cellphone. He was sent back to the U.S.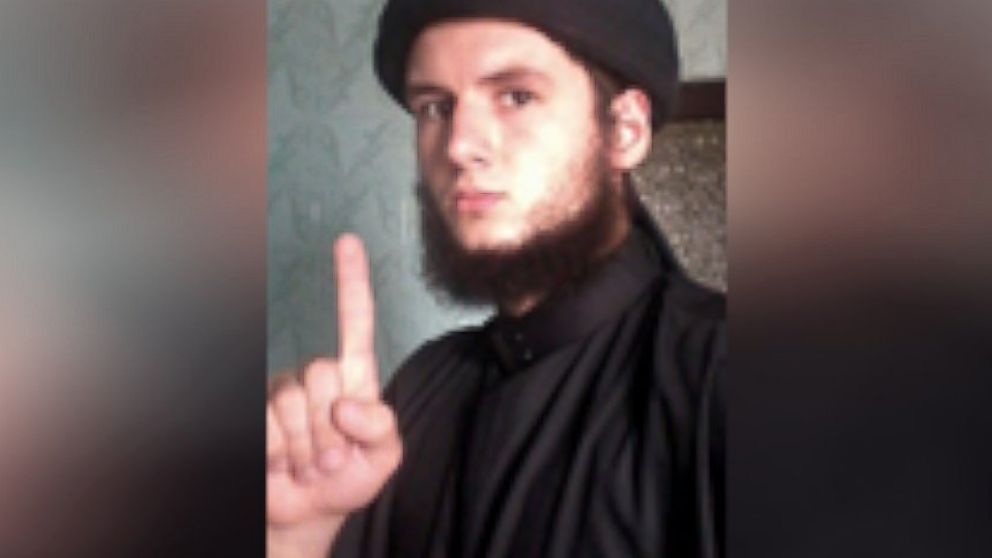 The complaint says that U.K. authorities shared this information with the U.S. in late 2014 and that by the fall of 2015, a complicated plan had come together to use a team of undercover agents in an investigation into Alimehmeti's purported connection to ISIS, including the staging of one agent's fake travel to Raqqa, Syria, complete with photographs of the agent with what looked like desert in the background.
Alimehmeti spent some time with a rotating cast of undercover agents and allegedly repeatedly showed his support for ISIS. Upon learning of the one undercover agent's apparent travel to Syria, Alimehmeti "expressed excitement and indicated, in sum and substance, that he was jealous of [the undercover employee] and that [the employee] should 'hook him up,'" according to the complaint.
"I'm ready to f---ing go with you, man ... You know I would ... I'm done with this place. There are kuffar [unbelievers] everywhere," he said later, upon learning of another "ISIS recruit's" plans to travel to Syria, according to the complaint.
A search of Alimehmeti's computer turned up more purported evidence of his support for ISIS, including a photograph of him with the black flag commonly associated with ISIS in the background. The computer also contained photos of ISIS fighters in the Middle East, the FBI said.
Making yet another appearance in a domestic terrorism case is Anwar al-Awlaki, the U.S.-born member of al-Qaeda who was killed in a U.S. drone strike in 2011. Al-Awlaki's sermons preaching jihad and violence against the West have been found on computers of several Americans accused of terrorism-related crimes, and he is believed to have inspired several attacks against the American homeland. The FBI says several of his lectures were found on Alimehmeti's computer.