— -- Eddie Ray Routh drank whiskey and used 'wet' marijuana before killing "American Sniper" Chris Kyle and another man at a Texas gun range, then went to order a burrito at Taco Bell, a prosecutor told a jury in today's opening statements.
In addition, Routh, a former Marine, showed off a gun and truck he stole from Kyle in visits to relatives after the killings, Erath County District Attorney Alan Nash said.
"He admits [later to his sister] that he murdered these two men, that he used drugs and alcohol that morning and he knew what he was doing was wrong," Nash said.
Routh, now 27, allegedly shot Kyle, 38, five times in the back and side and once in the top of the head, and shot Kyle's friend Chad Littlefield, 35, four times in the back, once in the hand, once in the face and once in the top of the head, Nash said.
Routh faces life in prison if he is found guilty of the Feb. 2, 2013 murders.
His defense team made it clear in opening statements that it plans to argue that he was insane at the time of the shooting.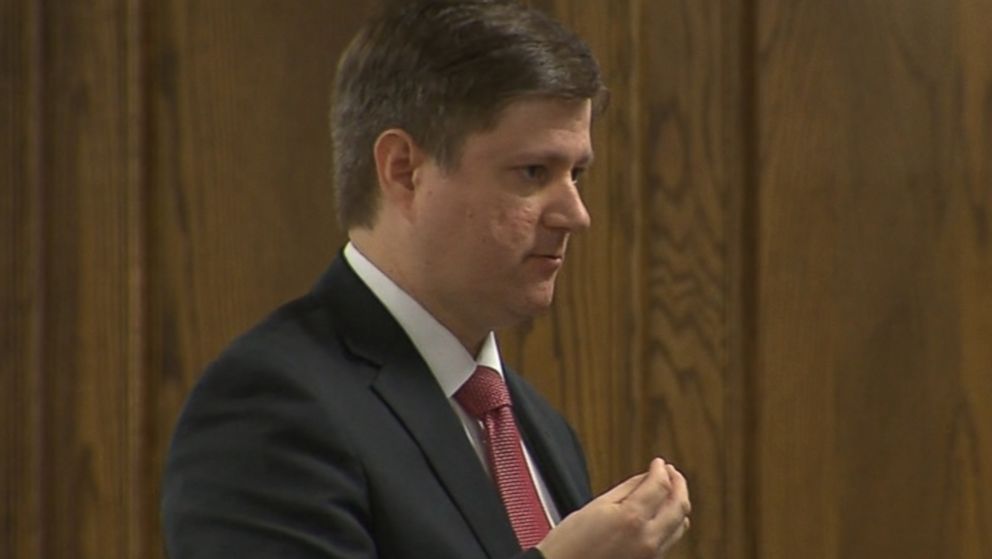 "When he took their lives, he was in the grip of a psychosis, a psychosis so severe that he did not know what he was doing was wrong," defense attorney Tim Moore said.
He added that Routh thought "that he had to take their lives because, in his psychosis, he thought they were going to take his."
Moore said Routh proposed marriage to a woman the night before the fatal shooting, and she was expected to testify at the trial that he was acting strangely.
"He was seeing things, he was hearing things," Moore said. "He was telling her not to talk out loud, to write things down on paper because people were listening."
Kyle's own texts to Littlefield before picking up his friend suggested Kyle was alarmed by Routh's state of mind.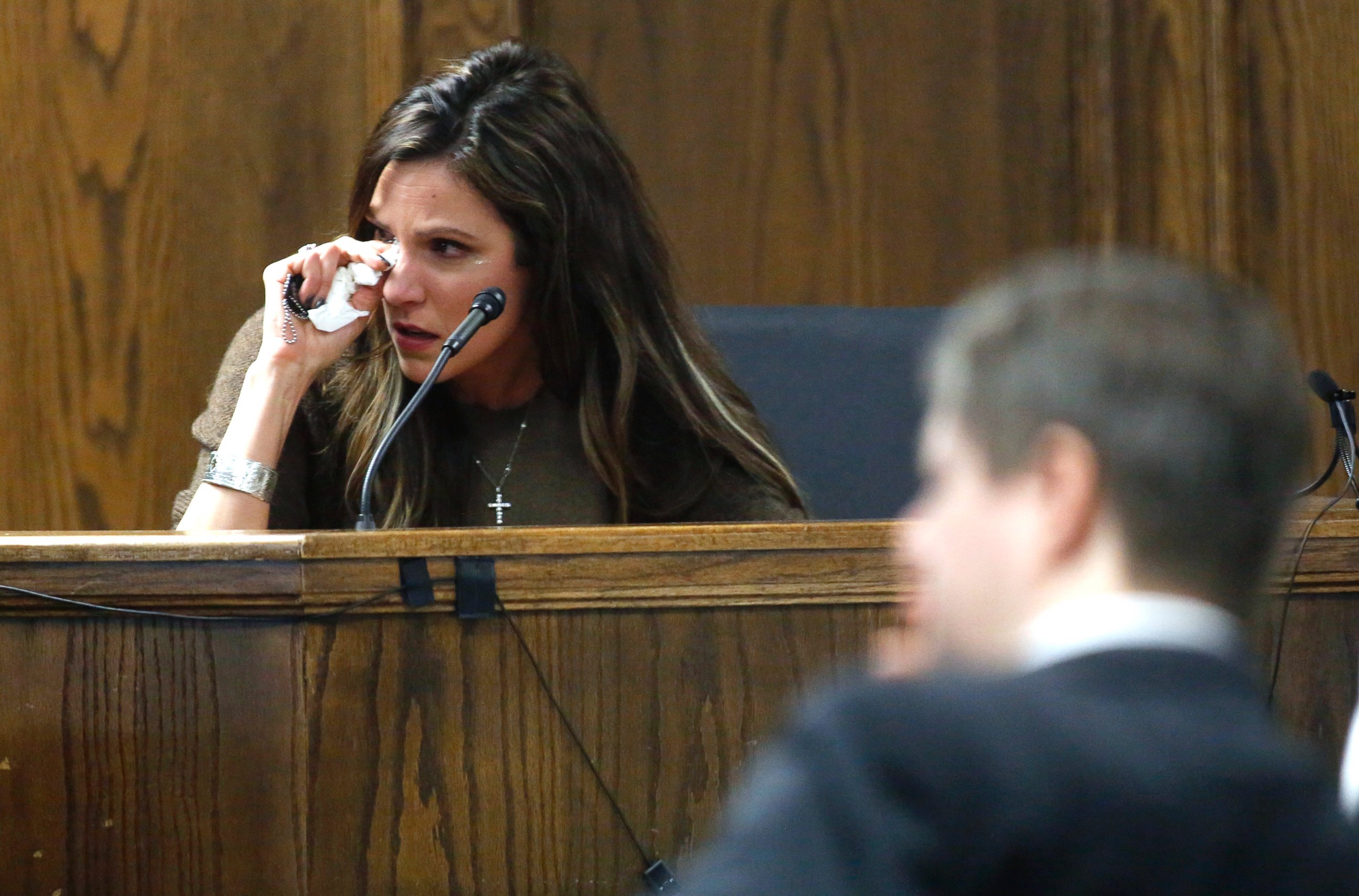 Kyle texted to Littlefield, "This dude is straight up nuts," while in the car with Routh, Moore said during his opening statement.
Nash described Routh as "a troubled young man," but argued he should be held responsible for killing Kyle and Littlefield.
"Does having a mental illness rise to the level where this defendant doesn't know right from wrong?" Nash asked the jury.
Kyle's widow, Taya Kyle, shed tears as she testified after the opening arguments. She said she felt uneasy after a final phone conversation she had with Kyle when he was at the gun range, and added that she soon learned of his death from a police officer.
Testifying later was Chad Littlefield's mother, Judy Littlefield, who appeared so overcome with emotion that, at first, she seemed barely able to speak.
If her son was alive, she said, today would have been his 38th birthday. He was "a very good son," she added, noting that he called to check on her every day.
"Chad didn't talk much but was always watching to make sure people were safe," Judy Littlefield said.
She added that her son was not a veteran and first met Kyle when they were on the sidelines of their kids' soccer game.
The decision to have the women testify so early in the trial came largely because the judge ruled that no witnesses can be in the courtroom until after they have testified so they will not be affected by other testimony.
After both women finished their testimony, the manager of the shooting range, Frank Alvarez, told the court about the moment he was called to the range and saw people trying to resuscitate Kyle and Littlefield.
The prosecutor then began showing photos of the crime scene, including one that showed Kyle's dead body.
The man who first found Kyle and Littlefield's bodies, a responding police officer and a paramedic from the local fire department all testified this afternoon.
ABC News' Ali Ehrlich contributed to this report from inside the courtroom.