— -- The defense attorneys representing Eddie Ray Routh have not disputed that Routh killed Navy SEAL sniper Chris Kyle and Kyle's friend Chad Littlefield when they took him to a gun range in February 2013 as a way to help him work through his alleged post-traumatic stress disorder.
The question that the jury has to answer is whether or not he was sane when he pulled the trigger.
Routh's defense team has said that he is not guilty by reason of insanity and while they have begun this week to make that argument, the first five days of the trial were dedicated to the prosecution's case. Interest in the trial has been heightened by the fact that it began just weeks after the release of the movie "American Sniper," which details Kyle's life and his tours of duty in Iraq.
Here is a review of the evidence and witnesses that the prosecution put forward in its case against Routh.
Day 1: Wednesday, Feb. 11
The prosecution previewed its case during the opening statements by saying that Routh, a then-25-year-old former Marine, used marijuana and drank whiskey the morning of the shooting.
Erath County District Attorney Alan Nash then detailed how he shot Kyle five times in the back and side and once in the top of the head, and shot Littlefield four times in the back, once in the hand, once in the face, and once in the top of the head.
"He admits [later to his sister] that he murdered these two men, that he used drugs and alcohol that morning and he knew what he was doing was wrong," Nash said.
In the defense's opening statements, Routh's attorney Tim Moore called the shooting "a tragedy" but made it clear that he would be using an insanity defense, saying Routh thought "that he had to take their lives because, in his psychosis, he thought they were going to take his."
Moore went on to reveal that his odd behavior was even evident to Kyle and Littlefield, telling the jury that Kyle texted Littlefield while they were in the car with Routh, writing "This dude is straight up nuts."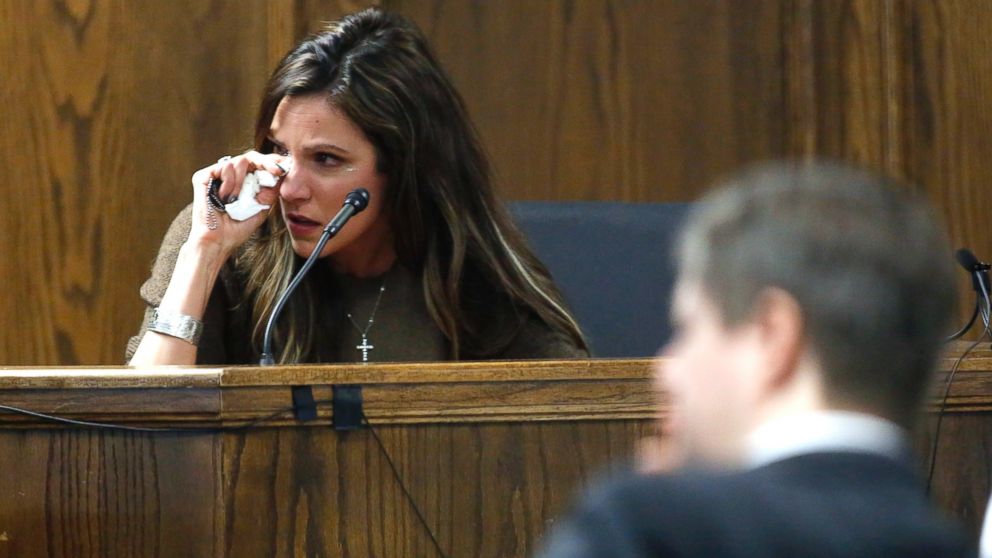 Kyle's widow Taya Kyle was the first witness called to testify, and she gave an emotional description of her husband, their family and their life together. She testified that her husband had never met Routh before the day of the shooting and she sensed that something was wrong when he seemed tense on a phone call from the gun range.
Judy Littlefield, Chad's mother, was the second to testify and described how her son was a caring father who met Kyle while they both watched from the sidelines at a children's sports game. She learned that something had happened to her son when Taya called her to say there had been an accident.
Day 2: Thursday, Feb. 12
More logistics about the weapons and timing were presented on the second day of the case, with a crime scene expert talking about the locations of the shell casings in relation to Kyle and Littlefield's bodies.
He also noted that the two men's weapons were found fully loaded, suggesting that they did not have time to fire their guns.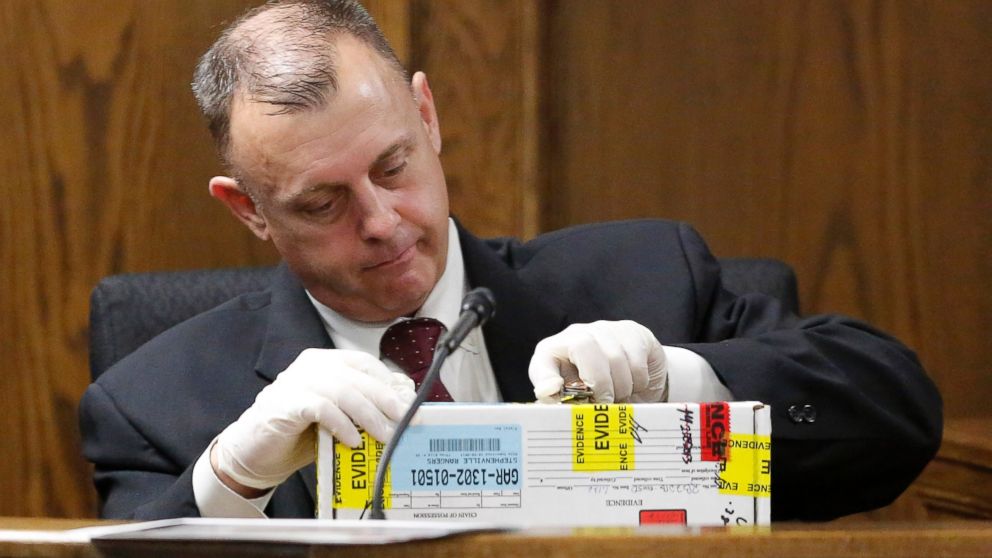 The prosecution entered into evidence a receipt for two bean burritos that was found in Kyle's car, with the 6:50 p.m. time-stamp indicating that Routh went for fast food hours after the shooting.
Dramatic dash cam and body cam footage showing the standoff between Routh and police was played for the court. The first run-in occurred at his parent's house in Lancaster, Texas, where he was staying and Routh is heard communicating with officers but refusing to get out of the car before driving off and being stopped shortly after on the interstate. The prosecution argued that his decision to flee from police indicates that he knew what he had done was wrong, and was therefore sane at that time.
Day 3: Friday, Feb. 13
The prosecution called on the Texas Ranger who searched the home where Routh was staying. The prosecution also called on Routh's uncle, who was with Routh that morning, to give some insight into his mood ahead of the shooting.
Photos from inside the home were shared in court, showing a nearly-empty bottle of whiskey and prescription pill bottles above the fridge. They also found a small amount of marijuana as well as a bong.
The prosecution also entered a glass vial into evidence at this point, but later in the trial it was revealed that had been a mistake and accidentally added by crime lab workers. The defense tried to use this as grounds for a retrial on day 5 but the judge dismissed the motion.
Routh's uncle, James Watson, testified that he had smoked marijuana with his nephew on the morning of Feb. 2. Watson said that his own high lasted about three hours, which was right about the time that a man he believed was Kyle came to pick Routh up to go to the gun range.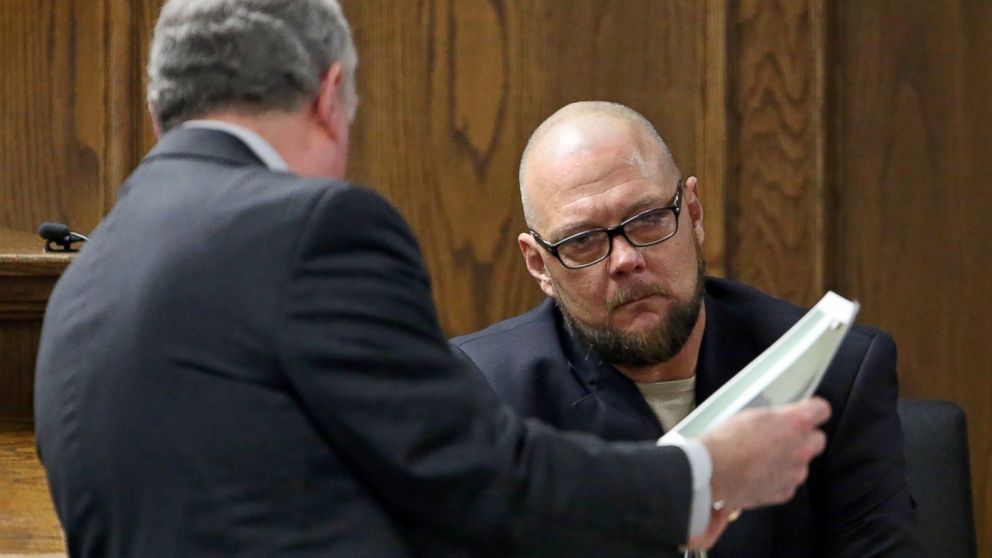 In one point that would likely help the defense, Watson said that Routh seemed to "find less joy" in his life after returning from a humanitarian mission in Haiti.
But in a point that might help the prosecution, he described their family as a "God-fearing" people and noted the Routh "knew right from wrong."
Watson saw his nephew later in the day when he arrived at Watson's home driving Kyle's car, saying "Check out my truck. ... I'm driving a dead man's truck."
Day 4: Monday, Feb. 16
Call logs showed that Kyle and Routh spoke a few times before meeting, but all of the calls lasted between two and 15 minutes. Four voicemail messages were played for the court, and while most were perfunctory, one that Routh left for Kyle was bizarre.
"Kind of a sad day when it rains. It's a good sad. Rain will come and rains will leave. I guess that's what they do," Routh was heard saying on the tape.
The Texas jailer who transported Routh after the slaying of Kyle and Littlefield said the suspect was irritated during the drive.
"I would call him under the influence maybe," Sgt. Kenny Phillips of the Erath County Jail said in court, noting that Routh's attitude changed "a great deal" during the ride.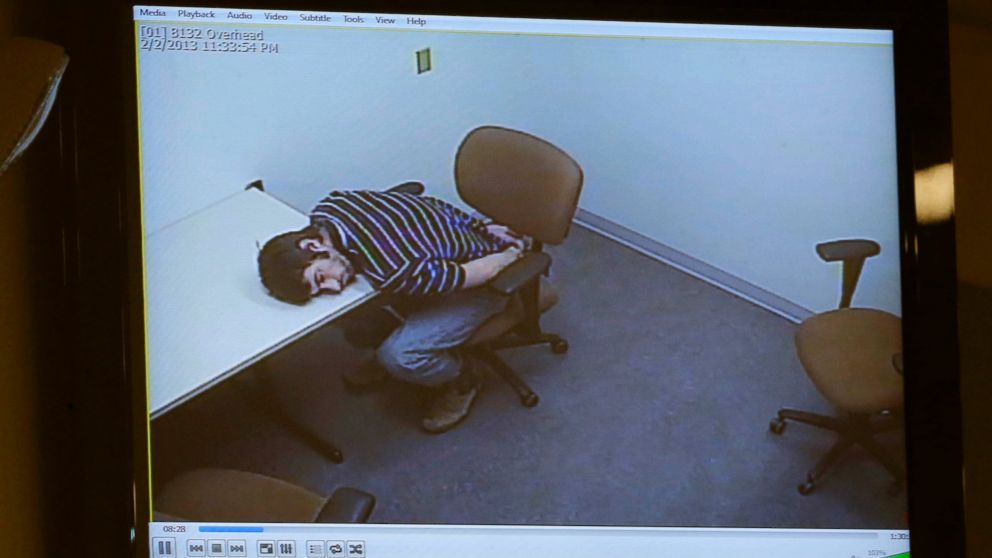 In the afternoon session, the court was shown a recording of Routh's police interrogation where he is shown with his hands cuffed behind his back.
In a move that will likely help the defense, he described how he believed he was under threat in language that suggests he was having paranoid thoughts.
"I knew if I didn't take his soul, he was going take mine next," Routh said to the police interrogator on the recording. "I'm just tired of playing chess with my life."
That said, Routh made it clear that he believed he knew the difference between right and wrong -- which is the point that the prosecution needs to make to win the case.
When directly asked by the Texas Ranger whether he knew what he did was wrong, Routh said: "Yes, sir."
Day 5: Tuesday, Feb. 17
On the final day of the prosecution's case, they called the police officer who initially transported him to the police station who described how his mood changed.
They also presented footage from inside the police car, arguing that Routh began setting up his defense shortly after the incident with his bizarre behavior. He varies from lying across the back of the seat and appearing panicked to sitting up straight and seeming relaxed. At one point on the recording, Routh is heard saying: "I've been so paranoid and schizophrenic all day. I don't know if I'm insane or what's going on in the world right now."
They concluded their case by having a sheriff's department representative describe how Routh appears calmer than he first was when he arrived in jail since he has been put back on his earlier medication plan as prescribed by the Veterans Affairs hospital, and then playing a recording of an interview Routh granted to The New Yorker from behind bars.
ABC News' Ali Ehrlich and Ryan Owens contributed to this report.