— -- Some of the country's largest and most profitable companies commemorated Black History Month by sharing the inspirational stories of black employees who have made history in their respective fields.
Many of the companies told the stories in conjunction with the launch of diversity and inclusion initiatives, while others simply used the time to discuss the strides they've made in those areas.
United Airlines, the world's third-largest airline by revenue, honored a different black employee every week with profiles of people with "extraordinary stories of perseverance."
It's closing out February by profiling Shirley Suber, for example, who became the company's first black female pilot in 1987 at a time when the industry was mostly dominated by men.
"As you can imagine, getting there wasn't always easy," the airliner wrote Tuesday in a blog post honoring Suber. "There were the instructors who didn't want to train her because of her race and her gender. There was scrutiny and there was criticism. But talk with Shirley, and you won't hear any complaints."
Similarly, FedEx also paid tribute to its first African-American female pilot, Tahirah Brown, this month as part of a series of short profiles written by African-American employees who have climbed the ranks within the company.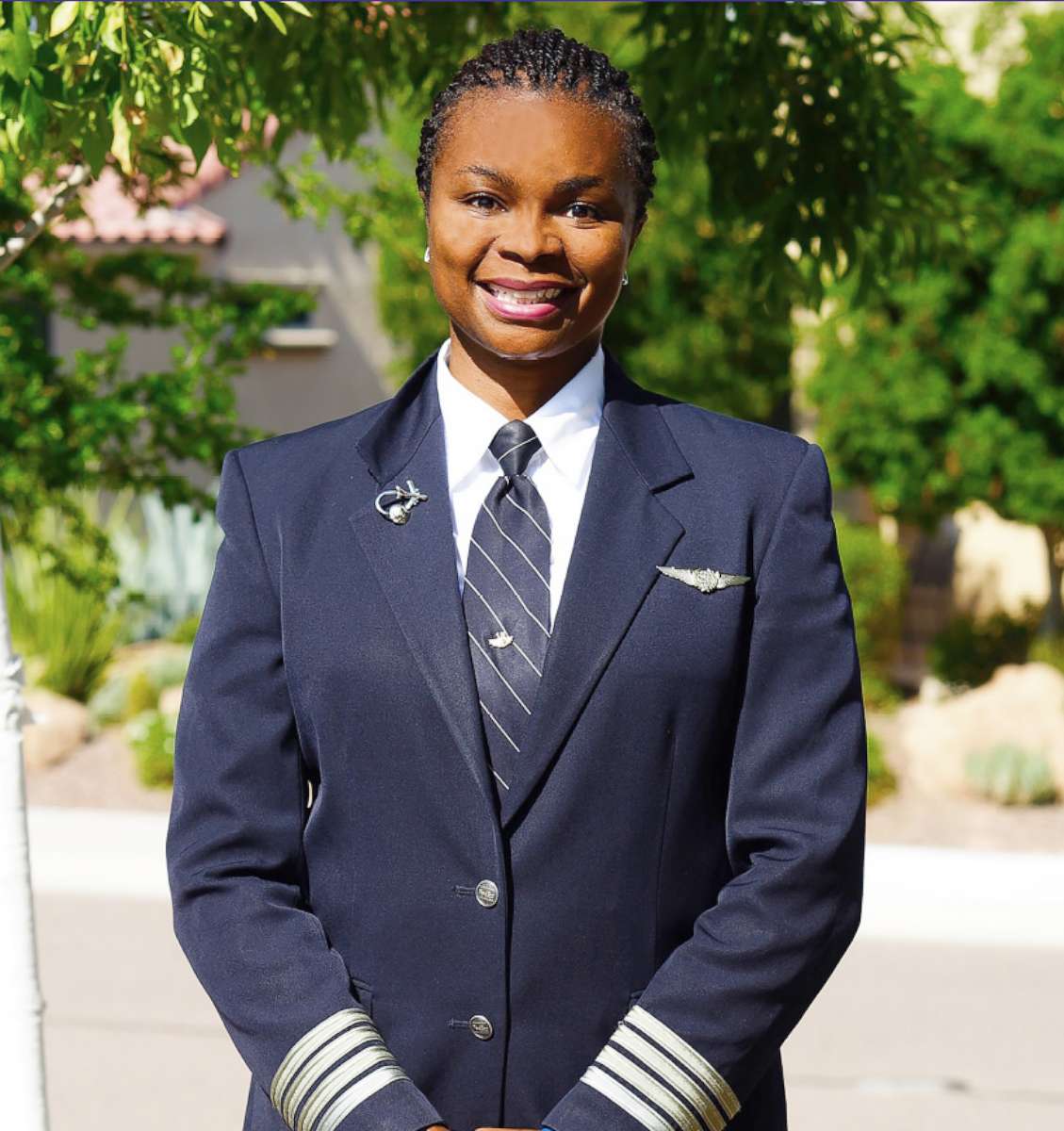 "While I feel like I've accomplished a lot, I will not feel like I've made it until I see more minorities in the industry," Brown said in the company blog post, referring to the lack of diversity within the aviation field. "When I speak at conferences, I help provide information about FedEx and encourage minorities to apply. However, I have not seen a significant change."
Visa, one of the many U.S. companies that have launched diversity and inclusion initiatives "to better recruit, retain and promote Black/African-American leaders," celebrated Black History Month with a series of interactive sessions with inspirational speakers like French figure skater and three-time world silver medalist Surya Bonaly, who discussed her "journey of overcoming obstacles in her life and career," according to the company.
Here's a look at how other major companies celebrated Black History Month.
Macy's hosted special events to spotlight black innovators and visionaries in an effort to "celebrate the gifts, voices and legacy of this diverse population," according to its website.
The most recent event, last week at its flagship store in New York City, featured activist and "Orange Is the New Black" star Laverne Cox.
Google celebrated Black History Month by honoring iconic black women who it said "changed the world." The search giant also launched a special video series about YouTube creators who are "creating Black history today," according to its website.
Facebook celebrated the "rich accomplishments of Black people in the US, Canada and the U.K." with a series of events and talks with notable speakers throughout the month.
Coca-Cola honored historic black leaders throughout February on its website. It closed out the month with the story of Taylor Dillard, an employee who started his career at the company during the civil rights movement. He was hired in 1969 by what was then the Coca-Cola Bottling Works of Greenwood as its first African-American salesman.
"There wasn't much work for black people," Dillard, 67, said in a company blogpost. "We did the hard stuff, like digging ditches."
Apple chose to honor black history though its iTunes platform, offering a 40-song playlist of iconic songs by black artist. The playlist features everyone from Tupac Shakur to Marvin Gaye.
PNC Financial said it hosted special activities and events all month-long "to recognize the contributions African-Americans have made to the country and to PNC." One of the events, at the Norton Museum of Art in West Palm Beach, Florida, featured a special black artists' exhibit to "encourage visitors to interpret and appreciate the artwork," the company said.
Amazon offered a carefully curated list of fictional books by famous black writers, including Ralph Ellison, Zora Neale Hurston and Toni Morrison.
Delta spotlighted the story of Latasha Coward-Bradbury, a supervising dispatcher in its customer center, through its "Delta's Very Own Heroes" series, which shares the stories of employees who it says have "made a mark on the airline's history as African-American aviation pioneers," according to the airline's website.
Coward-Bradbury is one of the few African-American women aircraft dispatchers in the country, according to the company.