Welcome to America's first solar-powered town
A solar field provides power for Babcock Ranch, including driverless shuttles.
January 22, 2018, 4:21 PM
— -- Richard and Robin Kinley are among the retirees who move to Florida every year.
However, this couple gets to watch the sunset every night over a lake that's named after them -- Lake Kinley.
The sustainable Babcock Ranch, just north of Fort Myers, Florida, was built to be America's first solar-powered town, and the Kinleys were the first to purchase a home and move in.
"It reminded me of the first time I saw my future wife many years ago," Richard Kinley told ABC News of his first visit to Babcock Ranch's model homes a year ago. "I fell head over heels."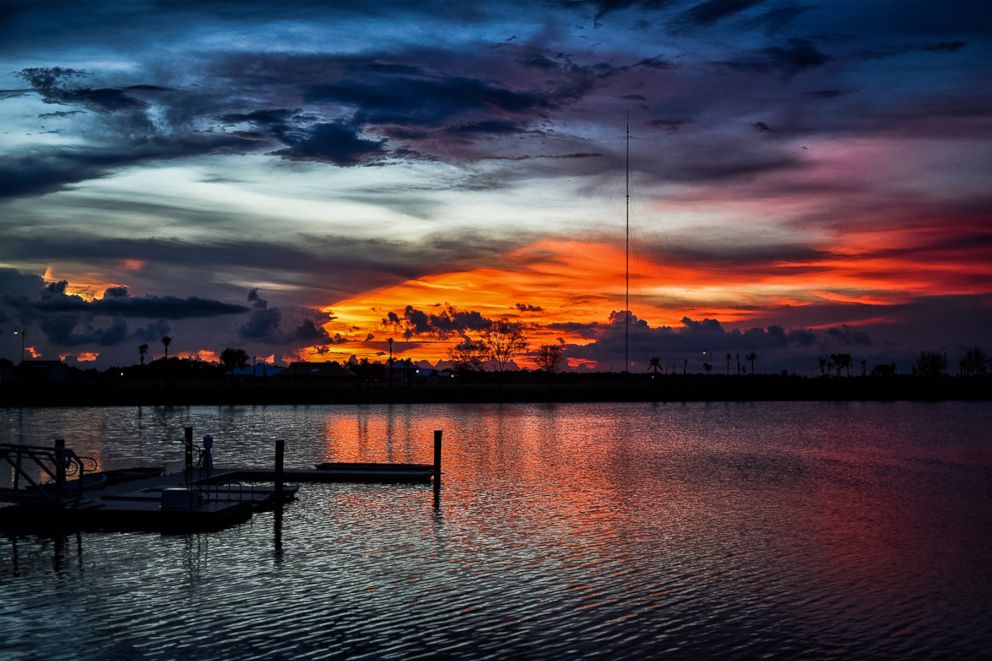 They were the town's first residents as of Jan. 4, even though the community's official grand opening is in March.
Babcock Ranch was designed with sustainability in mind -- from a solar energy plant to autonomous transit.
During the day, the solar plant, which is on the property just about 2 miles north of the residential area, has been built to generate more energy than the town consumes, while at night, the town is powered by a nearby natural gas plant.
When the skies are covered in dark clouds during the day that limit sunlight, the power supply switches to the natural gas that is not on the property, but less than 10 miles away.
"The whole sustainability idea is the closest I can get to guilt-free living," said Kinley, a self-proclaimed technophile, who owns a Tesla that he can charge at one of Babcock Ranch's stations.
Babcock Ranch is the brainchild of Syd Kitson, the CEO of by Kitson & Partners, who said, "We set out some eight years ago to become the first solar-powered town in America."
The starting price for a home here is $185,999 but can go upward of $750,000.
Homeowners pay $140 a month with just less than half that for the gigabit of internet that every home comes equipped with while the rest is for things like neighborhood maintenance and amenties, Kitson said.
The CEO said he hopes to install a solar battery system for inclement weather and that the battery power to make up the difference in energy.
"Electricity rates same as everyone else," said Kitson of the electric bill. "The electric and water bills depend on usage."
Kitson & Partners bought 91,000 acres of land for the town in 2006, then sold the bulk of it, 73,000 acres, to the state of Florida for preservation of the wetlands and wildlife.
Of the remaining 18,000 acres, only half became the Babcock Ranch while the other half was used for further preservation of land.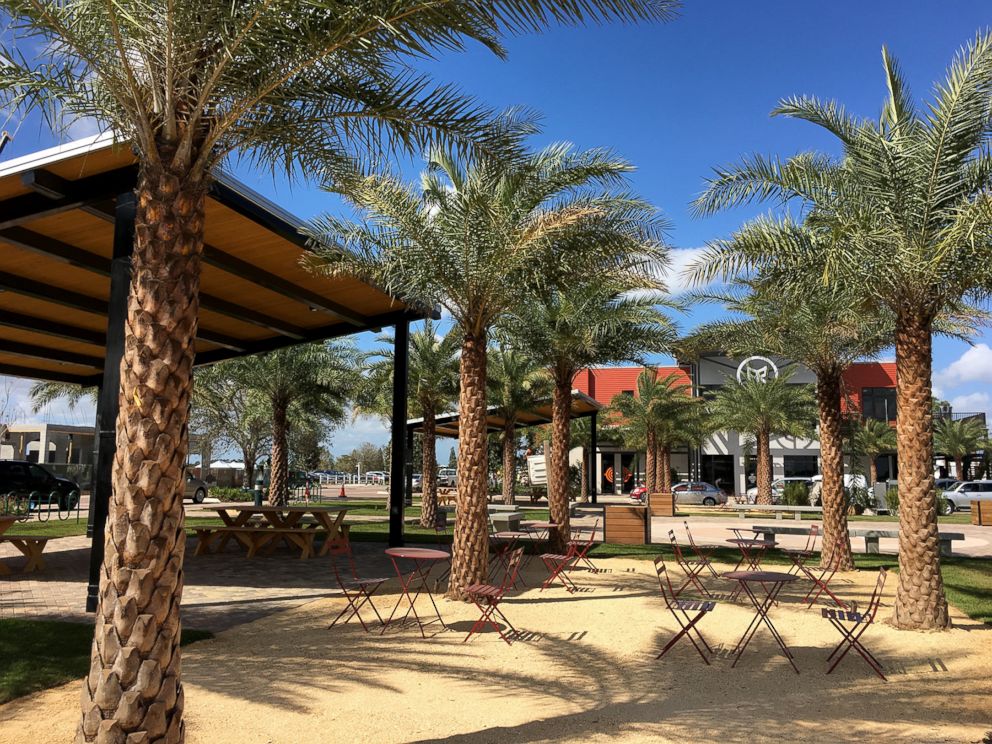 Jim and Donna Aveck, retirees living in Punta Gorda, Florida, heard Kitson talk at a conference about the town he wanted to build back in 2006 after he purchased the land.
"We looked at each other and said, 'That's where we want to live,'" Donna Aveck told ABC News, adding that they're downsizing from their last home because they want to lower their carbon footprint.
As the second residents of the town, the couple also had a lake named after them -- Lake James.
"We chose 'James' because it has a nice ring to it," Donna Aveck said. "Lake Jim or Aveck just didn't have the same ring."
The draw of the budding community was a big factor for the future homeowners.
"We want this to be a multigenerational community, not just for empty nesters, but for young people and families," explained Kitson. "In order to attract that, we started with the school."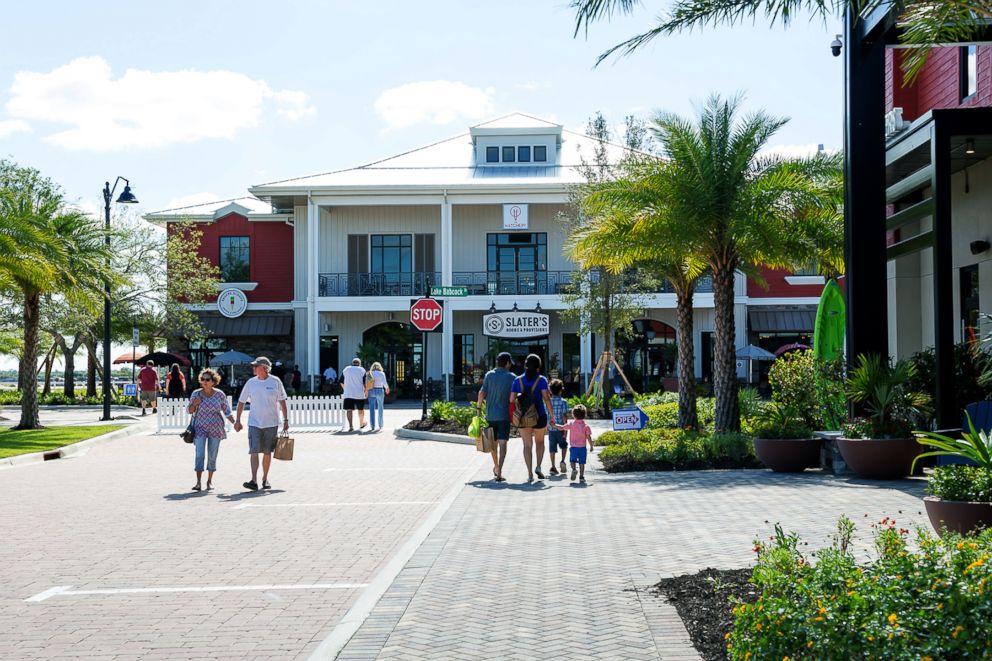 The K-6 public charter school is fully subscribed with students and opened last August, even without people living in the neighborhood.
In fact, the town center has opened a restaurant, clothing store, a coffee shop, co-working space, and ice cream parlor are already open while a health and wellness center is on the way.
Another elementary school is also being built and expected to open with the start of the next school year.
Ten years of planning went into the town before the builders turned dirt two years ago.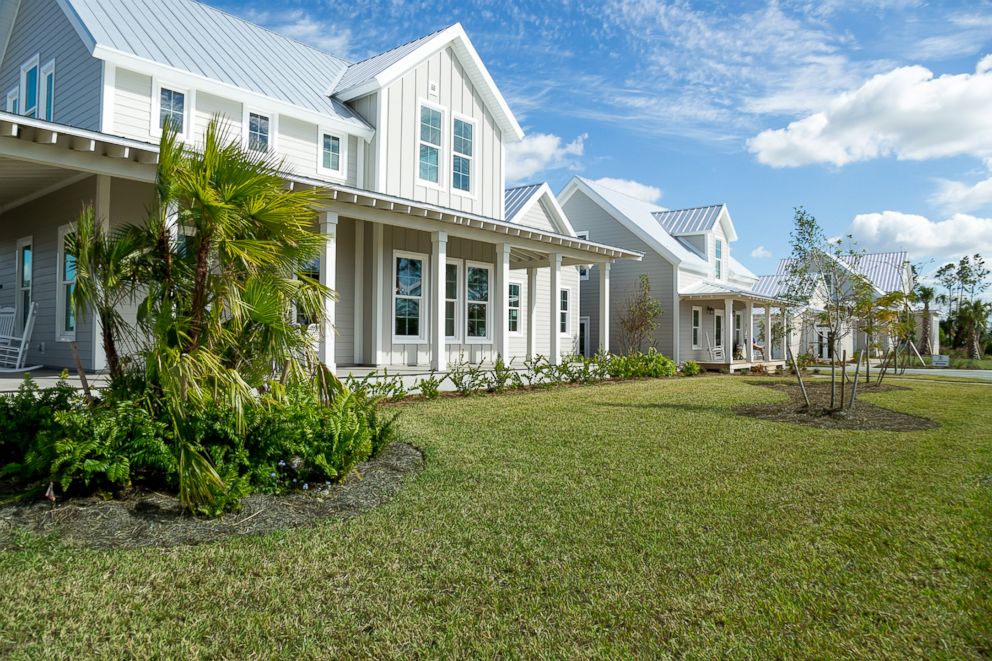 "[We took] initiative to say that if we're going to build something, we're going to do it the right way," said Kitson.
He wanted to prove that environmental responsibility and development can go hand in hand, with one of those features being solar energy.
The couple is also in awe of the autonomous shuttle, which is one of several dozen in the world, and Donna Aveck said that she is excited to take a ride on it.
The driverless shuttle has eight sensors and uses GPS to get around the community.
Right now, a driver is assigned to the vehicle because it still in the testing phase.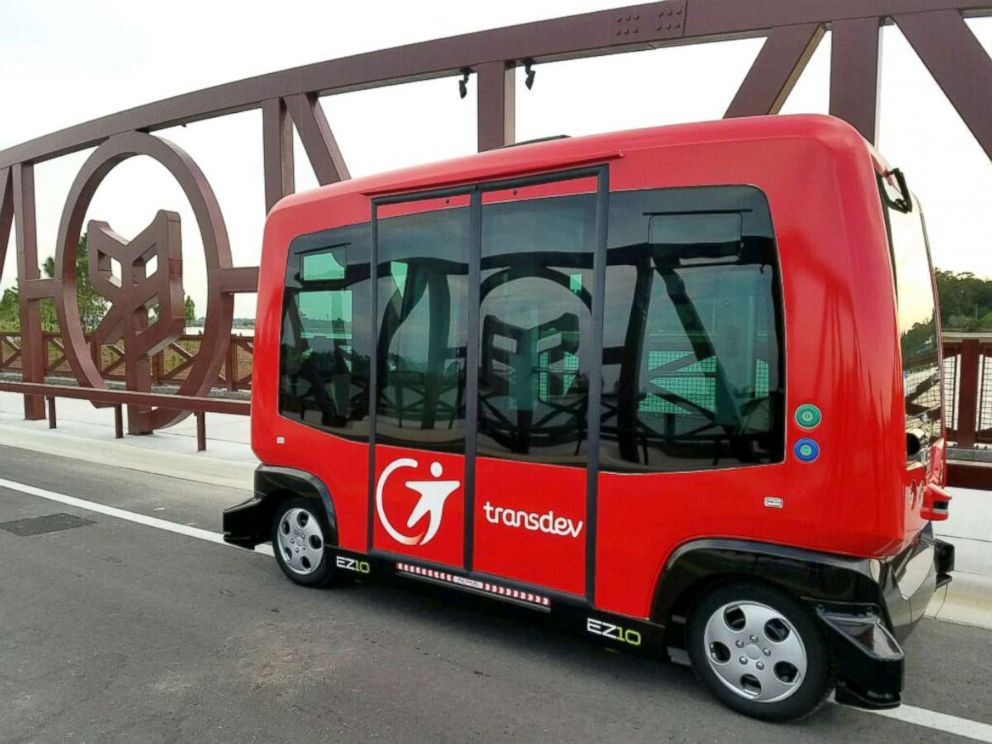 Kitson started looking into autonomous vehicles six years ago and hopes to have a fleet of shuttles available in the coming years, the CEO said.
The shuttle will eventually be able to respond to requests for pickup via an app in an Uber-like fashion, he added.
"When you go get to get approval for a new town, there is no box that says 'new town' and you check that box," said Kitson. "We were very fortunate that we had a great county that stepped up and worked closely with us."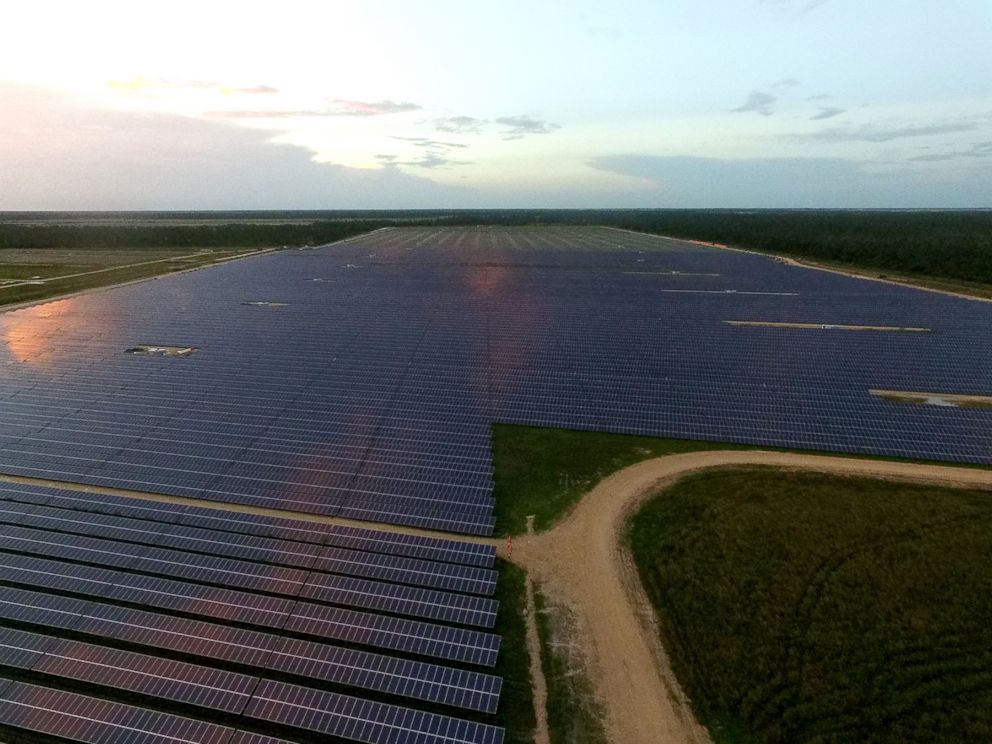 Every house is equipped with fiberoptic cable that runs underground.
"I'm still dancing around about the internet," said Donna Aveck. "It's so fast."
The fiberoptic cable gives residents high-speed connection to keep up with the tech advancements of the future, said Kitson.
"[The amount of] homes sold changes daily," said Kitson, saying that they've already sold close to 80.
The area can hold 19,500 homes and 6 million square feet of retail space, but only around 45 homes have been built so far.
"I'll probably be at the bottom of the list," Kitson joked of the home he purchased that hasn't been built yet.
For 2018, Kitson & Partners estimates at least 200 to 300 homes to be contracted.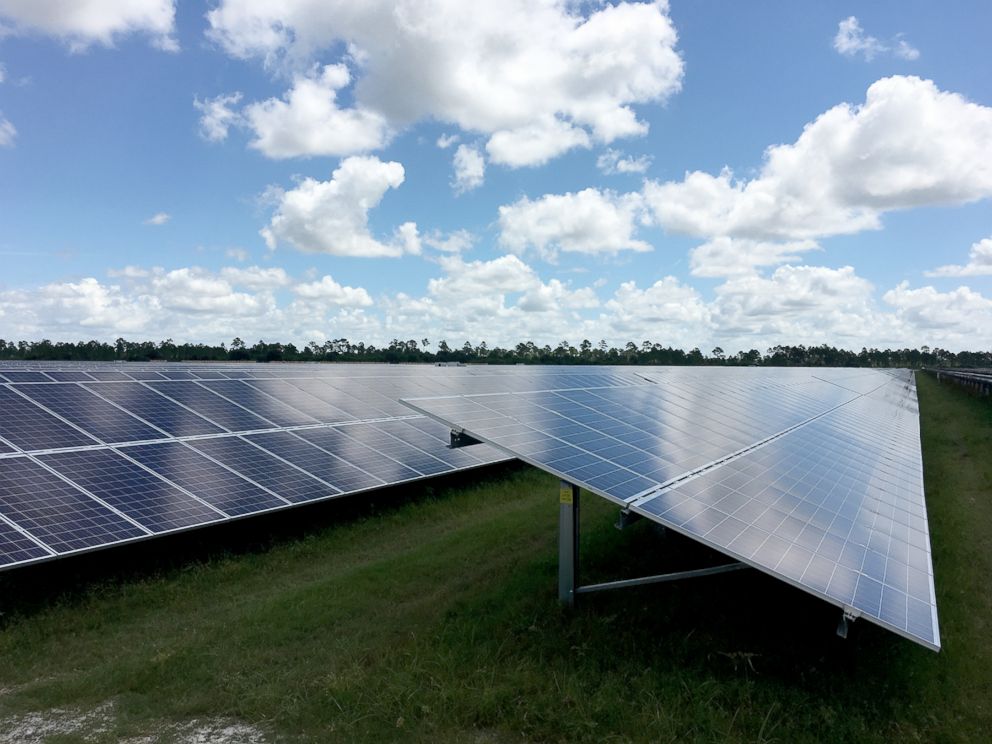 "They're trying to build homes as they can and many of [the houses built] are already sold," explained Kitson of the development. "They have to keep building to keep up demand."
All of the homes have a porch and are close to the sidewalk, making it easy for the residents to connect with each other.
Until Jan. 24, when the Avecks move in, the Kinleys are the only people living there so far.
"As soon as we move in, I'm sure we will be getting together with the Kinleys to go to the restaurant," said Donna Aveck.
The Kinleys are excited about their incoming neighbors.
"I think we have met more of our future neighbors than the neighbors we had back in Atlanta," said Richard Kinley. "It's a very intentional move to come this place. There will a lot of people with like-minded thinking about sustainability."
And more residents are moving in within the coming weeks to enjoy the 50 miles of hiking trails through the preserved land, plus community gardens, a lake house and events such as yoga classes -- all part of the Babcock Ranch lifestyle.
"Every day that goes by it seems more and more like fate," said Kinley of his new home.