— -- Ammon Bundy, one of the armed militia members occupying a building on federal land at an Oregon national wildlife refuge, told ABC News this morning that, while their protest is peaceful, the group is armed "because we understand that in order to truly express our 1st Amendment rights, we have to have our 2nd Amendment rights."
"It's important that we stand and people know that we're serious," Bundy, 40, said on "Good Morning America."
The militia members occupying the Malheur National Wildlife Refuge set up a roadblock, and two armed members manned a guard tower that is usually used to spot wildfires. But there was no sign of law enforcement in the area, and local police said they had no intention of going to the scene, not even to keep watch on the militia.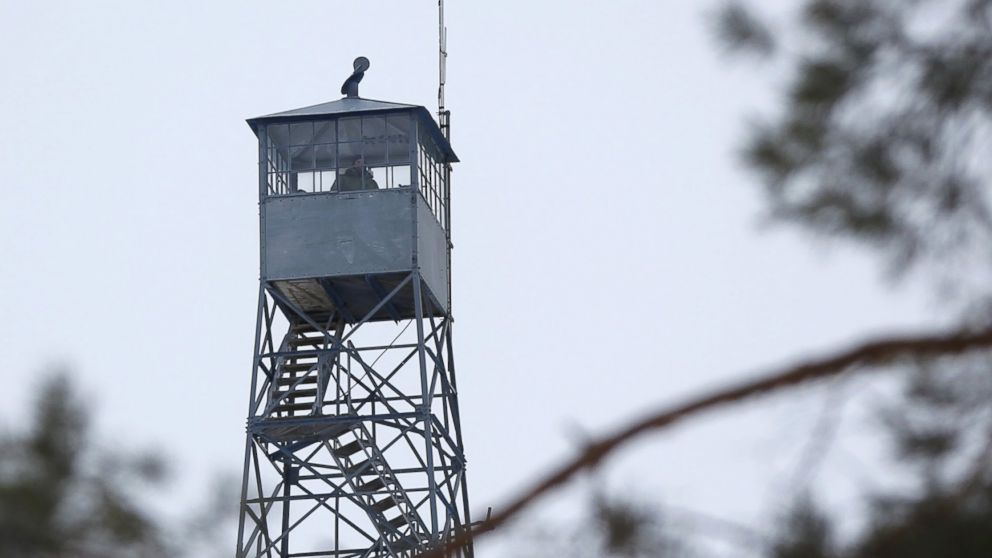 Ammon Bundy said Sunday that the group's actions are not aggressive and there is no damage or criminal activity.
Local Harney County Sheriff Dave Ward has accused the group of "claiming to be part of militia groups supporting local ranchers, when in reality these men had alternative motives to attempt to over throw the county and federal government in hopes to spark a movement across the United States."
Bundy, the son of rancher Cliven Bundy -- who was involved in a standoff with the government over grazing rights in Nevada in 2014 -- told ABC News that Ward is wrong.
"He's ignored the people," Bundy said. "We have worked with him for several months now trying to get him to stand, and make a stand for the Hammonds. He's refused to do it.
"The rest of America can see that there's something wrong," Bundy said. "The sheriff is not listening."
The protest began Saturday as a rally in support of Harney County ranchers Dwight Hammond Jr. and Steven Hammond, who are to report to prison today for arson. The two men were convicted of setting fires on lands managed by the U.S. Bureau of Land Management (BLM), "on which the Hammonds had grazing rights leased to them for their cattle operation," according to the U.S. Attorney's Office.
After the rally for the Hammonds on Saturday, militia, along with the Bundy family, initiated the occupation of the headquarters of the wildlife refuge. Ryan Bundy and another of Ammon Bundy's brothers are also among the occupiers, according to The Associated Press.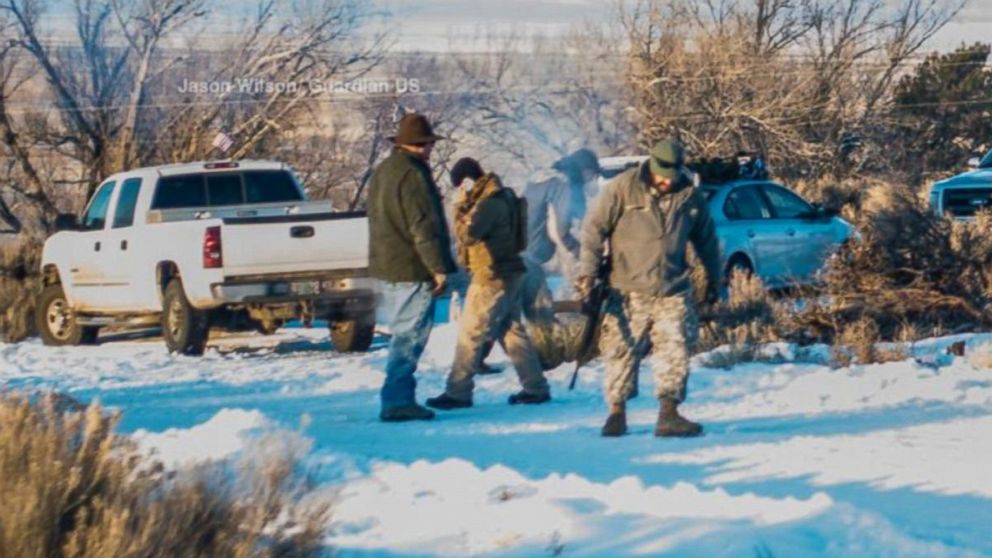 Bundy told ABC News today that he does not speak for the Hammonds, but added, "We have spoken many, many times, and we understand each other on this issue."
"The Hammonds are only going to jail because they just feel there's nothing else for them to do," Bundy said. "But they very well know that this is wrong, along with all their neighbors and the other ranchers in the area."
The refuge is federal property managed by the U.S. Fish and Wildlife Service and was closed for the holiday weekend.
A U.S. Fish and Wildlife Service spokesperson told ABC News Sunday: "The Fish and Wildlife Service and The Bureau of Land Management have received reports that an unknown number of individuals have broken into the Malheur National Wildlife Refuge facility near Burns, Oregon. While the situation is ongoing, the main concern is employee safety and we can confirm that no federal staff were in the building at the time of the initial incident. We will continue to monitor the situation for additional developments."
White House Press Secretary Josh Earnest said President Obama is aware of the standoff, but said it is a "local law enforcement matter" despite the fact that it involves federal land.
"This ultimately is a local law enforcement matter. The FBI is monitoring the situation and offering support to the local law enforcement officials as they try to deal with that," Earnest said in today's White House briefing.
"We're hopeful that that situation can be resolved peacefully without any violence," he said. Earnest also added they are concerned about the safety of the federal personnel working in the facility, but said they have no knowledge that "federal employees are at risk or in danger right now."
Sheriff Ward said, "We are currently working jointly with several organizations to make sure the citizens of Harney County are safe and this issue is resolved as quickly and peaceful as possible," adding that no other areas in Harney County are in "immediate danger."
"We ask that people stay away from the refuge for their safety," Ward said. "We also ask that if anyone sees any of these individuals in the area to please contact law enforcement and do not confront the individuals themselves."
Harney County School District No. 3 schools will be closed this week, Superintendent Dr. Marilyn L. McBride told ABC News Sunday.
"Ensuring staff and student safety is our greatest concern," McBride said.