— -- Dozens of people remain hospitalized following Tuesday's Amtrak crash in Philadelphia, hospital officials said today.
This morning, 42 injured passengers are hospitalized at five locations, with at least 10 listed in critical condition.
Crews began working today to repair the tracks and overhead electrical supply system at the crash site. Amtrak service between Philadelphia and New York City remains shut down.
Seven people were killed and hundreds of others were injured in the crash. The exact cause is still under investigation.
Investigators said the train was traveling an estimated 106 mph before it crashed, well above the 50 mph speed limit for the area, according to the Federal Railroad Administration and the National Transportation Safety Board.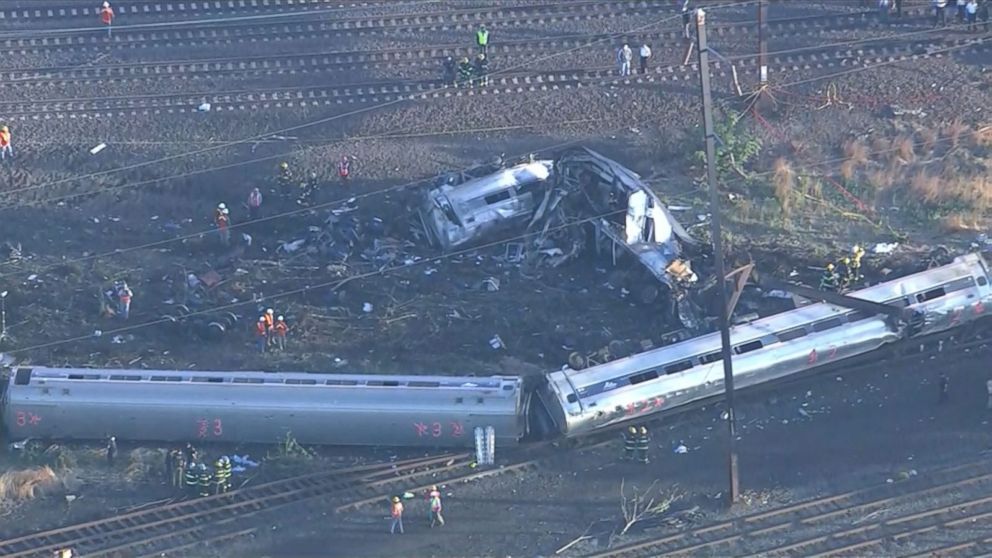 The train's black box, known as an event recorder, had been recovered and undergoing analysis. The NTSB is also analyzing the train's video cameras.
The train engineer, identified by his attorney as Brandon Bostian, 32, of Queens, New York, has given initial statements to police, but federal investigators have not interviewed him yet, as he suffered a concussion in the crash, NTSB board member Robert Sumwalt told ABC News.
"We haven't interviewed the engineer. We look forward to that opportunity, but I want to point out that it's not unusual for somebody who's been through a traumatic event to have some memory loss, at least short term memory loss," Sumwalt said.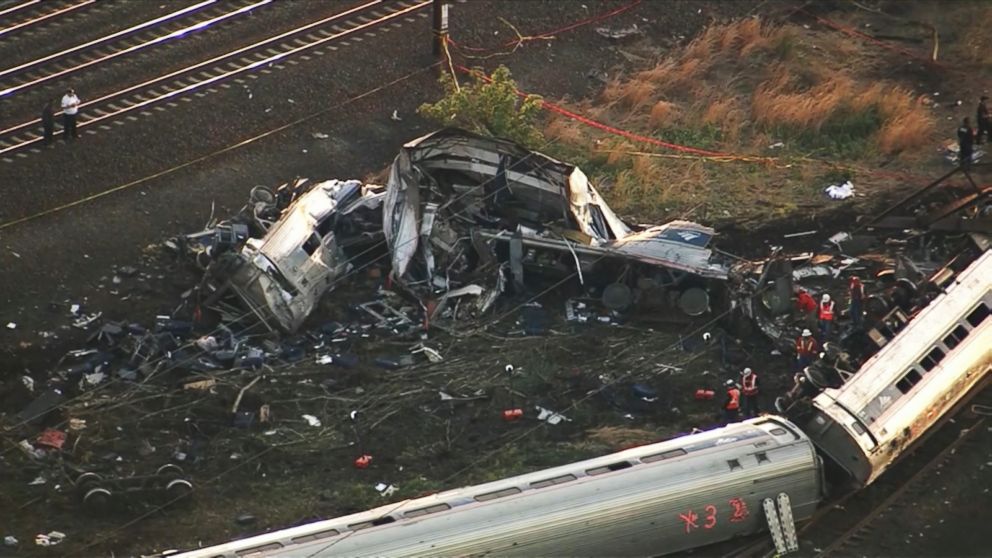 At this point, Bostian has "no recollection" of the crash, his attorney Robert Goggin said.
"He remembers coming into the curve. He remembers attempting to reduce speed thereafter. He was knocked out, thrown around just like all the other passengers in that train, regaining consciousness," Goggin told ABC News. "He does not remember deploying the emergency brake. We know that it was in fact deployed. The last thing he recalls is coming to, looking for his bag, getting his cell phone, turning it in on and calling 911."
Bostian was "distraught" after learning details about the accident, Goggin said.
Amtrak said there were approximately 238 passengers and five crew members on board, and emergency responders are matching tickets sold against passengers on the train.
Get real-time updates as this story unfolds. To start, just "star" this story in ABC News' phone app. Download ABC News for iPhone here or ABC News for Android here.