— -- Friends of Amtrak engineer Brandon Bastion say that he has been "all about" trains for decades.
"As long as I have known Brandon, he has been obsessed with trains," high school friend, Megan Srygley, told ABC News.
Bastion was driving the Northeast regional train when it derailed around a curve near Philadelphia on Tuesday night, killing eight passengers and injuring dozens more.
Bastion, 32, was treated at a nearby hospital for injuries he sustained during the crash and spoke to a different friend, James Weir, while he was in the emergency room.
"He didn't know what happened and he was just very confused," Weir told ABC News about their conversation that night.
Weir said that one of Bastion's legs is immobilized, he got stitches in the other and had several staples in his head, but is expected to make a full recovery.
Bastion was "very distraught" to learn that the crash killed passengers, Bastion's attorney, Robert Goggin, told ABC News earlier this week.
"I asked him if he had any medical issues," Goggin said. "He said he had none. He's on no medications ... He has no health issues to speak of and just has no explanation."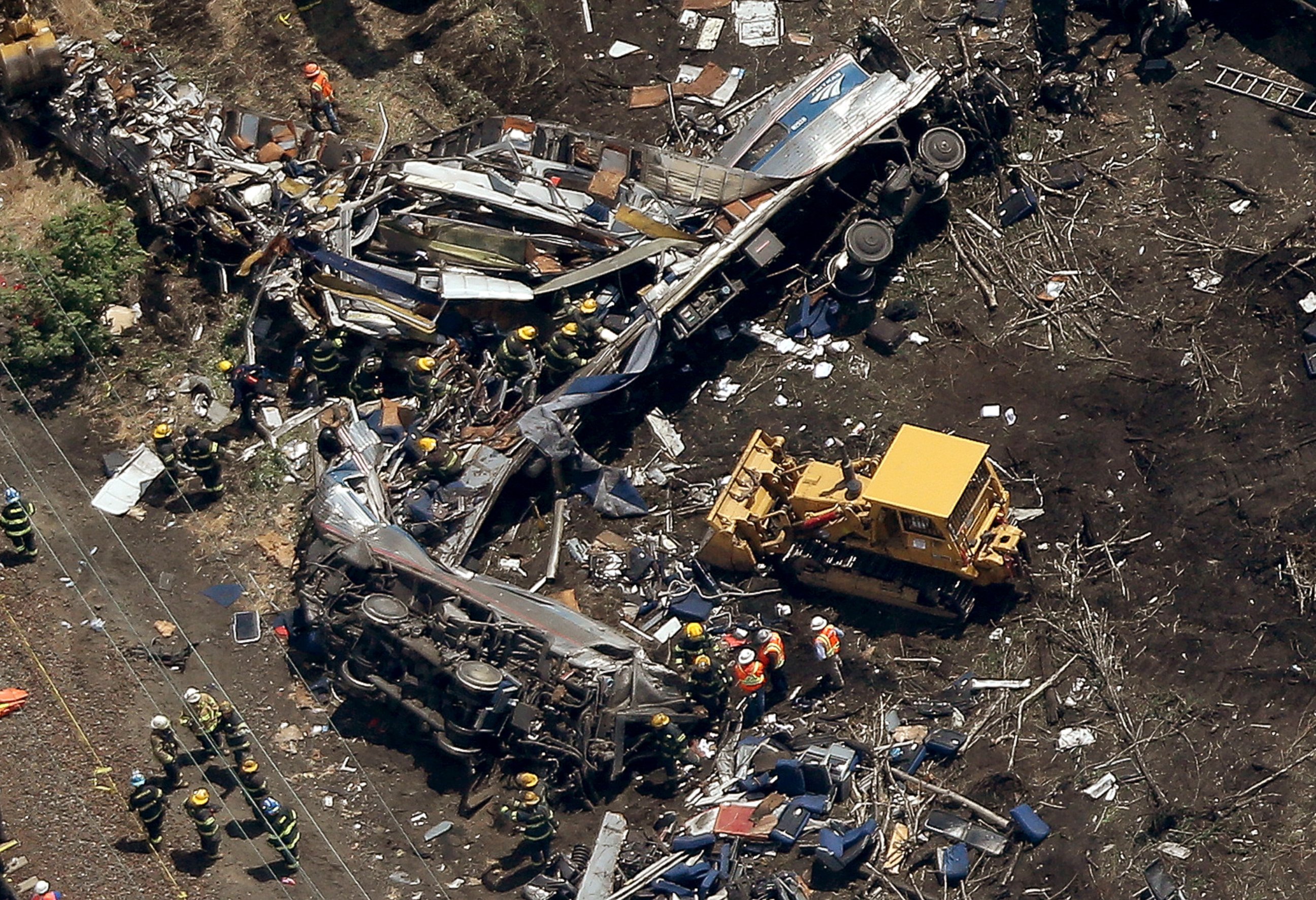 According to his LinkedIn profile, Bastion has worked as an engineer for Amtrak for nearly five years and Weir said that his friend has been on the same route along the Northeast Corridor throughout that period.
Weir, who has also known Bastion since they went to high school together in Memphis, said that Bastion's love of trains has been constant.
"Sometimes him and I would just find a random train track somewhere and just watch it waiting for a train to come by," Weir said.
On top of trips to the downtown train station, Srygley said that he had maps of the New York City subway system in his bedroom.
"If it had rails or tracks, he was into it," she said.
Weir also said that his friend has always been focused on safety, describing him as a cautious driver whenever they were in a car together.
Bastion's safety practices will be a focus of the investigation since the National Transportation Safety Board investigators determined that the train accelerated more than 35 mph in the final 65 seconds before the crash, with the train registering 106 mph -- more than twice the speed limit -- just three seconds before the crash.
"When he was driving he would never go even 5 miles above the speed limit," Weir said. "He had his hands at 10 and 2 the entire time."
Srygley said that there have been occasions where she's called him and they couldn't talk because it was the start of one of his shifts.
"He's got to have his phone turned off when he goes into work," Srygley told ABC News.
Now Bastion's phone has been handed over to investigators. Bastion's lawyer Robert Goggin told ABC News earlier this week that his client had his phone off and in his bag while at the controls as per Amtrak's rules.
"He recalls coming to, finding his bag, getting his phone, turning it on and calling 911," Goggin said.
Get real-time updates as this story unfolds. To start, just "star" this story in ABC News' phone app. Download ABC News for iPhone here or ABC News for Android here.