U.S. officials warned today of an "urgent" need to stop the increasing "slaughter of magnificent creatures" around the world, as they announced a "significant" step toward fighting animal poaching.
Interested in
?
Add as an interest to stay up to date on the latest news, video, and analysis from ABC News.
Earlier today, a Chinese businessman pleaded guilty in a U.S. court to leading a ring that smuggled horns, tusks, and ornamental cups and figurines made from endangered rhinos or elephants to China.
"We really do face an urgent challenge in trying to stem the ongoing slaughter of rhinos and elephants and other wildlife," Dan Ashe, the director of the U.S. Fish and Wildlife Service, said in announcing the plea.
So far this year, 940 rhinos have been killed in South Africa alone and "that slaughter continues to escalate," Ashe said.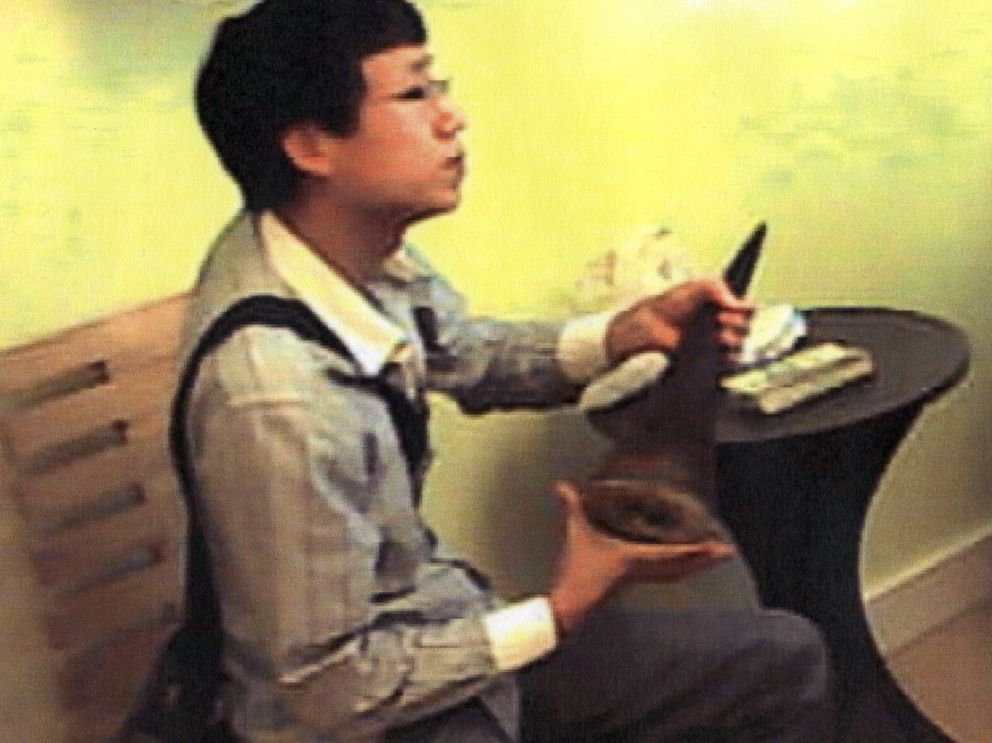 It's part of a multibillion-dollar black market, funded by "the brutality of animal poaching," U.S. Attorney Paul Fishman said. And while such poaching used to be the work of small-scale opportunists, it is now a "coordinated slaughter commissioned by armed and organized criminal syndicates," according to Robert Dreher, the acting head of the Justice Department's Environment and Natural Resources Division.
Citing "a mounting crisis," Dreher called today's announcement "one of the most significant prosecutions that we have ever engaged in."
Today Zhifei Li, 28, admitted that he directed Chinese antique dealers inside the United States to find auction houses and brokers – as far away as Israel – who were selling rhino horns and items made from such horns. Those dealers, being paid by Li, would then ship the animal parts and artifacts overseas from a U.S. Post Office in New Jersey, where the items would be hidden in porcelain vases, according to court documents previously filed in the case.
Over the past two years, Li conspired to smuggle more than 30 horns and artifacts to China, with buyers there paying more than $17,000 a pound, Li told a federal judge in New Jersey as he pleaded guilty to 11 charges against him.
Earlier this year, Li flew to Florida for the Original Miami Beach Antique Show where he allegedly agreed to buy two endangered black rhinoceros horns for $59,000 from a supposed dealer. The two met in a Miami Beach hotel room, and Li allegedly asked if even more horns could be mailed to him overseas. However, Li was actually meeting with an undercover agent from the U.S. Fish & Wildlife Service, according to court documents previously filed in the case.
Fourteen others have been arrested in connection with the smuggling ring.
As part his plea agreement with federal prosecutors, Li has agreed to forfeit $3.5 million and now faces decades in prison.
"Regardless of whether the horns that Li smuggled were sawed off the carcass of a rhino last year or yesterday or a decade ago, they're the product of a senseless and terrible slaughter," Ashe said in a conference call with reporters. "It's our hope that this conviction will serve as a warning to other traffickers that they will be tracked down and they will be held accountable for their crime."
The case against Li was the result of "Operation Crash," a nationwide effort led by the U.S. Fish & Wildlife Service and the Justice Department to prosecute those involved in the trade of endangered rhino horns. Due to an international agreement signed in 1973, certain wildlife, fish and plants can't be shipped from the United States without prior approval from the U.S. Fish and Wildlife Service.
In July, President Obama signed an executive order establishing a Presidential Task Force on Wildlife Trafficking, charged with developing a national strategy for combating the black-market trade of endangered animals.
"The survival of protected wildlife species such as elephants, rhinos, great apes, tigers, sharks, tuna, and turtles has beneficial economic, social, and environmental impacts that are important to all nations," the executive order reads. "Wildlife trafficking reduces those benefits while generating billions of dollars in illicit revenues each year, contributing to the illegal economy, fueling instability, and undermining security."