Two birds were killed and 14 people were injured after a severe storm rolling through Colorado produced softball-sized hail at the Cheyenne Mountain Zoo on Monday.
Interested in
Weather?
Add Weather as an interest to stay up to date on the latest Weather news, video, and analysis from ABC News.
The massive hailstones rained down on the Colorado Springs zoo's visitors and animal exhibits -- and sent crowds scattering for cover.
A duck and a vulture were killed by the hail, according to the zoo's Facebook page. Fourteen people were also injured in the storm, according to Colorado Springs ABC affiliate KRDO.
A 4-year-old muscovy duck named Daisy and a 13-year-old cape vulture named Motswari were killed.
One person at the zoo shared video on Instagram showing the hailstones falling as they hid in a restaurant for cover.
"Just an overwhelming feeling rushing through everyone's minds and hearts," the user wrote. "You can sense the tension in everyone. We made it to the pizza restaurant at the zoo just before the hail came. Food has stopped for safety reasons and everyone is just quiet and staring or videoing this storm."
The zoo announced on Twitter it will be closed on Tuesday for cleanup.
Following the hail storm, the Zoo will be closed tomorrow, Tuesday, August 7. We will reassess at that time before making any additional decisions regarding when we will re-open.

— CheyenneMountainZoo (@CheyenneMtnZoo) August 7, 2018
The storm damaged 400 cars in the parking lot as well, the zoo estimated. The same Instagram user shared that their car was totaled in the storm once they got back to the parking lot.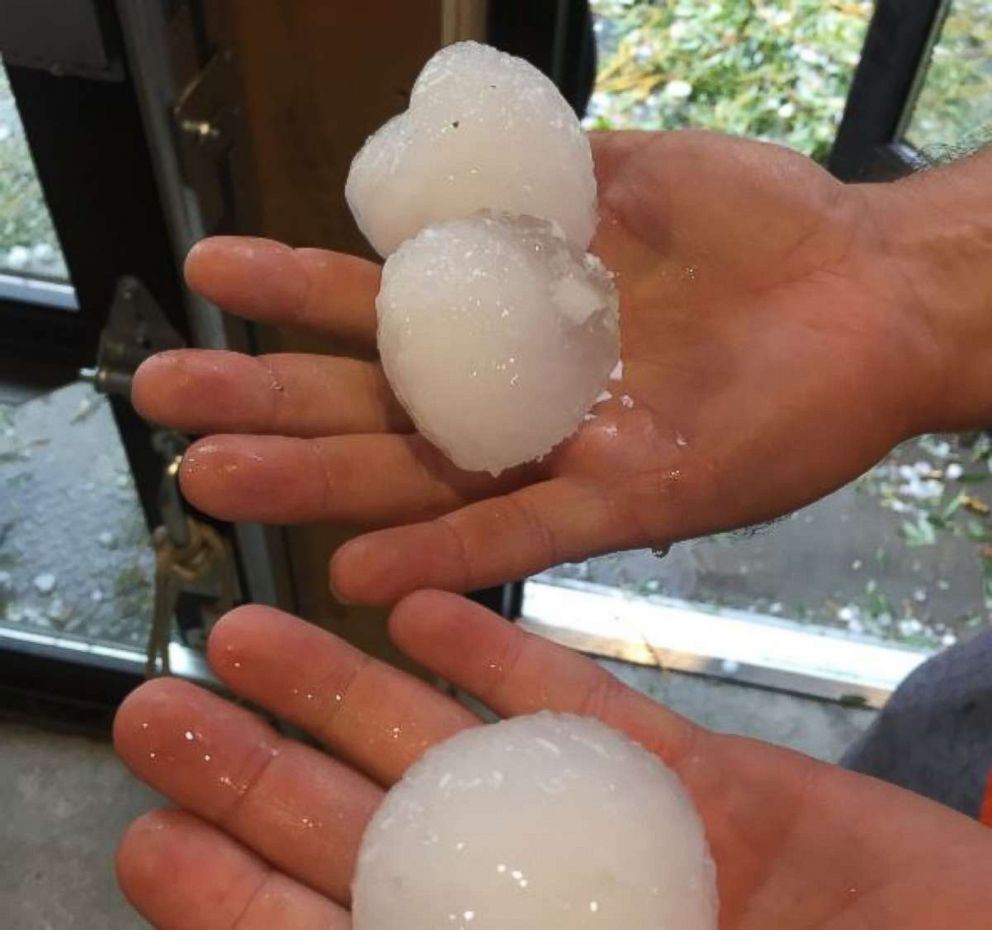 There were about 3,400 guests at the Cheyenne Mountain Zoo Monday afternoon.
"It was a hailstorm I've never seen before," Jenny Koch, the marketing director for Cheyenne Mountain Zoo, told KRDO.
In addition to the hail, rain was falling at a rate of just over 0.6 inches per hour at about 4 p.m. when the storm rolled through.