— -- On April 12, 2015, a man named Freddie Carlos Gray was being pursued by police officers on bicycles through the streets of Baltimore, Maryland, when Grey fled after seeing the officers, according to charging documents.
It precipitated a series of events that would lead to the death of Gray, the indictment of six police officers in connection with his death, and tensions flaring up in the city over police relations with the black community. All six officers have pleaded not guilty. One of those officers, William Porter, stood trial in December. And the evidence presented at trial detailed the events leading up to Gray's death.
After chasing Gray on bicycles, officers eventually arrested Gray on the 1700 block of Presbury Street, authorities said, noting that Gray stopped voluntarily and that officers didn't have to use force. He was arrested for possessing a switchblade, though prosecutors subsequently noted the blade was legal. A police van was requested to transport Gray to the police station. Gray asked for an inhaler, but his request was ignored.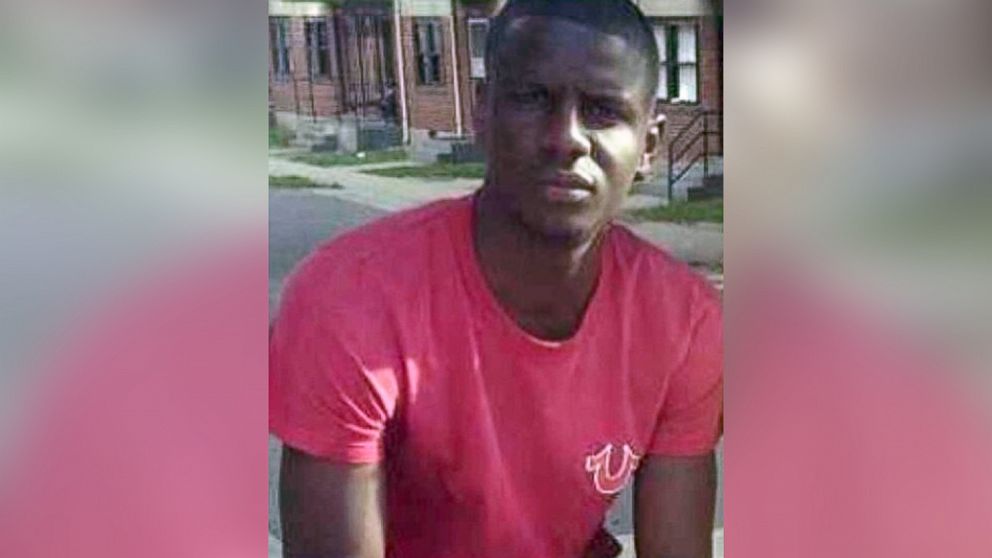 At 8:46 a.m., Gray was in the back of a police van in leg irons. The van was heading toward Central Booking.
The van made a few stops and at one point the driver of the van requested back up. The driver also made an unscheduled stop.
At 9:26 a.m., the city fire department was called in because of an "unconscious male" at the Western District police station.
By 10 a.m., Gray was in the hospital. Several days later, an attorney for the Gray family released a statement saying Gray's spine was 80 percent severed.
On the morning of April 19, 2015, Gray was declared dead.
A City in Protest
The arrest and subsequent death of Freddie Gray sparked civil unrest and protests -- shining a light on racial tensions and issues surrounding what critics said was the use of excessive force by police nationwide.
An autopsy conducted on the 25-year-old Gray concluded that his death was caused by a "high-energy" injury to his neck and spine that likely occurred while Gray was in the back of the police van because he didn't have a seat belt on, according to the autopsy. The medical examiner ruled Gray's death a homicide.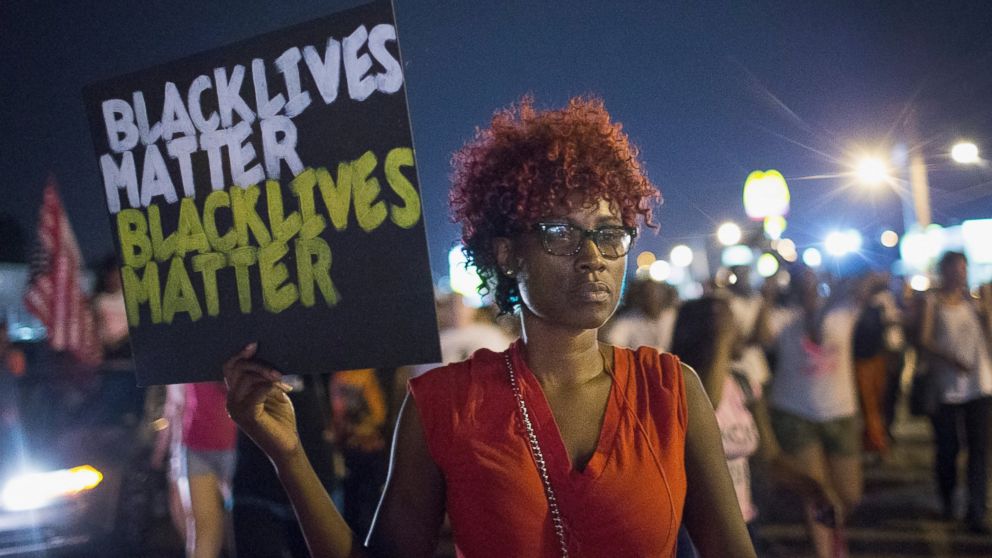 Gray's death has been a focal point of the Black Lives Matter movement. His death fueled the outrage in some communities still raw from the death of an unarmed teen named Michael Brown, who was shot and killed by a police officer the previous year in Ferguson, Missouri.
Protests in response to Gray's case began just a few days after his April 12 arrest and hospitalization. But after his death on April 19, the protests intensified. News reports from Baltimore showed images of police in riot gear, smashed windows, burning buildings and gusts of tear gas in the streets.
Gray's family denounced the violence. But through hashtags such as #BaltimoreRiots and #BaltimoreUprising on social media, the community expressed outrage, citing Gray's death as the latest example of police brutality and racism.
The Baltimore police union president amplified the outrage by comparing the Gray protests to a "lynch mob" because people were calling for the officers involved with Gray's arrest to be charged with a crime.
Baltimore Mayor Stephanie Rawlings-Blake announced a citywide curfew, hoping to quell the unrest. Maryland Gov. Larry Hogan declared a state of emergency and dispatched the National Guard to the city, which lasted well into May.
The Arrests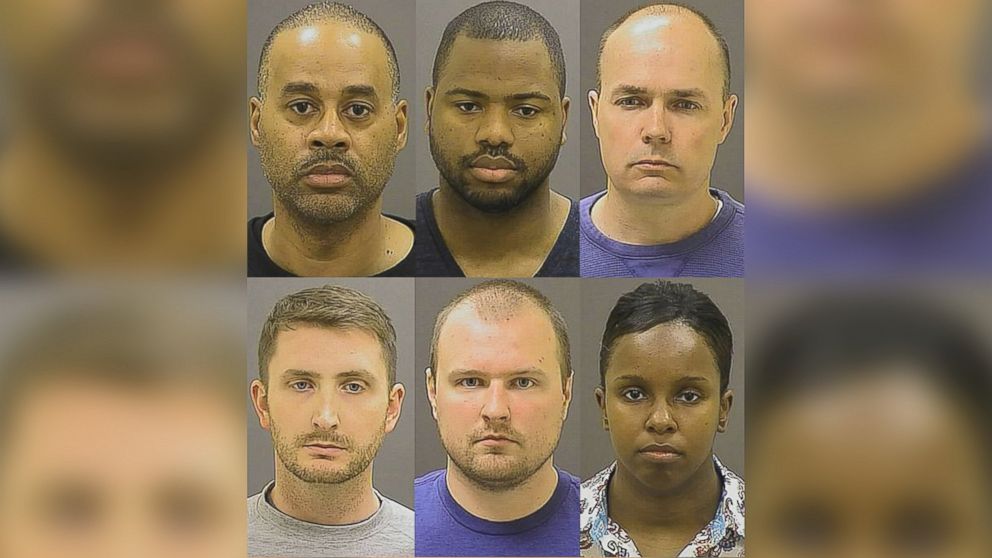 In May 2015, Maryland State's Attorney Marilyn Mosby announced that the six police officers linked to Gray's death would face charges ranging from assault to second-degree murder. Three of the six officers are African American.
The first officer to stand trial, William Porter, was charged with manslaughter for failing to buckle Gray into the back of the police van. His trial ended in a hung jury after three days of jury deliberations in December 2015. His retrial is scheduled for September 2016.
The other officers involved will head to court with dates set throughout 2016. Next up is Edward Nero, who's charged with misconduct, second-degree assault, and false imprisonment for arresting Gray without probable cause. His trial is slated to begin in May.
The most serious charge is against the driver of the police van, Caesar Goodson, Jr. He faces a second-degree murder charge and is expected to go on trial in June 2016.
One Year Later
One year after Gray's arrest and death, some critics say there is a lack of progress in improving the lives of Baltimore's African-American residents.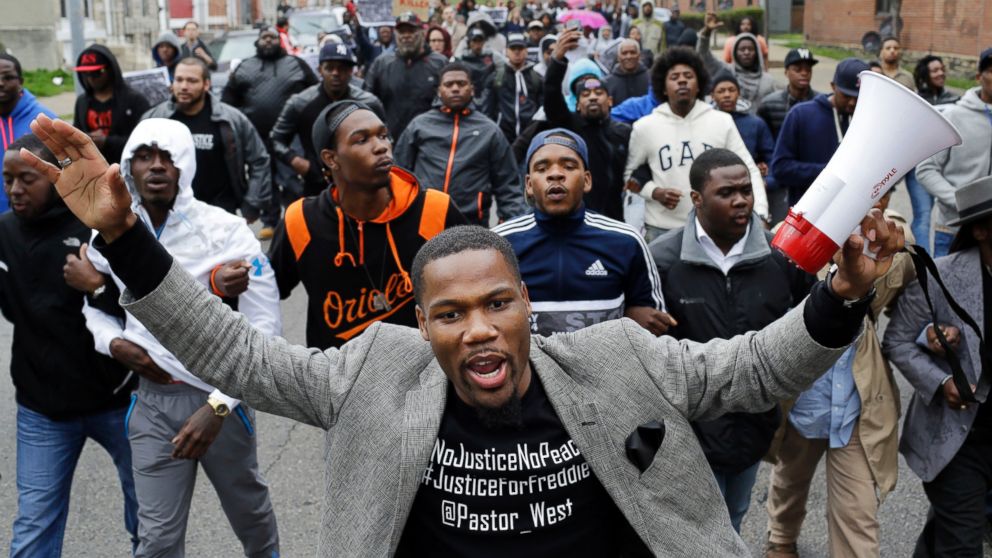 "It is amazing that we're coming up on a year and, regrettably, not much has changed," the Rev. Jamal H. Bryant wrote in an online post, according to the Baltimore Sun. "We're still looking at a whole lot of things that we believed would have been corrected by now. But because they have not [been], then we're going to have to take alternative measures."
Bryant, who leads a congregation of 12,000, said there is a lack of good jobs, a lack of housing, and high drug addiction rates that are plaguing the African-American community in Baltimore.
"Let's make a change," he wrote in the online post. "Let's change this city. Let's change the narrative. Let's change the generation."
ABC News' Geneva Sands contributed to this report.