— -- Gun reform organizations are reacting strongly against the Church Protection Act, a law Mississippi Gov. Phil Bryant signed today allowing guns in church.
The act allows some church members to undergo firearms training so they can provide armed security for their congregations and gives legal protections to those designated to carry guns into church buildings.
But what has anti-gun groups especially outraged is a provision of the act that will allow people to carry holstered guns without a permit, expanding legislation passed in 2015 that had "authorized Mississippians who are eligible to possess a firearm under state and federal law to carry a pistol or revolver without a license in purses, handbags, satchels, other similar bags or briefcases or fully enclosed cases," according to the National Rifle Association.
In a statement to ABC News, the Mississippi chapter of Moms Demand Action for Gun Sense in America called the law "extreme" and accused the governor of "dramatically expanding the right to carry" guns.
"Our Governor failed us today...." said volunteer chapter leader Shirley Hopkins Davis. "Dismantling the system that requires a permit to carry a concealed handgun in public flies in the face of public safety and common sense."
Davis said she fears Mississippi will "go back to the wild, wild West."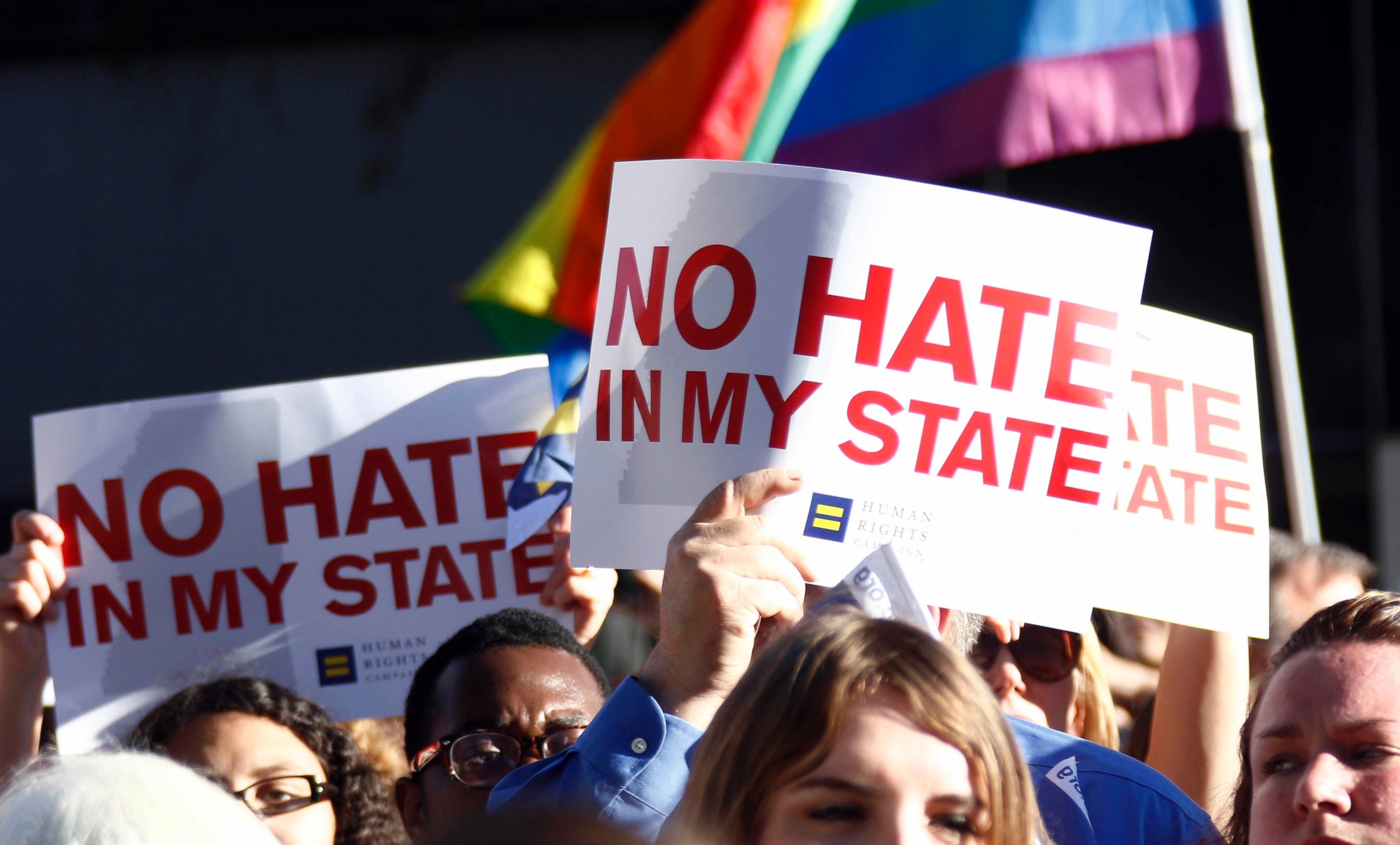 Everytown for Gun Safety said in a statement: "There's simply no good reason to pass a law that makes Mississippi less safe from the threat of gun violence."
Everytown Survivor Network member Arnita Spencer, whose 20-year-old son Lamar was shot and killed in Jackson in 1996, said there are some people who are in "no position to carry a concealed handgun" in public.
"Families like mine know all too well what can happen when a dangerous person has his hands on a loaded gun," Spencer said.
The law even drew opposition from a Mississippi police association. Ken Winter, executive director of the Mississippi Association of Chiefs of Police, told the Associated Press on April 1 that the provision lowering requirements to carry concealed guns would make it harder for law enforcement to stop people who appear to be engaged in wrongdoing. He also said the law could raise the "threat level" to officers.
The Church Protection Act was authored by Rep. Andy Gipson, also a baptist pastor, who said it was necessary following the nine church members who were killed during Bible study in Charleston, South Carolina, last June, the AP reported.
Georgia and North Dakota are the only two states that have laws prohibiting all guns from places of worship, said Taylor Maxwell, deputy press secretary of Everytown for Gun Safety.
Each state has varied stipulations for carrying guns in churches, including having a proper permit, church approval, congregational awareness and training, according to the National Conference of State Legislatures. An additional 20 states allow guns in churches because of "right to carry" laws, but do not have specific legislation that allows guns in churches.
The NRA called the Church Protection Act a "big win" for gun rights in Mississippi.
"Gov. Bryant stood strong for the Second Amendment by signing this significant bill, in spite of billionaire Michael Bloomberg's attempts to spread lies about it," said Chris W. Cox, executive director of the National Rifle Association's Institute for Legislative Action (NRA-ILA). "It's a great day for law-abiding gun owners in Mississippi. This will allow them to carry firearms for personal protection in the manner that best suits their needs."
Editor's note: This story has been updated to reflect only which states ban guns in churches.