— -- Police in Seattle and St. Paul, Minnesota, made arrests after fighting broke out during a series of marches across the U.S. on Saturday against Sharia, a strict form of Islamic law, that were confronted by counter-protests.
Police in Seattle used pepper spray and made several arrests for assault after a brief scuffle near the city's Occidental Square, according to ABC affiliate KOMO-TV.
"Neo-Nazi scum go home!" counter-protesters shouted at anti-Sharia demonstrators, leading to the brief scuffle.
Fights also broke out at demonstrations at the Minnesota State Capitol in St. Paul, and at least one arrest was made, according to the Star-Tribune, which reported that 100 people were gathered to listen to speeches against Sharia. Around 300 counter-protesters turned up, according to the paper.
Harsh words from anti-Sharia demonstrators led to pushing and shoving, the newspaper reports, and one counter-protester kicked an anti-Sharia demonstrator, which led to further fighting.
ACT for America activists say Islamic law is largely incompatible with American democracy and basic human rights, and they often warn of a surreptitious effort to replace U.S. law with Sharia. The organization, anchored in Washington, D.C., states on its website that it condemns bias against religious groups and is "proud to stand shoulder to shoulder with peaceful Western Muslims as well as peaceful Muslims worldwide."
"This is a march against Sharia law and for human rights," ACT for America says on its website. "Many aspects of Sharia law run contrary to basic human rights and are completely incompatible with our laws and our democratic values."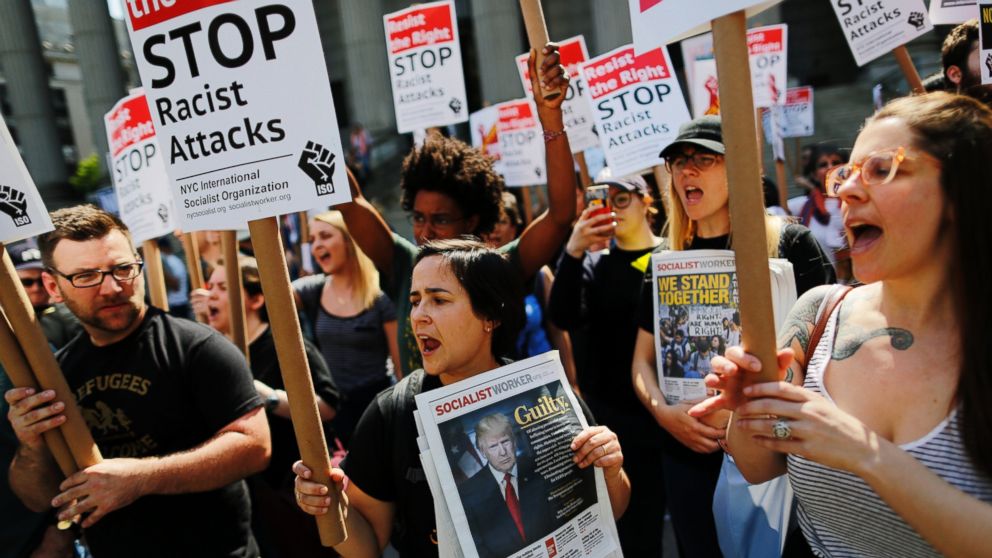 However, Muslims and their advocates say Sharia plays a role similar to Jewish law -- as a guide to religious life rooted in the Quran, the central religious text of Islam.
Liyakat Takim, a professor of Islamic studies at McMaster University in Hamilton, Ontario, said most Muslims don't want to replace U.S. law with Sharia, and that only "radical extremist groups" would.
Takim said Sharia offers guidelines or principles on how Muslims should live.
"In the public domain, Muslims are not required or expected to impose their laws on the country in which they live as the minority," Takim told The Associated Press, adding there has never been an understanding "that the same laws would be applicable at all times in all places."
"The Quran allows slavery, so does the Old Testament. That doesn't mean we allow it today, too," Takim said. "Laws are amenable to change."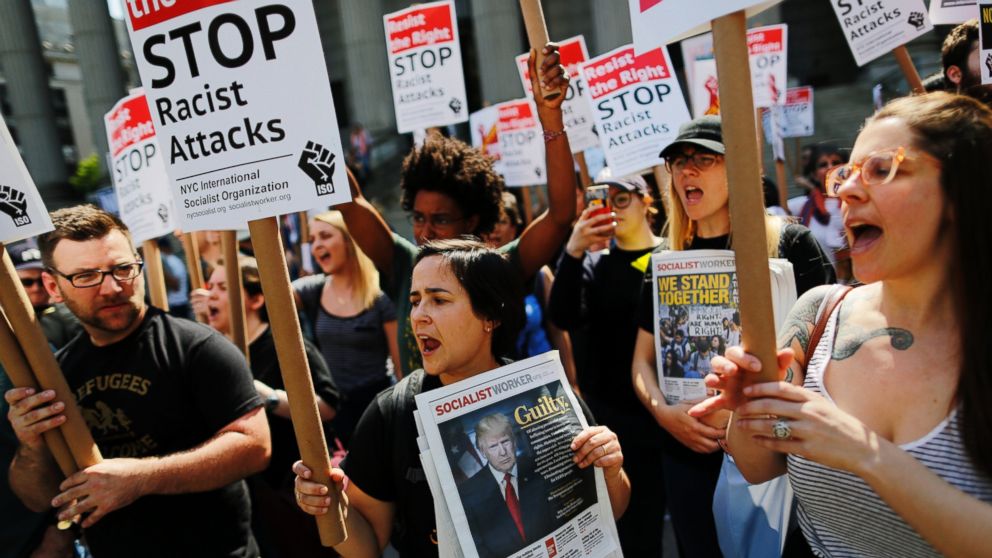 So far, there are anti-Sharia marches planned for 29 U.S. cities on Saturday, including Austin, Chicago, New York City and Boston, according to organizers. The marches are taking place as Muslims around the world observe the holy month of Ramadan.
Meanwhile, a number of counter-rallies have been scheduled in response to the "March Against Sharia."
"Our Muslim community is feeling a tremendous amount of stress and pressure," former Seattle Mayor Mike McGinn, who plans to attend a counter-rally on Saturday, told the AP. "It's important for local leaders to express solidarity and make clear we stand against bigotry, against racism and with our Muslim neighbors in the state and beyond."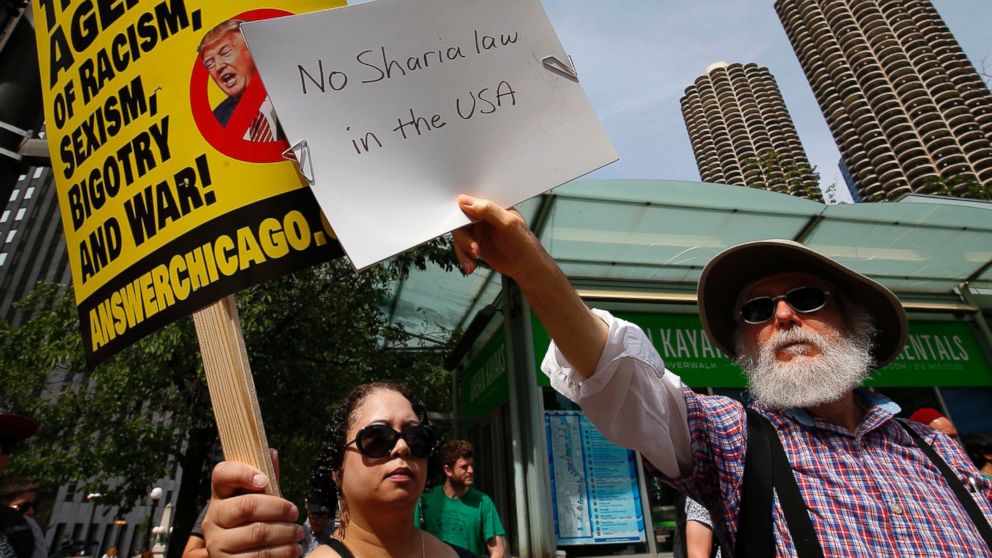 A coalition of 129 national and local organizations has also sent letters to 29 mayors in advance of the anti-Sharai marches scheduled in their cities, urging them to embrace "values of pluralism, diversity and liberty for all while firmly rejecting the forces of hate and bigotry that seek to divide us."
The undersigned organizations include Amnesty International, the Anti-Defamation League, the Council on American-Islamic Relations (CAIR), Muslim Advocates and the Southern Poverty Law Center (SPLC).
"The best way to respond to the promotion of hatred and bigotry is through education and outreach," said Corey Saylor of CAIR in Washington, D.C.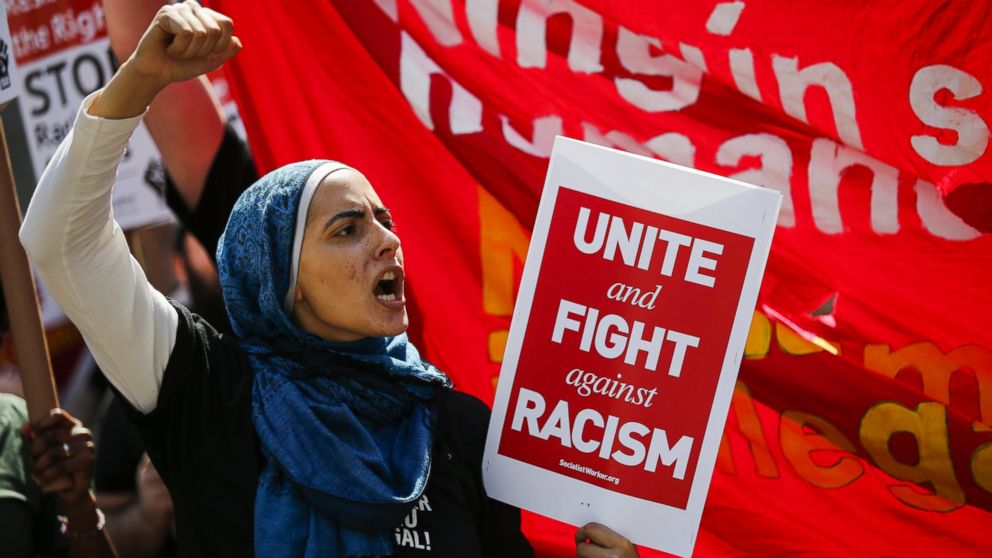 The SPLC, a civil rights organization based in Montgomery, Alabama, has long designated ACT for America a hate group and ACT's founder Brigitte Gabriel, a Lebanese immigrant, a member of the nation's "Anti-Muslim Inner Circle."
ABC News obtained a statement from an ACT for America spokesperson responding to the critics.
"Sharia is a rule of barbaric law masquerading in the name of religion. It is this we stand against, not peaceful Islam," the spokesperson said in the statement Saturday. "Our rallies are peaceful opportunities to allow our half million members to share their beliefs. We reject violence, and we reject prejudice."
The "March Against Sharia" rallies come amid a spike in reports of anti-Muslim incidents across the United States. CAIR recently released a report showing a 57 percent increase in anti-Muslim incidents in 2016 over the previous year.
The Associated Press contributed to this report.