Arkansas Governor Pardons His Son for 2003 Drug Conviction
Gov. Mike Beebe says his son asked for the pardon.
November 12, 2014, 10:30 PM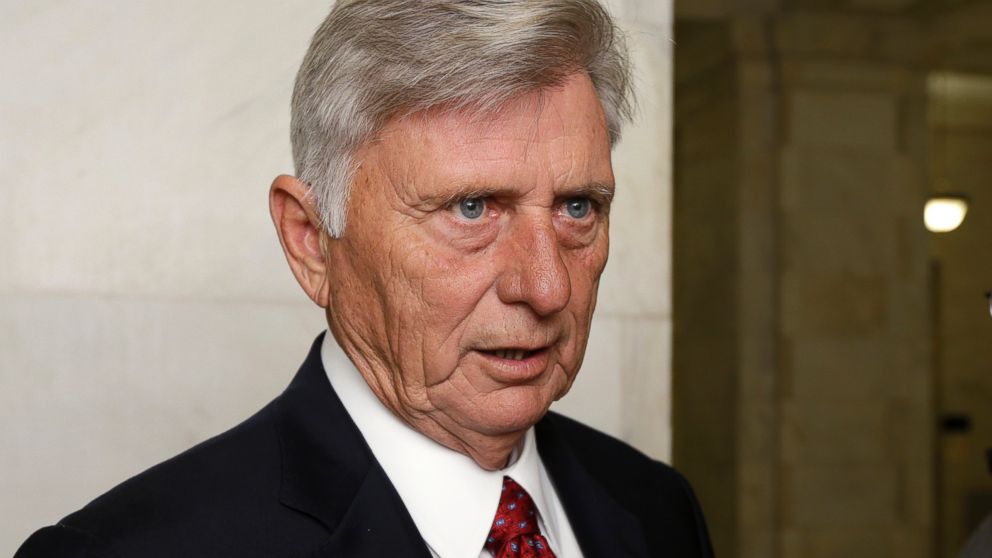 — -- Arkansas Gov. Mike Beebe says he will pardon his son for a felony crime dating back more than a decade.
The pardon stems from Kyle Beebe's 2003 conviction for possession of marijuana with intent to deliver, a class C felony. He was given three years supervised probation and fines at the time, when his father was serving as the state's attorney general, according to ABC affiliate KATV in Little Rock.
"Mr. Governor, I am asking for a second chance at life. I am asking for a second chance to be the man that I know that I can be," Kyle Beebe wrote in his pardon application to his father, the station reported.
The Democratic governor told the station: "I would have done it a long time ago if he'd have asked, but he took his sweet time about asking. He was embarrassed. He's still embarrassed and, frankly, I was embarrassed and his mother was embarrassed. All of the families that go through that. It's tough on the families, but hopefully the kids learn."
Beebe says his son, now 34, did some "stupid stuff" when he was younger. "Liked to have broken his mother's heart. His mother and I were stereotypical parents from the different end of the spectrum. She was the enabler that tried to fix everything. I was the nuclear bomb thrower that thought you ought to shoot him. Somewhere between those two extremes was probably the right thing to do," Beebe told KATV.
"Especially young people with drugs if they've straightened up, to get their life back on track and have a second chance, so this is no different. It's different because it's my son."
As part of his application for the pardon, Kyle Beebe wrote: "At the time of my arrest I was living in a fantasy world, not reality. I was young and dumb. At that time in my life I felt like I was missing something and I tried to fill that emptiness by selling drugs. I am asking for a second chance to be a better son to my parents and prove to them that I am the person they raised me to be."
The Arkansas Parole Board recommended Kyle Beebe for pardon Oct. 20, KATV reported.
A spokesman for the Arkansas Parole Board told KATV: "I can tell you that [Kyle] Beebe did not receive any special treatment by the board while his application was under consideration."
Beebe, who has pardoned about 700 people since he assumed office in 2007, announced last week his intent to grant pardons to 25 people who were convicted of various crimes.
Beebe's office said each of the 25 have completed all jail time, fulfilled all parole and probationary requirements and paid all fines related to their sentences.
The 25 included Anna Lee Clark of Searcy, who was convicted in Pulaski County in 2010 of negligent homicide, and Michael Jackson of Searcy, who was convicted in Faulkner County in 2008 of Internet stalking of a child. The governor's office says law enforcement or prosecutors have objected to both pardon requests.
The Associated Press contributed to this report.