— -- An undisclosed number of people are still occupying a wildlife refuge in Oregon after eight people were arrested and one was killed in connection to the situation yesterday.
An FBI official said the occupiers, whose group took control of the Malheur National Wildlife refuge earlier this month, have had "ample" opportunities to leave peacefully.
No one entered a plea in a court hearing Wednesday afternoon. While Ammon Bundy had his own lawyer, the others arrested were assigned public defenders.
After the hearing, Bundy asked remaining occupiers at the wildlife refuge through his lawyer to stand down and go home.
"It is the actions and choices of the armed occupiers of the refuge that has led us to where we are today," FBI special agent in charge Greg Bretzing said earlier Wednesday at a press conference. "Actions are not without consequences."
Bretzing noted that the investigation is ongoing and would not provide details about yesterday's confrontation. He said the FBI and law enforcement partners "took the first steps to end this occupation."
Harney County Sheriff Dave Ward said the occupation has "been tearing our community apart."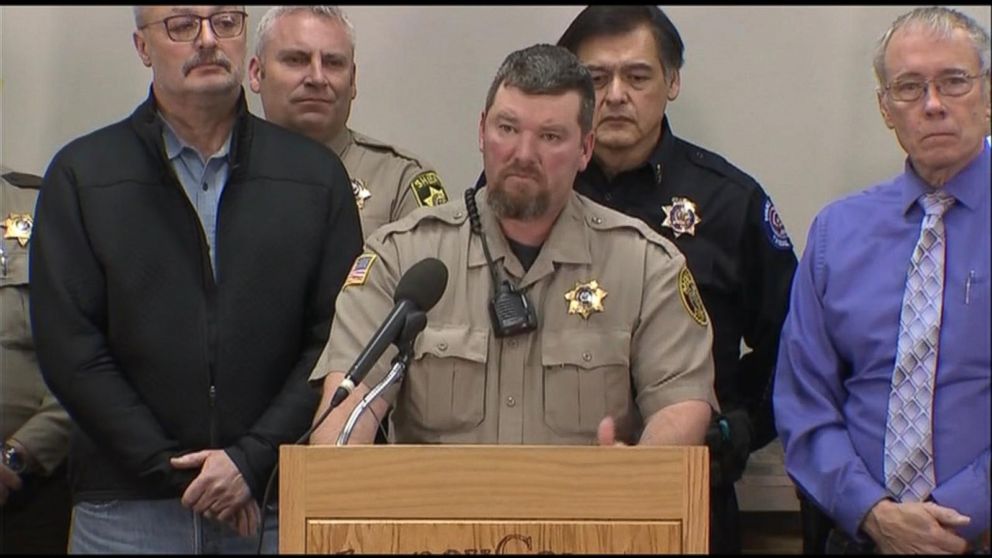 "I'm disappointed that a traffic stop yesterday that was supposed to bring peaceful resolution to this ended badly," Ward said.
"There doesn't have to be bloodshed in our community," he said.
Police said eight individuals are in custody -- seven in Oregon and one in Arizona.
Officials have not released the name of the man killed yesterday in the standoff but family members of Robert "LaVoy" Finicum, the militant group's spokesperson, said he was killed.
A detention hearing that will determine whether the government can continue to detain those arrested will be held Friday.