— -- The historic announcement this week that two soldiers will be the first females to graduate from the U.S. Army's elite Ranger school has been overwhelmingly met with support and positivity.
For those expressing doubt or, at worst, sexism over the announcement, the Army seems to have one response: Not on our turf.
When the official U.S. Army Fort Benning Facebook page posted the announcement, hundreds of the more than quarter-million followers of the page flocked to post their support.
One employee of the base, however, has been tasked with responding to Internet trolls and anyone else expressing doubt over the legitimacy of the female Rangers' accomplishments.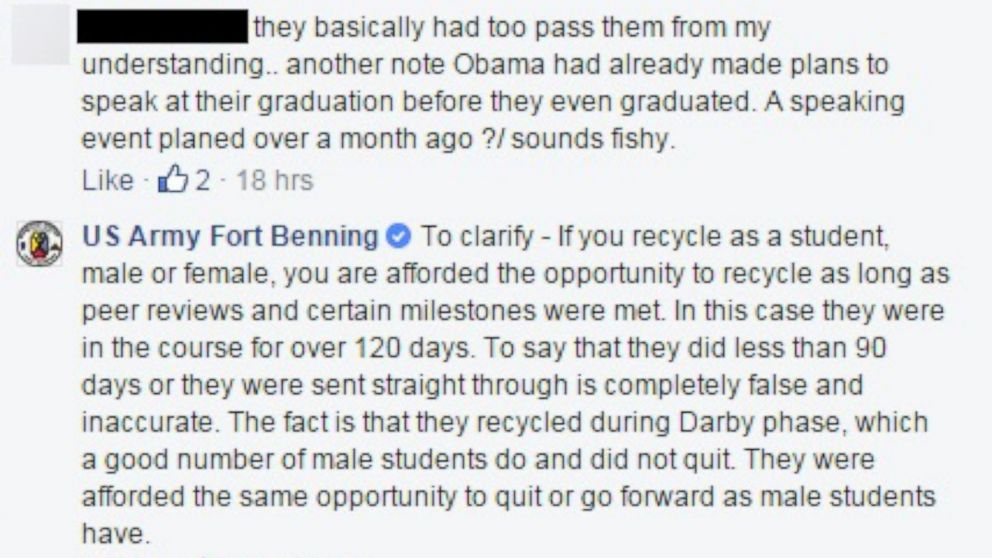 Multiple screenshots of the Facebook page show some of the responses. The employee, who the base has chosen not to identify, then posted a longer statement after many of the commenters appeared to go back and delete their own comments.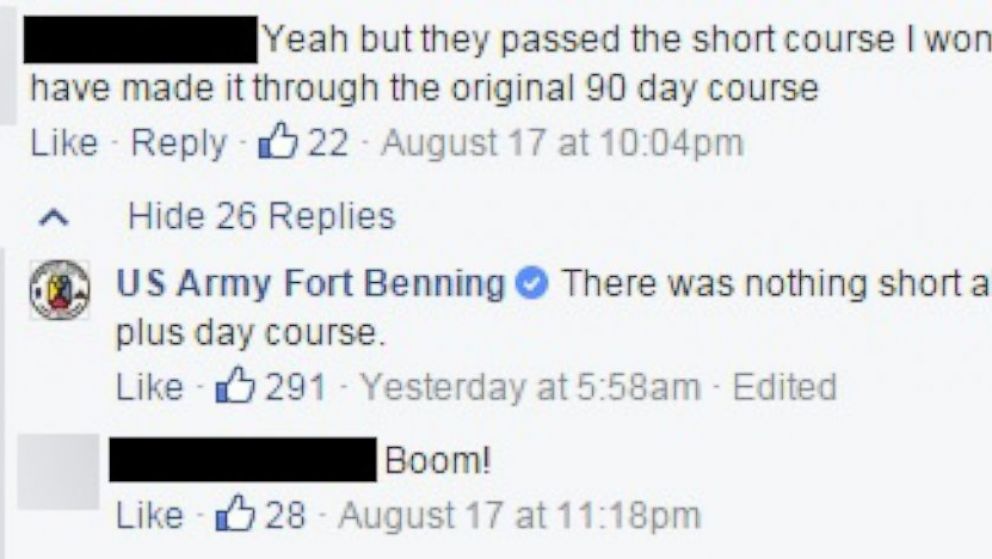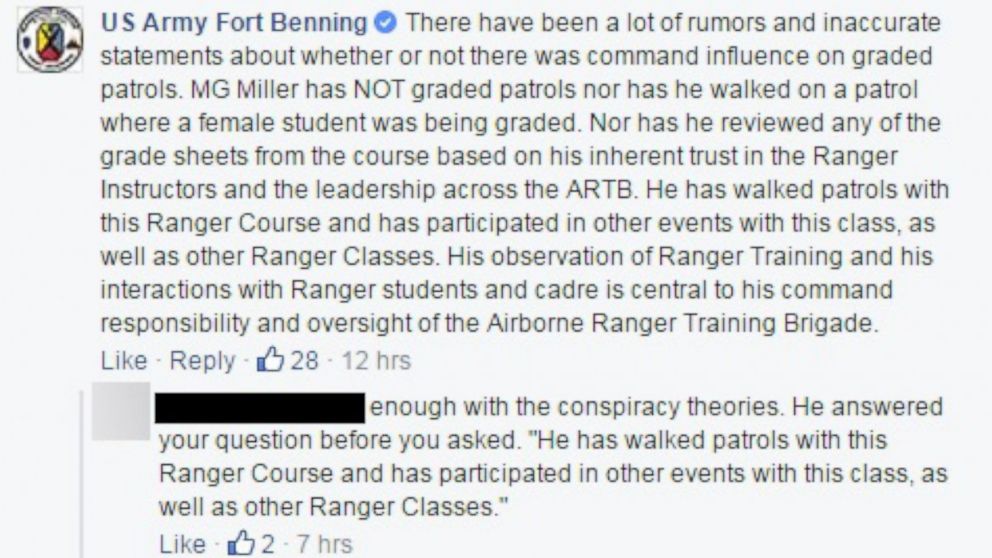 The base's public affairs officer, Bob Purtiman, stood by the employee, proudly confirming in a phone interview with ABC News that "it's one of our guys."
"With something this big, this big of news, it's very important to put the correct record out there," Purtiman said. "In this day and age, when information is instant, we take our responsibility very seriously to ensure everyone understands what all of these soldiers went through."
On Friday, 1st Lt. Kristen Griest and Capt. Shaye Haver will both graduate at Ft. Benning in Georgia, alongside 94 men who also completed the notoriously grueling course.