— -- A convicted felon was arrested in connection with the "unspeakable" murder of 9-year-old Tyshawn Lee in Chicago, police announced Friday -- one of "at least three" suspects allegedly involved in the case, Chicago Police Superintendent Garry McCarthy said Friday.
The suspect, Corey Morgan, 27, of Lansing, Illinois, was charged with first-degree murder in the "execution" of Tyshawn, who police said was lured to an alley and shot several times in the upper body, including the head and the chest, on Nov. 2.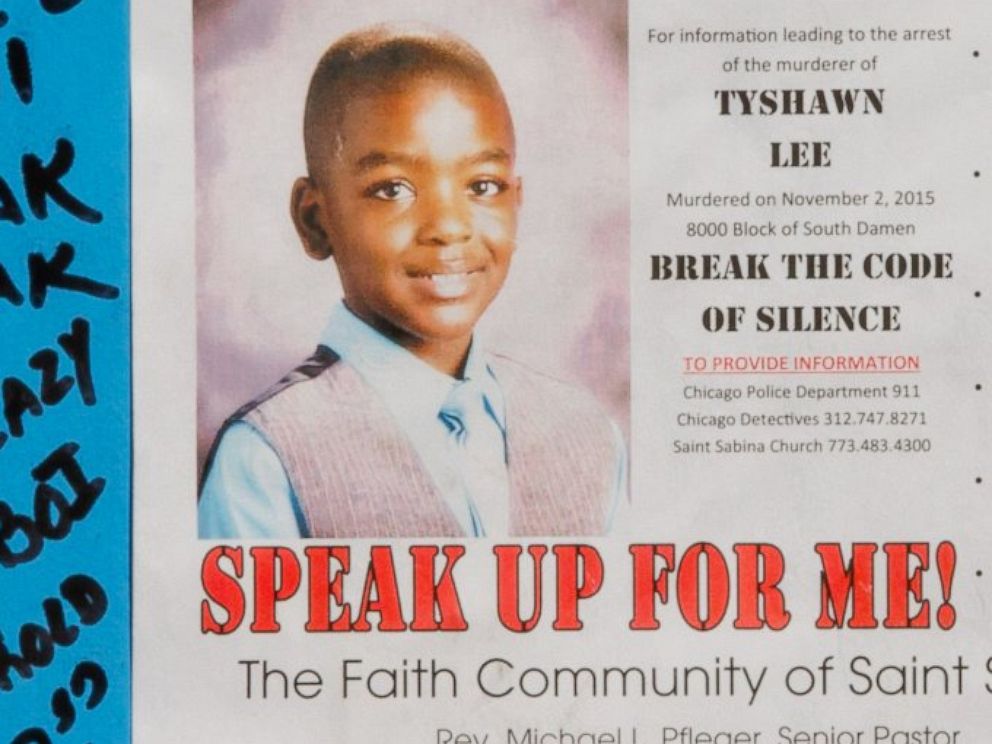 This is not Morgan's first encounter with police -- he is a convicted felon and registered gang member, McCarthy said. Just a few weeks ago, police said they picked him with a firearm, in violation of bail bond.
The status of the case was not clear.
McCarthy described Morgan as an individual with "extensive violent criminal history who likely shouldn't have been on the streets."
Of the other two suspects, one -- of whom police won't release information -- is in custody on a gun charge unrelated to Tyshawn's killing and is expected to be charged with first-degree murder. The suspect has not yet been formally charged.
An arrest warrant on first-degree murder charges was also issued for the third suspect, who police Friday identified as 22-year-old Kevin Edwards.
A police spokeswoman said police are not aware if the suspects have any legal representation.
One of the suspects was a driver, another was the triggerman, but it was not clear which of the suspects was allegedly responsible for which role.
Police said identifying the suspects was possible because of community intelligence and detective work.
"There was a lot of fear," he said, praising the community for coming forward with information.