— -- Three people have been arrested in connection with the large fire that collapsed a portion of an Atlanta highway Thursday, according to fire officials.
The suspects were identified as Basil Eleby, Sophia Broner and Barry Thomas, Georgia Deputy Insurance Commissioner Jay Florence to ABC News. Eleby faces a charge of criminal damage to property, while Broner and Thomas each were charged with criminal trespass. They have not yet entered pleas.
According to Georgia Deputy Insurance Commissioner Jay Florence, the fire was lit using materials that were on site. The Atlanta Fire Department said Eleby is the suspect "we are holding responsible for the fire," according to Sgt. Cortez Stafford, and the department believes the fire was set maliciously.
Eleby remains in custody and additional charges may be pending, according to the fire department. It was not clear if the other two suspects remained in custody. Police records show Eleby has 20 arrests dating back to 2000, mostly for possessing and selling drugs and assault.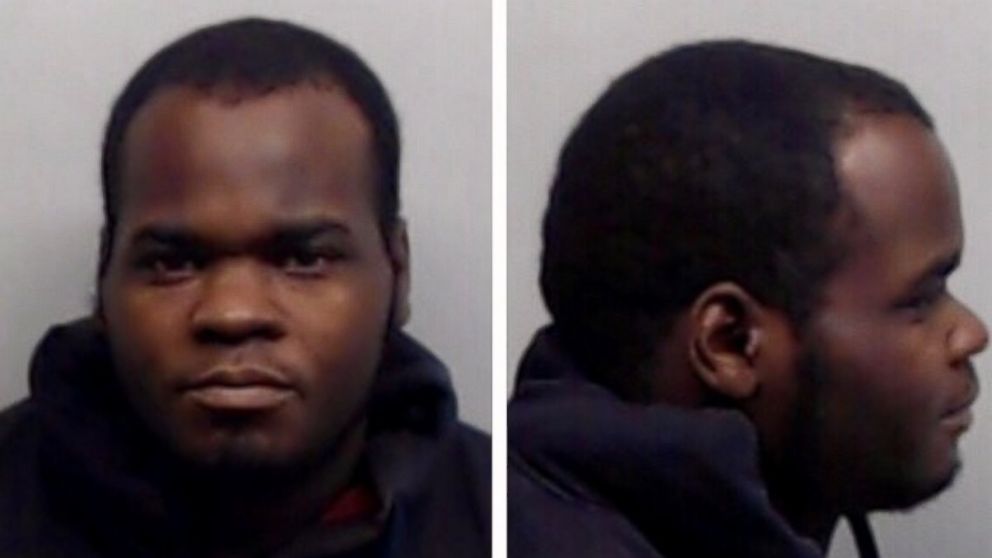 Two of the suspects were interviewed, leading to the arrest of the third, Florence said.
Atlanta residents may face a travel nightmare after a massive fire caused an overpass on Interstate 85 in the city to collapse, shuttering the major thoroughfare.
No injuries were reported and no cars were on the highway bridge when it fell during Thursday afternoon's rush hour, Atlanta Fire Department spokesman Sgt. Cortez Stafford said, according to The Associated Press. Fire officials said this afternoon that firefighters at the scene saved lives by recognizing cracks in the concrete and calling for an evacuation.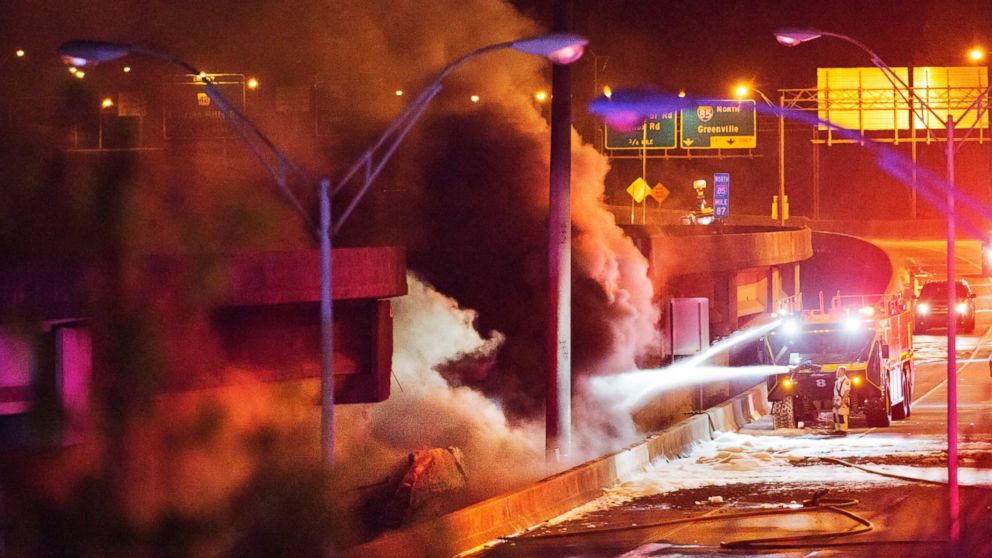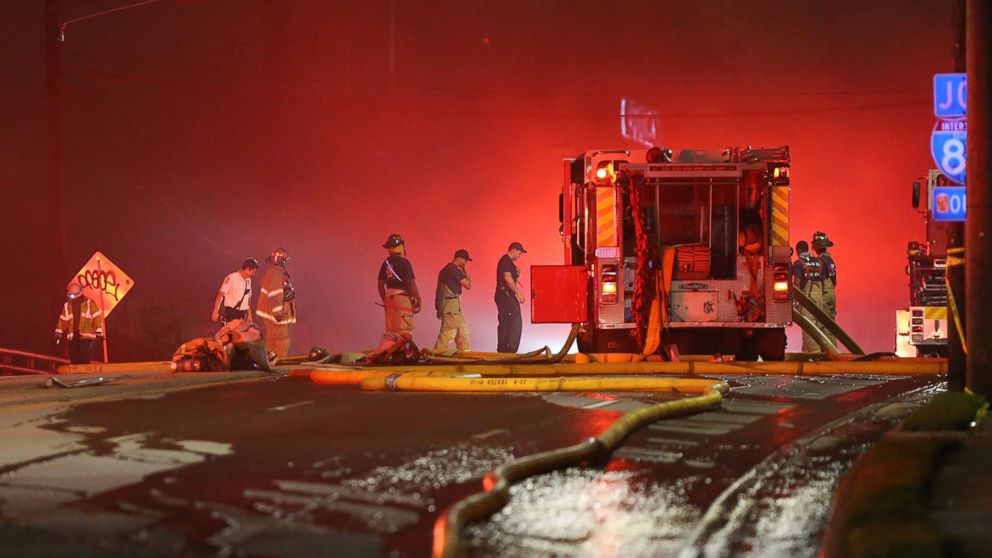 The cause of the fire remains under investigation.
Georgia Transportation Commissioner Russell McMurry said the fire started in an area used "as a storage location for construction materials, equipment and supplies. The site was a secured area containing materials such as PVC piping, which is a stable, noncombustible material."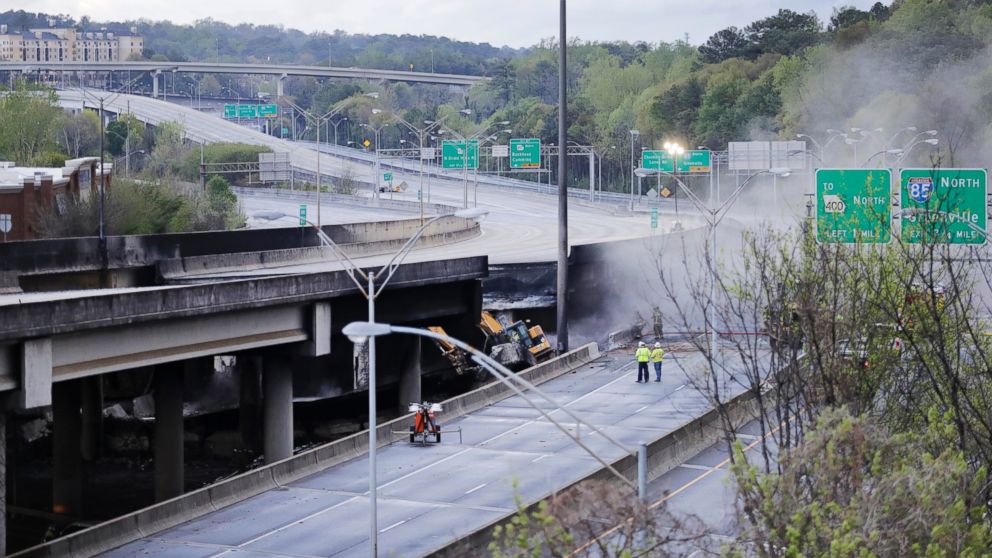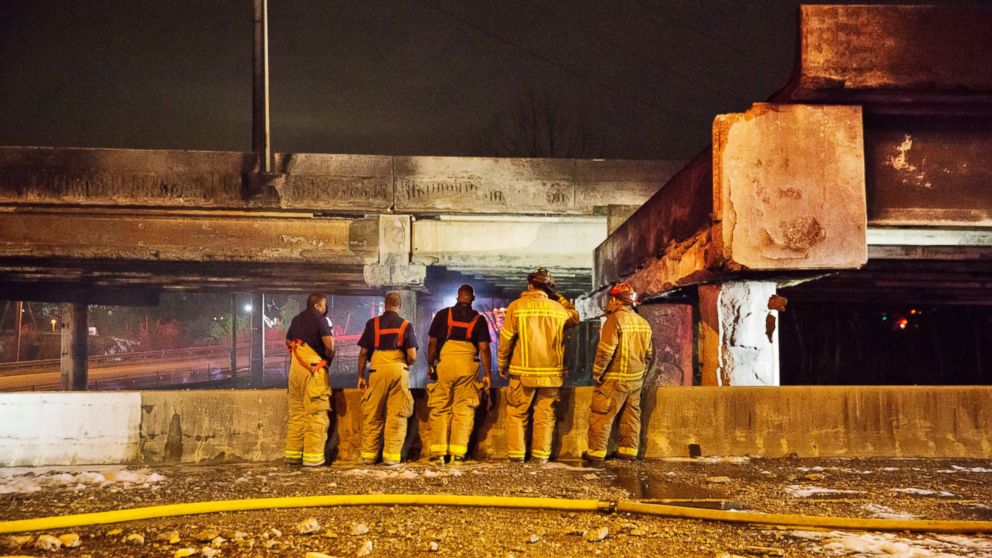 Interstate 85 is a major thruway in the Atlanta metropolitan area, carrying 400,000 cars a day, according to the Department of Transportation. The highway's closure is expected to cause major headaches in this heavily car-dependent city.
Officials are still determining the extent of damage and said there is no set timeline for the repairs. McMurry said it will take "at least several months" to rebuild.
He said about 350 feet of the northbound road as well as 350 feet of the southbound road will have to be totally removed and replaced.
"That is no small feat, but we're up to the challenge," McMurry said at a news conference this afternoon.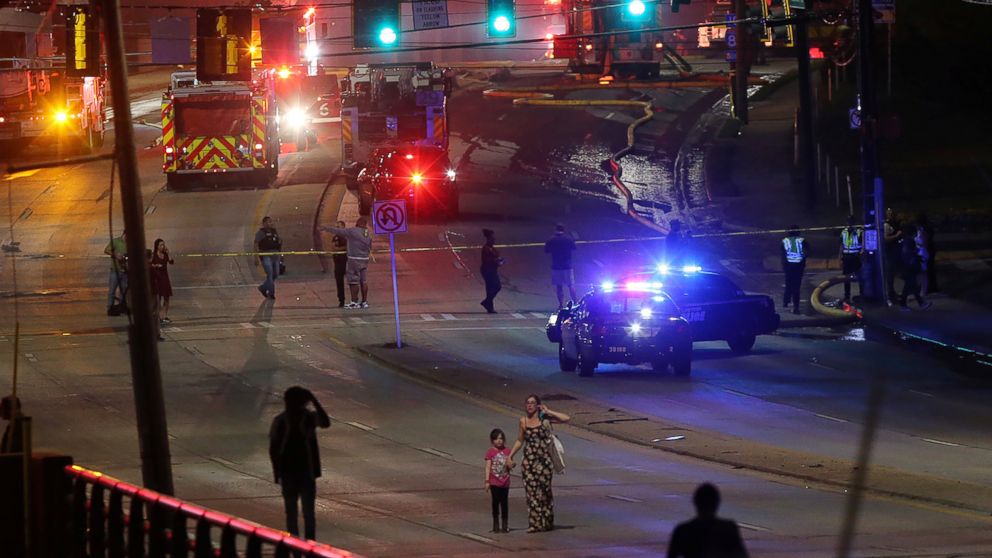 The transportation crisis comes at a terrible time, said Col. Mark W. McDonough of Georgia's Department of Public Safety, with travel expected to be high during spring break and with the Atlanta Braves' home exhibition game today against the New York Yankees.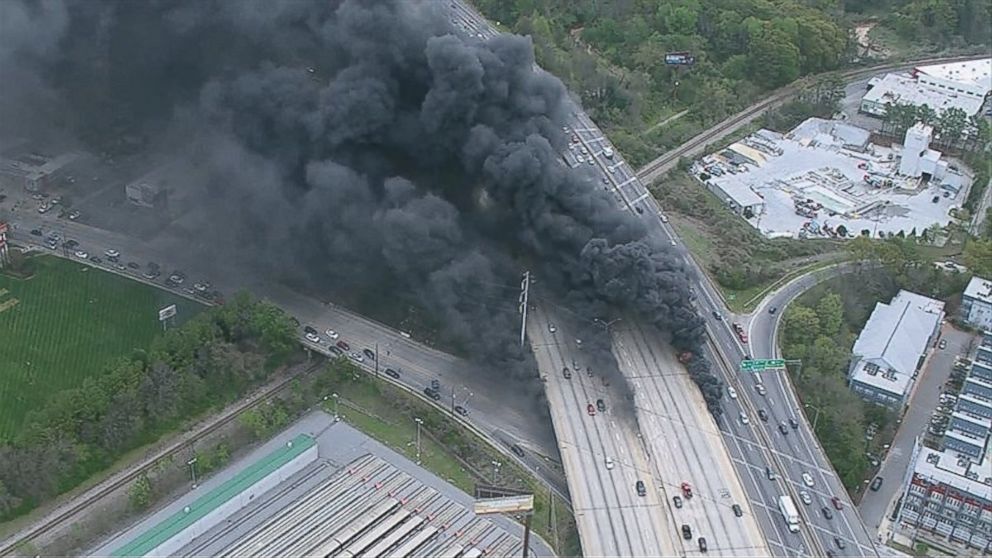 Georgia Gov. Nathan Deal has declared a state of emergency.
The Federal Highway Administration today awarded $10 million in "quick release" funding to initiate the most critical repairs in the next few weeks.
The "funds are considered a down payment on the costs of short-term repairs now, which can make long-term repair work possible in the weeks ahead," the Department of Transportation said in a statement.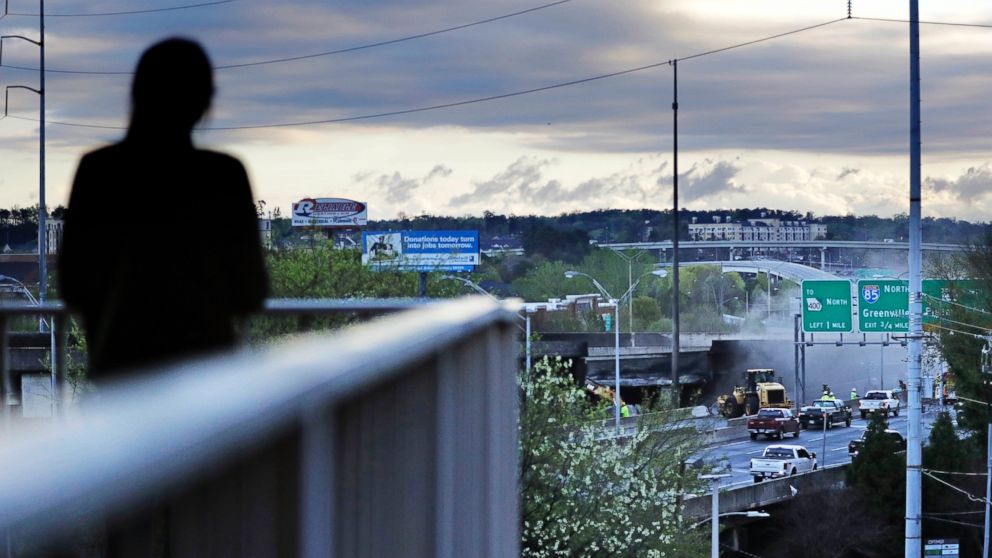 One driver described her commute today as "horrible."
"It took me two hours to get out here this morning and then I had to come back out to take a friend to work," she told ABC News. "But that's life. What else can we do?"
Another driver, Laura, told ABC News, "You have to make the best of it. If you get upset about it, it's just going to make your drive worse."
"You can't change the situation," she added, "so just try to be polite to whoever is trying to get in and out and it'll make your drive home a whole lot easier."
Drivers are encouraged to shorten their trips and carpool with others, and Atlanta's public transportation system is stepping up rail and bus service, McMurry said.
"We ask for your continued patience as we gather more information and details on the required repairs and reconstruction activities needed to bring this roadway back to operational levels," McMurry said.
ABC News' Janice McDonald and Dominick Proto and The Associated Press contributed to this report.