UPDATE: Since our report first aired, Christopher Heben, who had previously told police and ABC News he was shot in an Ohio parking lot in March 2014 as part of a random attack, turned himself in to police on Sept. 4, 2014, on two misdemeanor charges of providing falsified information about the incident and obstructing the investigation, according to court documents. At the time the incident occurred, police verified Heben's story to ABC News, but months later, after viewing the surveillance tapes in the parking lot, they became suspicious of his story.
Christopher Heben, a former United States Navy SEAL, never thought that a simple trip to the grocery store would end with a gunshot to his stomach.
Heben said he was walking into a Bath Township, Ohio, grocery store on April 1, when a man and his two companions almost backed their car into him while leaving a parking space. The driver began cursing at him.
"If I had been on my cell phone, not paying attention to what I was doing, I would've been underneath that car," Heben, 44, told ABC News. "I push myself off the rear corner of the car … and this guy's next to me with his window rolled down. So we exchange words. You know, a lot of expletives going back and forth."
Dismissing the confrontation, Heben said he continued into the store only to realize he forgot his wallet. When he returned to the parking lot, Heben said he saw the same man he had argued with sitting in his car waiting for him.
"[He's] basically telling me that, you know, I've got a big mouth, I need to learn some respect," Heben said.
The driver shot Heben through the closed car door, he said, hitting him in the left lower abdomen before speeding away with his two companions.
"I didn't know I had been shot," he said. "I just knew that something hit me in that area. It literally doubled me over."
Heben said his instincts from serving in the military kicked in, and he quickly got into his own vehicle and chased after the alleged shooter's car.
"And probably about, a minute into that chase … my stomach was just on fire," Heben said. "And then I see my skin, and I've got a pretty significant-sized hole in my lower stomach."
Heben decided then to seek help and stopped pursuing the alleged attackers.
"They went right, I went left, and drove to a fire station, police station that I knew was close by," he said.
Heben reported the incident to the police and was taken to the hospital, but no suspects have been identified in his case.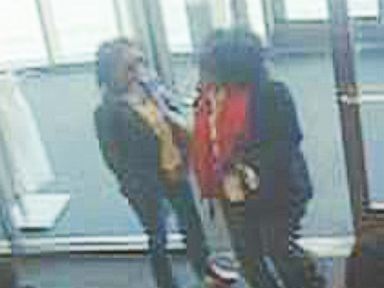 Psychotherapist Dr. Robi Ludwig believes the close quarters of parking lots and the frustrations of trying to enter or leave them can heighten the possibility of negative situations.
"People are more frazzled or irritable in these situations, so parking lot rage could be a variant of road rage," Ludwig told ABC News. "People can be feeling territorial over space, and there is kind of a self-centered mode some can enter, making them feel like their actions don't have consequences. People feel anonymous in parking lots. You may feel more impulsive if you feel like nobody will catch you misbehaving, and of course that's never true."
In another vicious parking lot attack in March, Tonya Knight-Joseph, 42, said a woman bit a part of her right index finger with so much force the tip was nearly severed.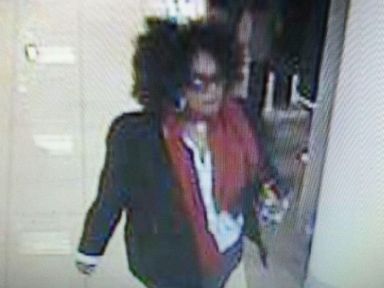 "It was an attack," Knight-Joseph told ABC News. "I was attacked."
Knight-Joseph said she was circling the "jam-packed" parking lot at New Jersey's Cherry Hill Mall, searching for a space to park her car. After spotting an opening, she pulled past an idle vehicle she didn't think wanted the space, and switched off her ignition. A heavy-set, tall African-American woman with large curly hair then approached her, Knight-Joseph said, and the woman's companions soon followed.
"She was yelling and screaming," Knight-Joseph said. "She smacked me in my face. A fight ensued … So I'm trying to back away from the situation. And somehow, my finger ends up in her mouth … And they said, 'well that's what you get for taking the parking spot.'"
Knight-Joseph said the tip of her finger was left hanging from the rest of the digit, attached only by a piece of skin. Doctors were able to reattach the severed portion of her finger, but the injury was so severe she says she hasn't been able to return to work in customer service, where she spends much of the day typing.
Doctors may have to operate on Knight-Joseph if part of her bone does not soon fuse together again. The surgery, she said, may require her finger to be re-broken, a pin placed inside it, and set again with a cast.
The identities of her alleged attackers are still unknown. Knight-Joseph tried to follow them through Cherry Hill Mall while on the phone with 911, but was unable to keep up with them in time for police to apprehend them. Knight-Joseph says police and an ambulance arrived before mall security.
"There was no security to be found," she said.
According to Tom Ciccone, a former mall security expert, 80 percent of mall security resources are inside a mall, but 80 percent of mall crime happens in the parking lot. Because of this, he says parking lots can become a hotbed for violence.
"Far too many times there isn't anyone to intervene," Ciccone told ABC News. "[The mall is] protecting their assets inside, but the real assets are the customers, the employees. The assets when you are in the parking lot are still [the mall's] responsibility."
The Cherry Hill Police Department has asked that anyone who can identify Knight-Joseph's attackers or witnessed the incident call (856)-488-7828.
Bath Township Police describe the man who shot Heben as a young African-American, with two other African-American male passengers. They were driving in a gray sports car with a spoiler on the trunk, dark tinted side and back windows, and black wheel rims. They also ask that anyone who can identify Heben's attacker or witnessed the incident call (330)-666-3736.