Audio recording emerges of 'orchestra' of crying children in migrant detention center
On the recording, young children can be heard crying "Mami" and "Papa."
Young migrant children, fighting through tears, can be heard crying "Mami" and "Papa" in an eight-minute audio clip first obtained by ProPublica.
The children are believed to be between 4 and 10 years of age, and they're crying because their parents have been detained elsewhere after crossing the U.S.-Mexico border, according to an activist who provided the recording.
"Well, we have an orchestra here -- what's missing is a conductor," said a male voice on the recording, someone believed to be a U.S. Border Patrol agent.
One of the children heard on the recording is a 6-year-old girl from El Salvador begging a consulate official to let her call her aunt. She repeats the digits and announces, through tears: "My mommy says that I'll go with my aunt, and that she'll come to pick me up there as quickly as possible."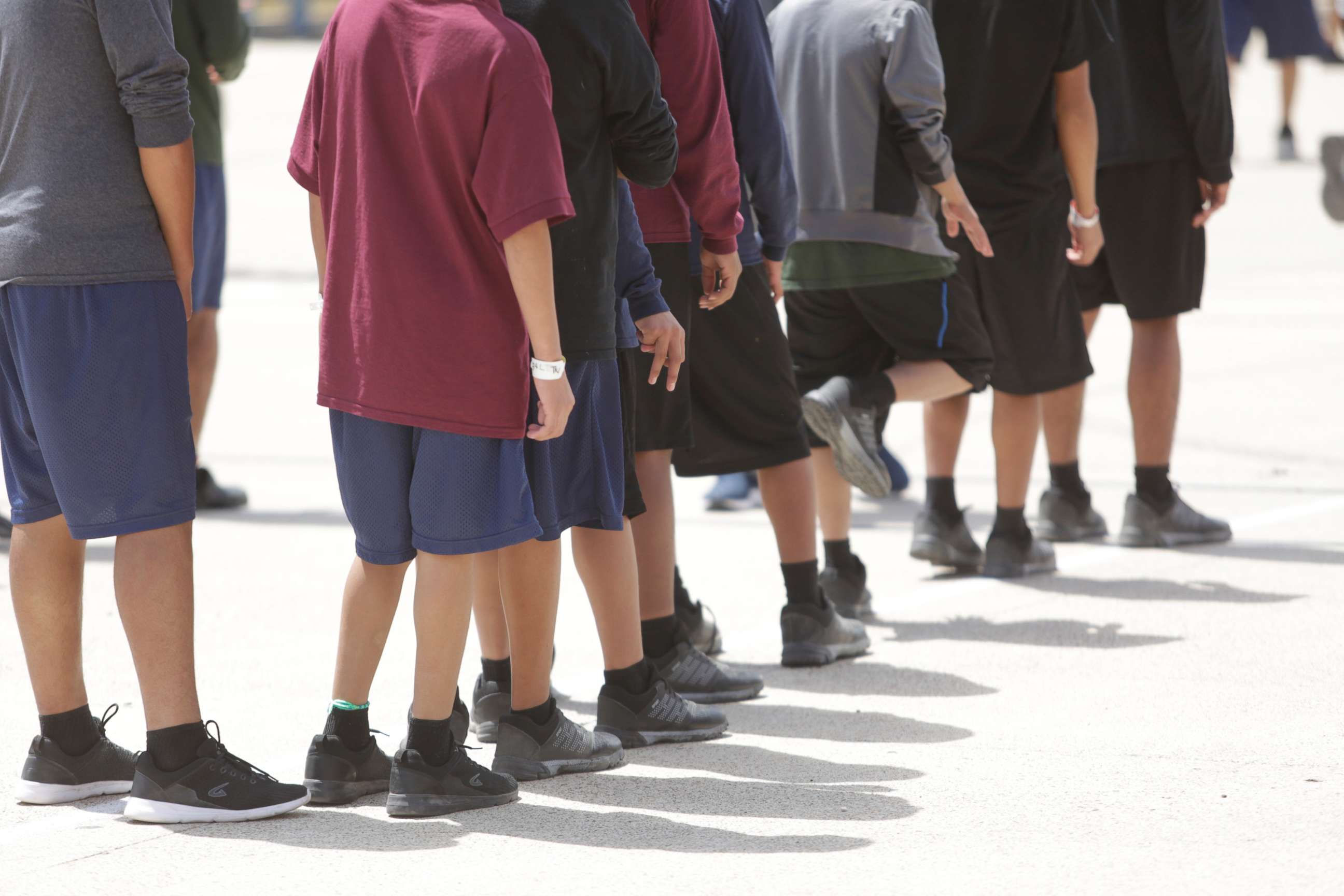 ProPublica caught up with the U.S.-based aunt -- herself seeking asylum in the country -- who confirmed that the little girl's family paid $7,000 to a guide to smuggle them into Mexico and then the U.S.
The call she received from her niece rendered her powerless, she told ProPublica.
"Imagine getting a call from your 6-year-old niece," she said. "She's crying and begging me to go get her. She says, 'I promise I'll behave, but please get me out of here. I'm all alone.'"
ProPublica reported that the girl and the rest of the wailing children heard on the audio hadn't been at the facility a full 24 hours "so their distress at having been separated from their parents was still raw." And while some officials were doling out snacks, the outlet claimed that many children "were inconsolable."
The recording was captured last week and given to Jennifer Harbury, a civil rights attorney who confirmed its authenticity to ABC News. She told ProPublica the person who made the recording was a client of hers who asked to remain anonymous because that person feared retribution. That person "heard the children's weeping and crying, and was devastated by it."
Harbury told ABC News' Marcus Moore on Monday when she first heard the recording, "I was horrified. My first reaction is to start crying. And my second reaction is to think, this is obscene what we are doing to people."
She added, "You cannot listen to that tape without understanding how totally devastating it is and traumatic and harmful it is to those children. I've said it before and I will say it again, it is child abuse -- not physical, it's psychological. But it is child abuse."
Government statistics indicate that, so far, nearly 2,000 children were separated from their families over a six-week period in April and May.
Melania Trump's spokeswoman issued a statement after several days of images of crying children appearing on television and online saying that the first lady "hates to see children separated from their families," and the president said on Friday: "I hate the children being taken away" before blaming those actions on Democrats and "their law."
There is no such law.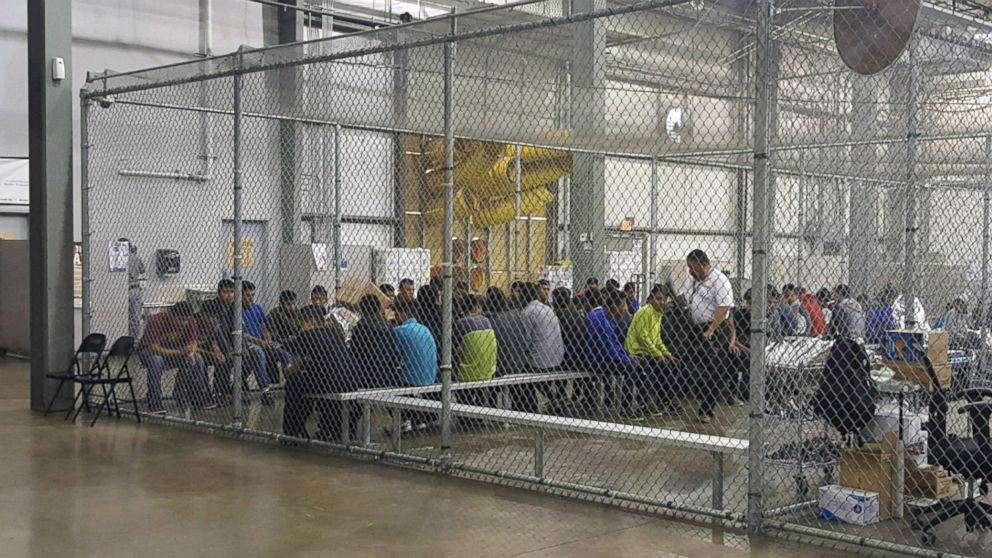 "To a select few in the media, Congress and the advocacy community, I'd like to start with a message for you: This department will no longer stand by and watch you attack law enforcement for enforcing the laws passed by Congress," Homeland Security Secretary Kirstjen Nielsen said on Monday at the National Sheriffs' Association in New Orleans. "We will not apologize for the job we do, for the job law enforcement does and for the job the American people expect us to do."
Those comments came a day after she said on Twitter: "We do not have a policy of separating families at the border. Period."
Attorney General Jeff Sessions has justified the fracturing of families by quoting The Bible.
"I would cite you to the Apostle Paul and his clear and wise command in Romans 13, 'To obey the laws of the government because God has ordained them for His purposes,'" he said last week.
White House press secretary Sarah Huckabee Sanders didn't directly defend Sessions' quoting of the Bible, but suggested it's religiously prudent to enforce the law.
"I can say that it is very biblical to enforce the law. That is actually repeated a number of times throughout the Bible," Sanders said. "It's a moral policy to follow and enforce the law."
The president on Monday took a hardline on the border crisis during an announcement of a Space Force.
"The United States," he said, "will not be a migrant camp and it will not be a refugee holding facility."