— -- An Aurora theater shooting victim limped to the witness stand this morning during the third day in trial of the man accused of committing one of the worst mass shootings in U.S. history.
Josh Nowlan uses a cane because he was severely wounded in the left calf during the ill-fated premiere of "The Dark Knight Rises" almost three years ago in Aurora, Colorado. He was also shot in the right arm and uses his left arm to hold himself steady. Often during the trial he has reached down to rub the place where he was wounded.
The single father of two boys told the courtroom that he watched two Batman movies with friends on July 19, 2012, to get ready for the sequel, which would be shown after midnight that night. Unlike other victims who chose the coveted stadium seats that night, Nowlan said he knew quickly that the tear gas canister sailing over his head was not fireworks thrown by a prankster.
And when he heard the gunshots in the crowded theater, the Navy veteran told his friends to get down. "If we tried to run to the exits it would be a turkey shoot," Nolan told the courtroom.
Jurors sat up in their seats when prosecutor George Brauchler had Nowlan use his cane to show the court how accused shooter James Holmes slowly walked through the aisles moving his weapon back and forth looking for victims. Nowlan also rapped the cane on a desk to mimic the rat-tat-tat sound of how the shots as they fired.
Nowlan eventually made it out of the theater and has had multiple surgeries to repair his arm and leg. Even though Holmes was just 15 feet away from Nowlan today listening to his testimony, Nowlan did not look at the man who shot him, wounded 69 others, and killed twelve, including a 6-year-old girl.
Others testifying this morning include three first responders who described the chaos both inside and outside the movie theater that night and another victim, Christina Blach, who sat near Nowlan with a group of friends who worked at the Red Robin where she was the manager. One of those employees, restaurant manager Alex Sullivan, died that night on his 27th birthday.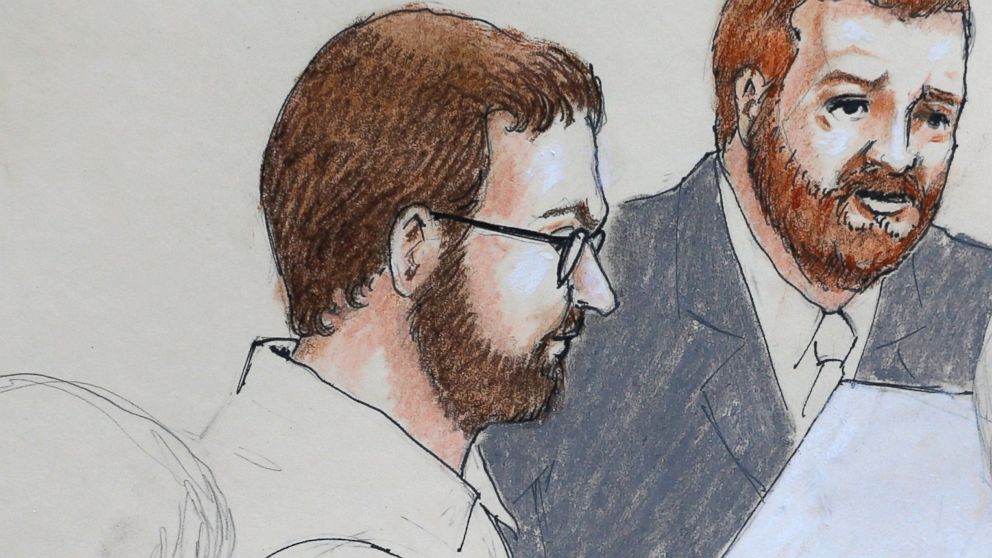 During the opening statements on Monday, Holmes' defense team admitted that he was responsible for the attack but entered a plea of not guilty by reason of insanity. If he is found not guilty on those grounds, he would be committed indefinitely to a state mental institution.
But if he were later deemed sane, he could, theoretically, be released, though legal experts say that is unlikely.