— -- An 8-month-old baby was found unscathed under a storm drain in the middle of a highway in Texarkana, Arkansas, after being ejected from a car during a crash, according to officials.
"It was a miracle," said Texarkana Fire Department Capt. Charlie Smith. "We have no idea how she ended up safe down there with nothing more than a little scratch on her forehead."
Smith told ABC News today that he and fellow firefighter Josh Moore found the baby girl this past Friday evening after an 18-wheeler apparently sideswiped the car the baby was in.
The car spun out and hit a guardrail, ripping off the entire door on the driver's side of the car, Smith said. The driver and the baby were ejected as a result, he added.
The baby's mother, who was a passenger, was "frantically searching" for the girl when firefighters got to the scene, Smith said.
"There was a lot of loose, hay-like grass in the median, and we were turning all those over to make sure the child wasn't underneath," Smith said.
After a few minutes of searching and sifting through the grass, Moore uncovered a storm drain and found the baby girl peering up at him from under it, according to Smith. He added that the drain was about 25 feet from the road where the crash occurred.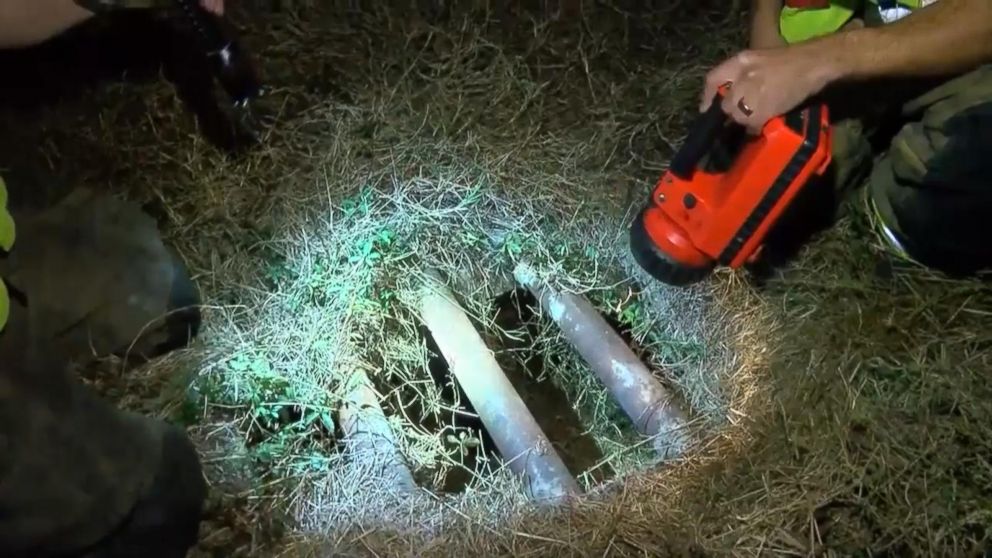 "She was just sitting on the bottom looking up at us, and she wasn't crying or upset at all," Smith said. "It was incredible. It was all I could to reach my arm all the way down through there to get her out."
Smith said he had "no idea" how the 8-month-old girl ended up in the drain, but he said it was possible that she "flew out of the car, landed on the grass and rolled down into the drain."
The baby and the four other passengers in the car were all taken to a nearby hospital and treated for non-life-threatening injuries, Smith said.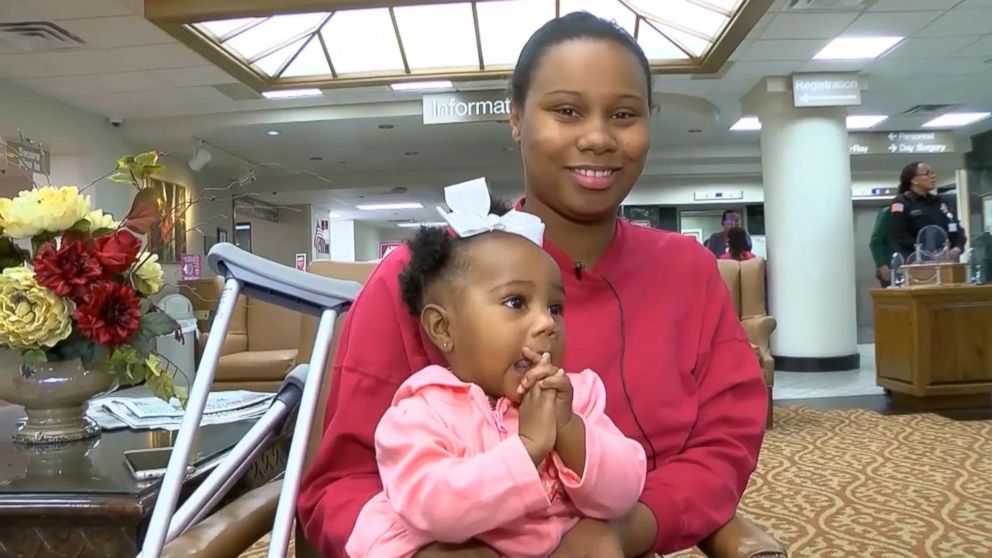 "Amazingly, this baby was the least hurt out of everybody," he added. "All of us at the scene that night knew we had witnessed something special."
The baby's mother, Jakesia Colson, told local news station KSLA at the hospital that she agreed with firefighters that the ordeal "was a miracle -- nothing but God."
"I'm thanking God for sparing my baby, for sparing us [and] for not taking my angel away from me," Colson told KSLA. "She's my miracle baby."
Texarkana Fire Marshal Stephen Johnson told ABC News today that the Texarkana Police Department was the lead agency investigating the crash. Texarkana police told KSLA that the baby's car seat was not properly installed and the girl was not properly restrained. The family has not commented on the car seat, but they were not cited, according to KSLA.
The Texarkana Police Department did not immediately respond to ABC News' request for additional information.