— -- Closing arguments are expected today in the trial of a Baltimore police officer charged in connection with the death of Freddie Gray, and officials are taking no chances.
The Baltimore Police Department has taken extra precautions in order to be sufficiently staffed when the jury reaches a verdict in the case of William Porter.
All scheduled leave for police officers has been canceled this week "in order to ensure adequate staffing," according to a police news release.
"The community has an expectation for us to be prepared for a variety of scenarios," Police Commissioner Kevin Davis said in the release.
The death of Gray while in police custody prompted citywide riots in April and led to a state of emergency being declared in the city.
There has only been a handful of protestors outside of Circuit Court during Porter's trial.
Porter is the first of the six police officers facing charges in relation to Gray's death.
Porter faces second-degree assault, involuntary manslaughter, reckless endangerment and misconduct in office charges. He has pleaded not guilty to all the charges, as have the other five officers.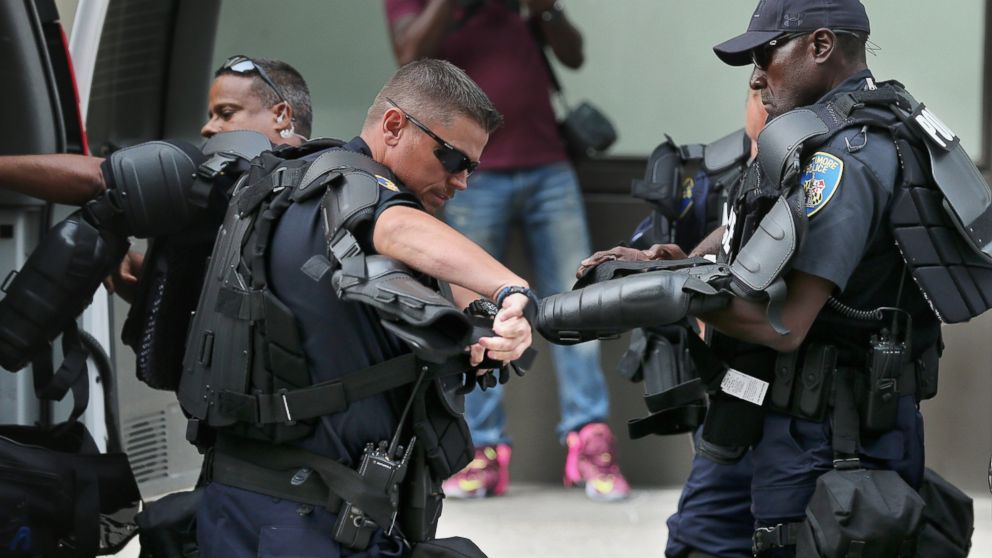 Porter allegedly failed to get medical help for Gray as the transport vehicle carrying the suspect made several stops in Baltimore after picking him up on the way to the police station.
During his testimony last week, Porter said the reason he didn't call for medical assistance was because "after talking to Mr. Gray, he was unable to give me any reason to."
Porter added that "medics usually take a while" to arrive.
"He never made a complaint of an injury," Porter said Wednesday. "He did not appear to be in any pain. He looked tired, lethargic."
When the police van made its final stop, Porter testified, he saw that Gray was "unconscious."
During the prosecution's closing arguments today, Deputy State's Attorney Janice Bledsoe held up a seatbelt, saying that if Porter had strapped Gray in, he would still be alive.
"With great power comes great responsibility," Bledsoe said at one point, using the Voltaire quote more commonly associated now with Spider-Man.
"The state is asking you to hold him responsible for the oath that he took for his job, for being a human being, to hold him guilty," she said.
When it came time for the defense to make its final arguments, attorney Joe Murtha spent a little over an hour attempting to cast doubt on the state's 16 witnesses and calling Porter an innocent man.
"There is absolutely 100 percent no evidence that Mr. Gray was or was not wearing a seatbelt," he said. "There's literally no evidence. The state brought forth not one person to say the actions of Officer Porter were not reasonable."
The prosecution has now given a rebuttal and there is a break before the case is handed over to the jury to decide the verdict.