— -- Baltimore police today said 98 of the city's officers have been injured since riots broke out Monday afternoon.
Nearly half, or 43 officers, required emergency medical treatment at a hospital, with 13 still out on medical leave, "meaning they are unable to come in to work at all," Police Capt. Eric Kowalczyk announced.
Fifteen of those 43 most-severely injured officers have been put on light duty because they can perform administrative duties but not patrol the street. The remaining 15 were able to return to active duty, officials said.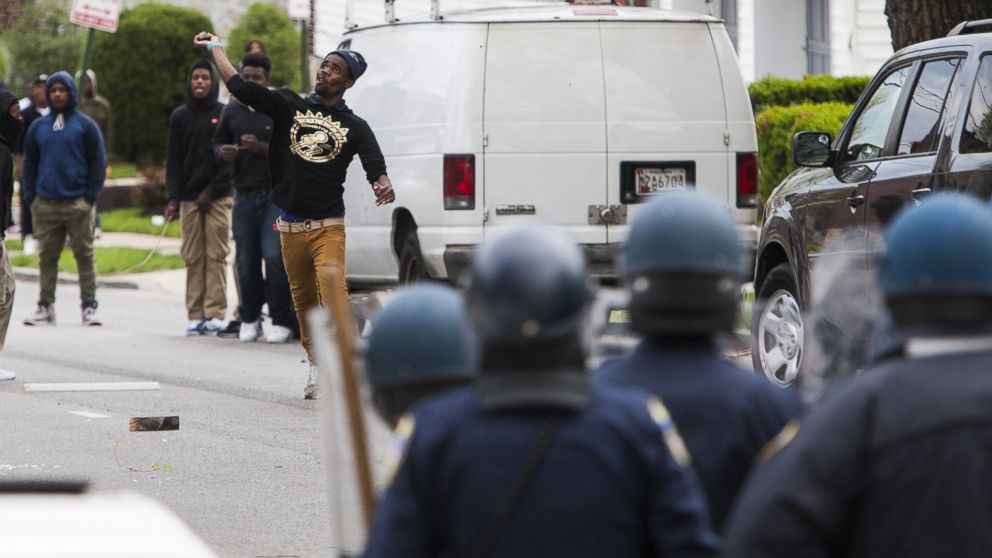 Kowalczyk did not detail any specific injuries sustained by the officers, or how they received them, although many of them were pelted with rocks and other objects.
"These weren't little pebbles being thrown," he said of the interactions with rioters. "These were chunks of cement with serrated edges and glass embedded in them. That's what was being thrown at our officers."