— -- Bears have become frequent uninvited guests at Doug Harder's Sandpoint, Idaho, home.
In May, these three bears set up shop on the second-floor deck outside his condo. Harder found teeth marks in empty soda cans and scratches on the side of the building.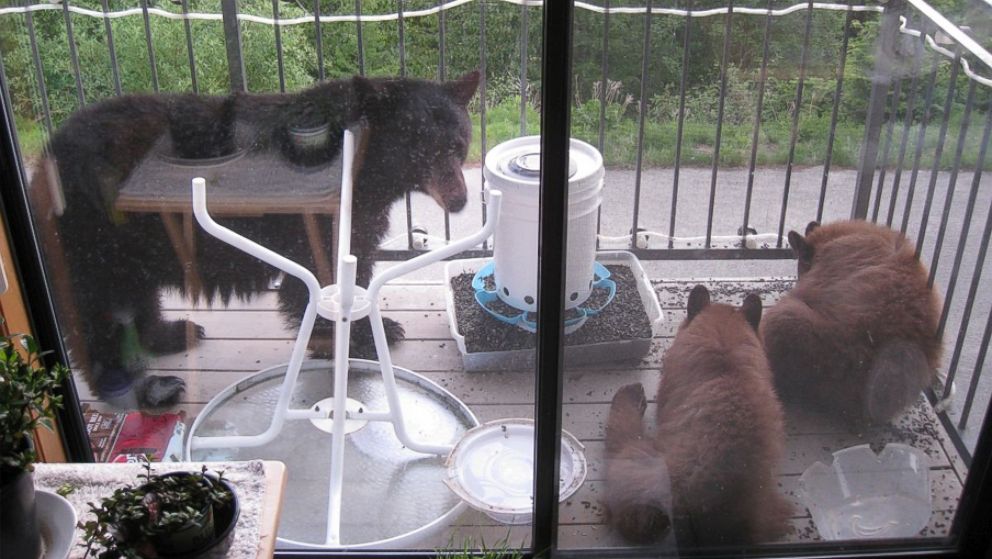 Then, this Wednesday, Harder came home from a few days away to find a mess inside his condo, likely left behind by a bear that pushed through his sliding glass door. The bear likes flour, brownie mix, Toblerone, and Pepsi, Harder said.
The next morning, this bear was standing up on Harder's deck.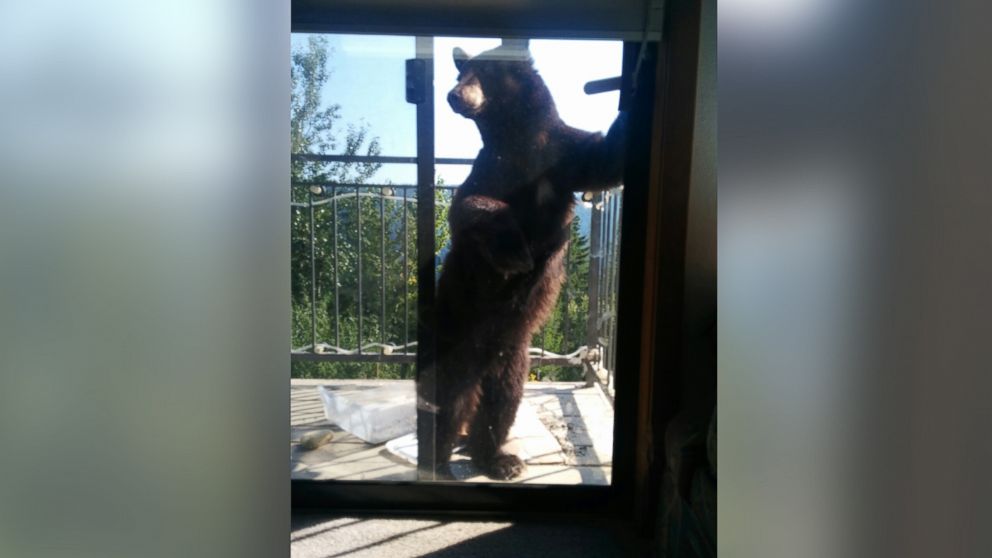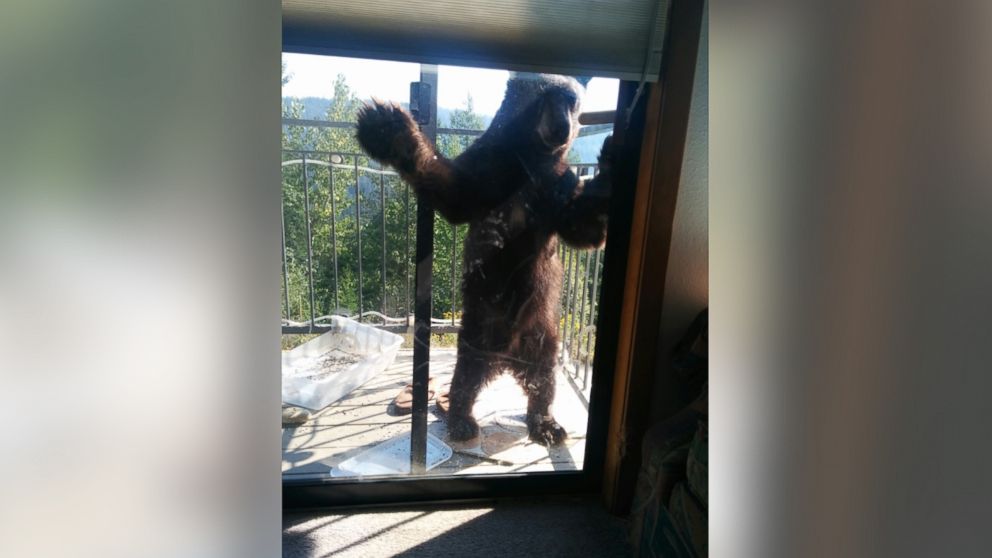 But it didn't stop there.
The bear's latest break-in was this Thursday night. Harder said he heard noises at his door then found a bear trying to get through his cat's door.
Harder said he wasn't scared because he knew the bear was too large to get through.
He said he was lucky to get the shot, because within a few seconds, the bear was gone.