Thomas William Edward Karna's mother, Maranda Karna, sent out invitations to 70 people to come to her son's 10th birthday party. Less than five people replied, "yes" to the invite.
Stephenie Lovejoy, Maranda Karna's best friend, decided to turn to social media to help her friend by writing on Facebook a few simple sentences.
"I am creating this event because my friend Miranda invited 70 people to her son Thomas's birthday and only one person responded," Lovejoy, 28, who works as a volunteer with the Washington County Heroin Task Force, wrote on a Facebook page she created to invite people to join Thomas' party. "He has autism and I am making this post to invite all the bikers in the area to come and meet up and show him that he is not different and that he is loved just as much as everyone else."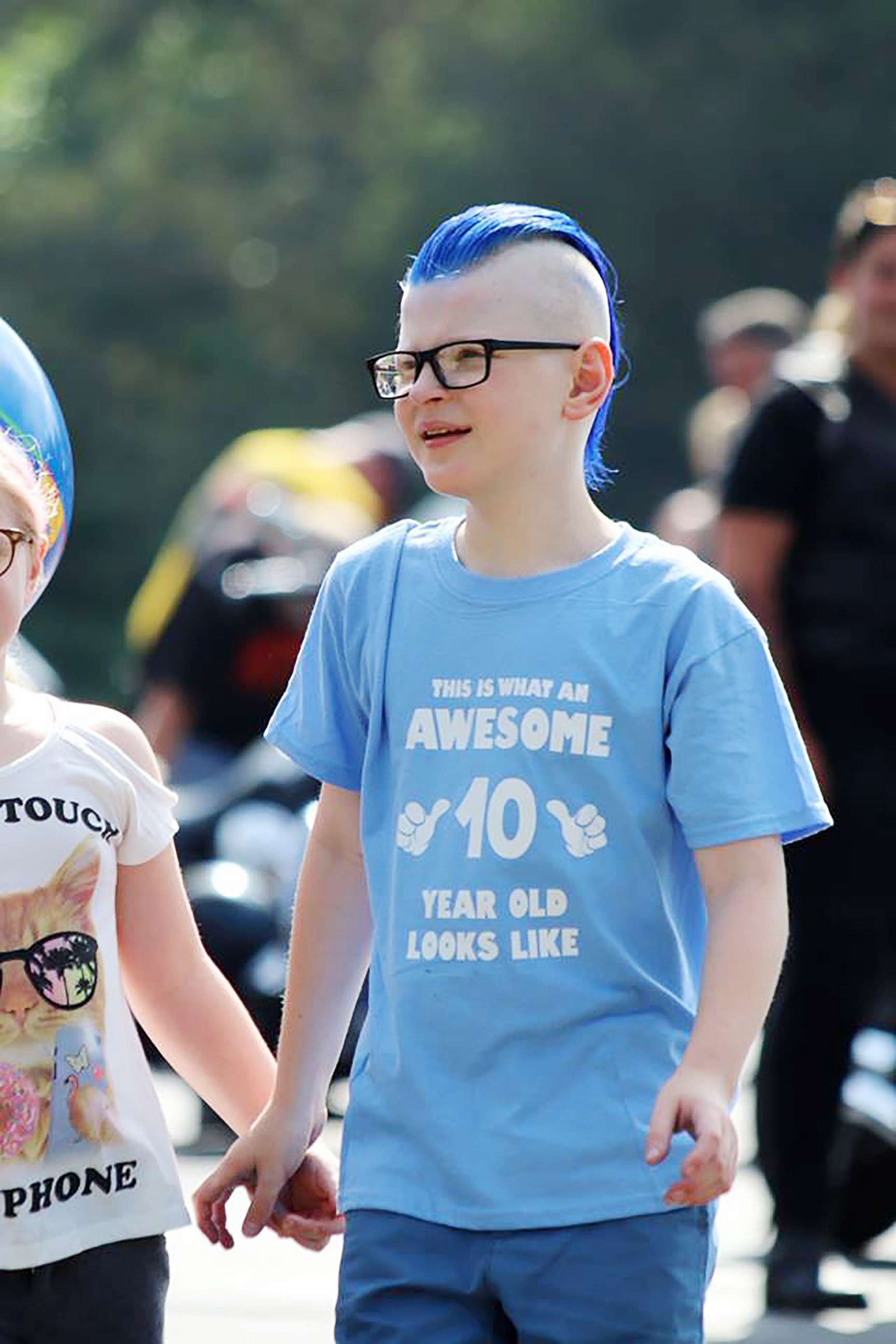 "He just turned 10, he loves motorcycles and loves reading high school and college textbooks. So please bring out your bikes and show him your support," she wrote.
More than 300 bikers responded to the invitation by taking their bikes and their kids to join Thomas' birthday party.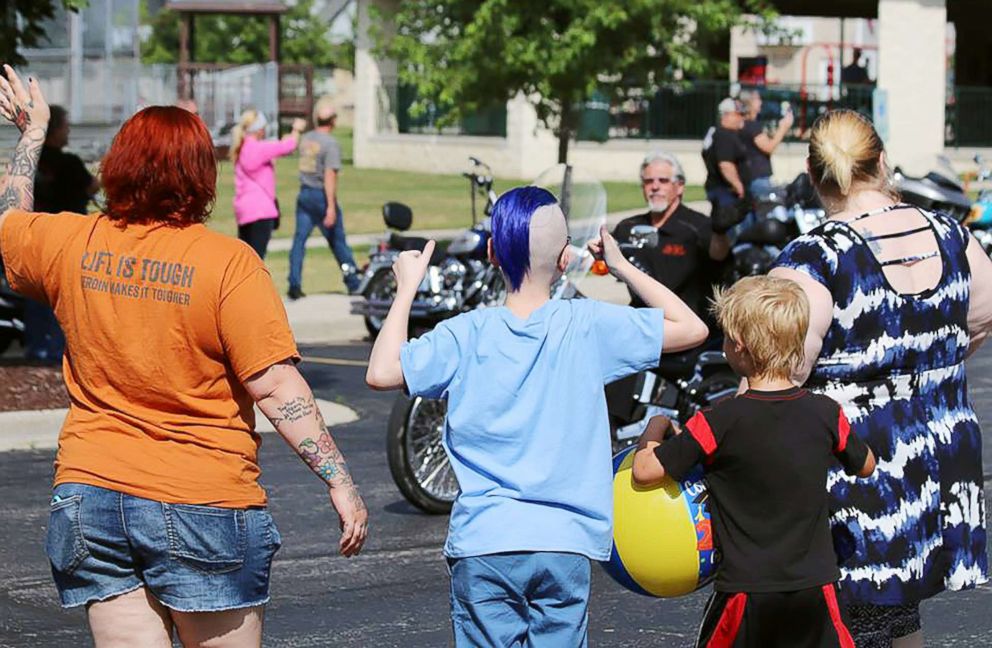 Lovejoy hoped more than 20 people would come to the party.
"I never expected it to get this big," Lovejoy told ABC News. "I thought maybe 20 would show up, at the most, but [it was] just... the huge outpouring [of] love and support from [the] bikers."
On top of the many guests, the family collected $1,100 dollars for their charity just from the bikers, according to Lovejoy.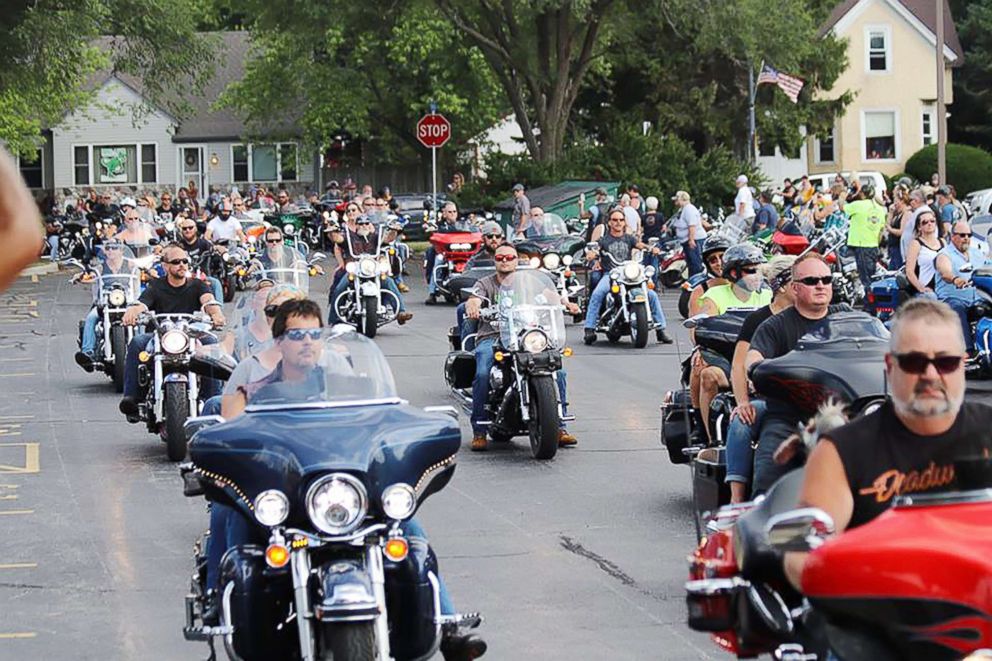 "People brought all kind of presents, cards," Lovejoy said. "And he's got motorcycle jacket... and the group chapter brought their badges to give to him and made him [an] honoree member."
Thomas was diagnosed with autism when he was 4 years old, according to his mom.
"Words can not express how much this means to me and his dad," Maranda Karna told ABC News. "It's been hard on him as his autism affects him socially and emotionally. Also battling other health issues stemming from a birth defect. It's encouraging to see a community come together and show him the same thing that we try to teach him every day."
She went on to call the support "breathtaking" that she and her son received from the bikers.
"It is truly breathtaking," she added. "I can't tell you what this does for him because he's never had an experience this grand all just for him. All I can say is that it put back a flicker of joy back into my son's eyes."
As for how Thomas felt about how his birthday party turned out, he told ABC affiliate WISN in Wisconsin that it made him feel "special."
"It makes me feel like one of the most special people on earth," he said.