— -- Real estate and casino mogul Steve Wynn, 76, has been accused of sexual misconduct by dozens of people who shared similar accounts of his alleged pattern of abuse, The Wall Street Journal reported.
One of the women accusing Wynn is a former manicurist who worked at the Wynn Las Vegas shortly after it opened in 2005 and told several people that Wynn forced her to have sex after giving him a manicure, according to the WSJ.
After the woman gave Wynn a manicure, she said he told her to lie down on the massage table after pressuring her to take her clothes off, the WSJ reported. Wynn allegedly persisted after the woman told him she was married and didn't want to have sex.
The woman ultimately removed her clothing and the pair had sex, according to the WSJ. The woman's supervisor said she filed a detailed report recounting the episode to the casino's human resources department, and Wynn later paid the manicurist a $7.5 million settlement, the Journal reported, citing sources familiar with the matter.
The incident was broadly referenced in a lawsuit in which Wynn's ex-wife, Elaine Wynn, sought to lift restrictions on the sale of her stock in Wynn Resorts Ltd., and Wynn's attorneys later admitted he made the personal payment in a court filing, according to report.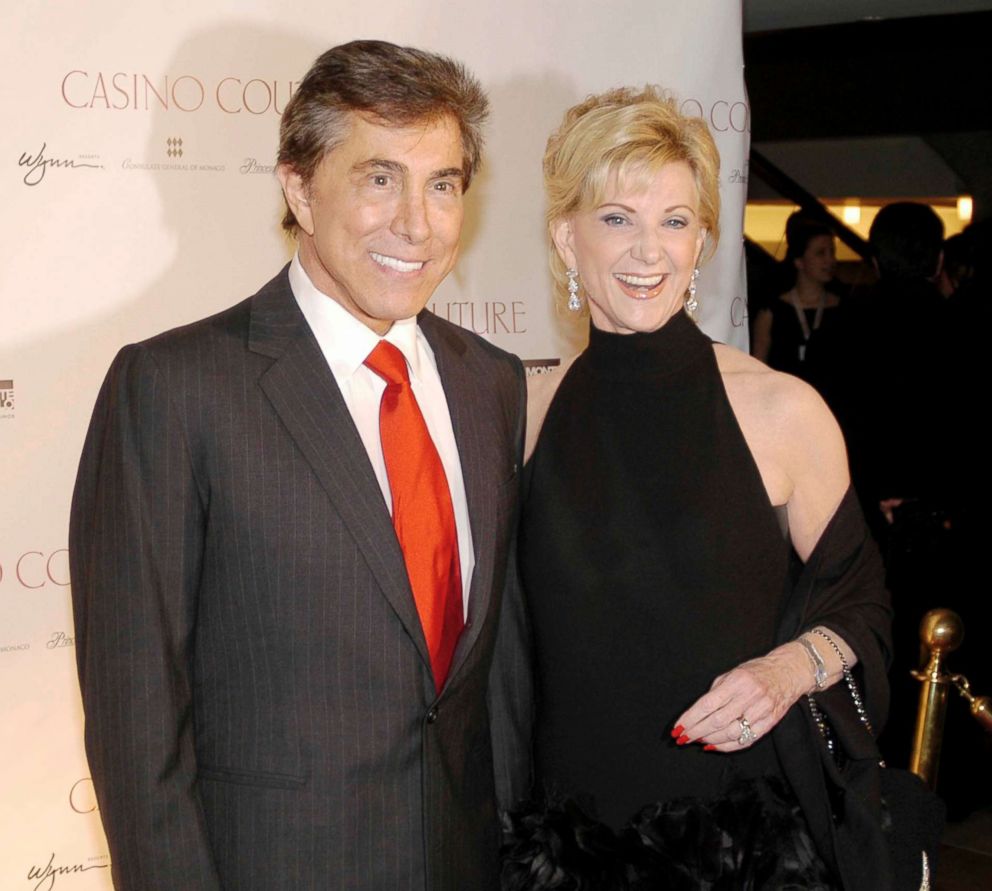 Wynn said in a statement that the idea that he "ever assaulted any woman is preposterous."
"We find ourselves in a world where people can make allegations, regardless of the truth, and a person is left with the choice of weathering insulting publicity or engaging in multi-year lawsuits," Wynn said in the statement. "It is deplorable for anyone to find themselves in this situation."
Wynn -- one of dozens of powerful men who have faced public allegations of sexual misconduct in recent months -- also said that the accusations stem from "continued work" by his ex-wife, whom he said he is involved in a "terrible and nasty lawsuit in which she is seeking a revised divorce settlement." Wynn said he was "repeatedly refused to capitulate to her demands."
"Elaine has explicitly threatened to slander and destroy me, and I am surprised that the media is allowing itself to be used to advance this agenda," Wynn said. "The conduct of Elaine during the course of the pending lawsuits has been shocking and deeply disturbing to me personally and as the CEO of Wynn Resorts."
Wynn's attorneys declined to comment to the Wall Street Journal. ABC News has not been able to reach a representative for Wynn for comment.
In a statement, Wynn Resorts said that the allegations reported "reflect allegations made in court hearings" by Elaine Wynn, who is attempting to "tarnish" his reputation with a "negative public relations campaign" in an attempt to gain a revised divorce settlement.
"It is noteworthy that although Ms. Wynn says she knew about the 2005 allegations involving Mr. Wynn in 2009, she never made them known to the board of directors, of which she was then a member, and she did not raise them until after Mr. Wynn remarried and the shareholders of Wynn Resorts voted not to elect her to the board," according to the statement.
On Friday, Wynn Resorts' board of directors said it had formed a "special committee of the board composed solely of independent members" and chaired by Patricia Mulroy, a former member of the Nevada Gaming Commission, to investigate the allegations.
"The Board is deeply committed to ensuring the safety and well-being of all of the Company's employees and to operating with the highest ethical standards," the board's statement said.
Devon Spurgeon, who represents Elaine Wynn, declined to provide a comment to ABC News in regard to the WSJ report and the lawsuit. An attorney for Elaine Wynn told the WSJ that the notion she instigated the report "is just not true."
Dozens of interviews conducted by the Journal with people who have worked at Wynn's casinos detailed a decades-long pattern of sexual misconduct by Wynn, with some accusing him of pressuring employees to perform sex acts, the WSJ reported.
Former employees told the Journal that their awareness of Wynn's power in Las Vegas, as well as the knowledge that the positions at his resorts were among the best-paying in the city, caused them to feel dependent on him and intimidated when he made requests of them.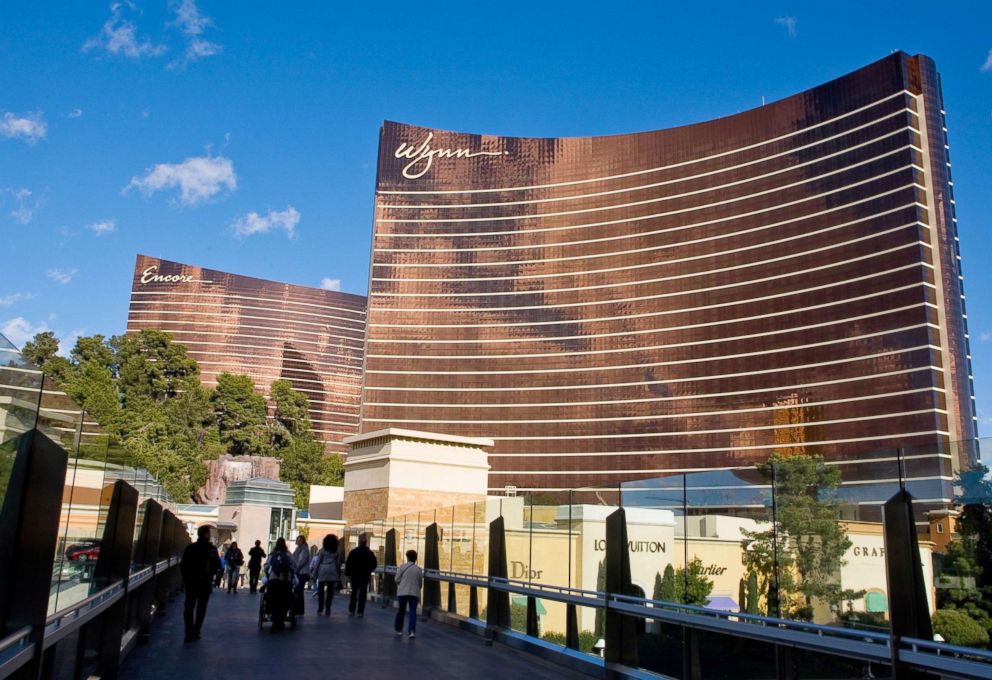 Jorgen Nielsen, the former artistic director of the salon at the Wynn Las Vegas, told ABC News that people would hide from Wynn.
"There was that fear when he walked in," Nielsen said. "We would hide people. People would hide when he's requesting them to his room."
Nielsen said he saw employees cry, get sick, have nervous breakdowns and lock themselves in bathrooms when Wynn requested them, while others would flat-out refuse. The salon had to resort to altering the books to show that people were not there when he requested them and would send employees to Wynn in pairs, he said.
"Sometimes we would call back for extra services, say, 'Oh, you need a haircut at the same time,'" Nielsen said. "That way, we could send two people."
Nielsen said he resigned from the company four years ago because it was going in a different direction. He said that he was in charge of the salon "when this was going on," and that if people said they didn't know what was going on, they have very bad memories.
A former massage therapist told the WSJ that several years ago, when Wynn was booking multiple appointments a week with her, he would continually expose himself in the private massage room in his office suite. At one session, he threw the towel off, saying, "Just get this thing off of me."
The masseuse said Wynn wouldn't let her use a towel to cover his genitals and that he began rubbing her leg as she massaged him. A few weeks later, he allegedly instructed her to massage his penis.
"Don't ignore it anymore," the massage therapist recalled him saying. Because he was her boss, the woman said she felt that she had no choice but to agree to some of Wynn's requests. Masturbating Wynn became a frequent part of their massage sessions for several months, and he would hand her $1,000 in cash after every session, the same amount as before the sexual requests began, according to The WSJ.
Wynn Resorts emphasized that it is "committed to operating with the highest ethical standards and maintaining a safe and respectful culture that has made Wynn Resorts the employer of choice for 23,000 employees worldwide." Wynn Resorts said it requires all employees to receive annual anti-harassment training and offers an independent hotline for employees to report harassment.
"Since the inception of the company, not one complaint was made to that hotline regarding Mr. Wynn," according to the Wynn Resorts statement.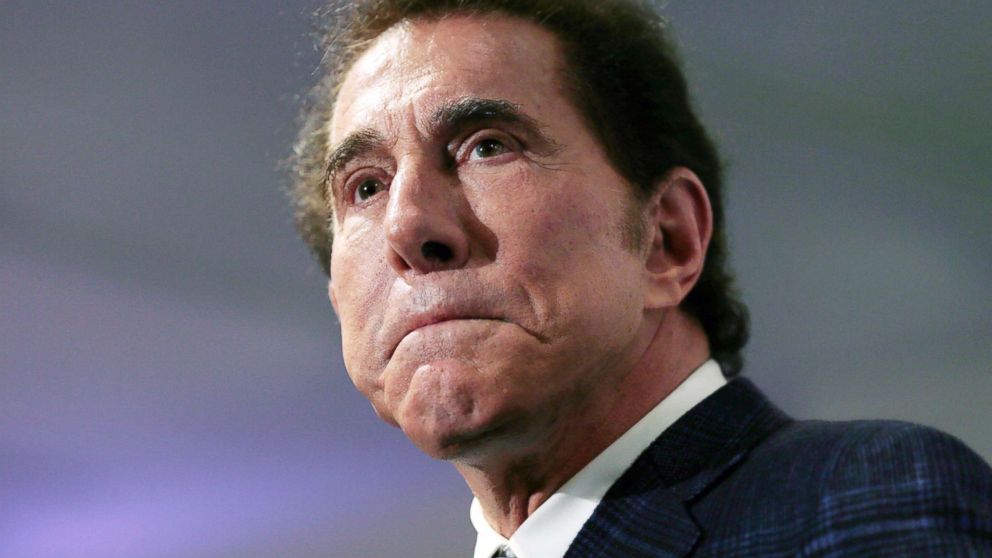 Wynn, chairman and chief executive of Wynn Resorts, has a net worth estimated at $3.5 billion, according to Forbes. He built Las Vegas's Mirage, Treasure Island, Bellagio, Wynn and Encore casinos, according to Forbes, although he only still owns the Wynn and Encore.
Wynn is currently building a $2.4 billion Wynn casino in the Boston area and also owns two Wynn casinos in Macau. He is a regular at his casinos and frequently has had services such as manicures, massages and makeup applications in his office at the Wynn Las Vegas, according to the Journal.
ABC News' Matt German contributed to this report.