— -- Black Lives Matter hosted a candlelight vigil for Alton Sterling in Baton Rouge tonight, one day after the 37-year-old was shot and killed by two police officers.
A crowd of mourners chanted "We love Baton Rouge" outside the convenience store where Sterling was killed, with people holding up balloons and signs pleading for justice.
Sterling's aunt, Sandra Sterling, told ABC News at the vigil, "I want justice for Alton. That's what I want. I want justice for him. They did an injustice to him. They killed him -- they shot him, and watched him die...The video killed me. I died with him on that ground."
She also said her nephew "was a good guy...jolly, happy. When Alton ate, everybody ate."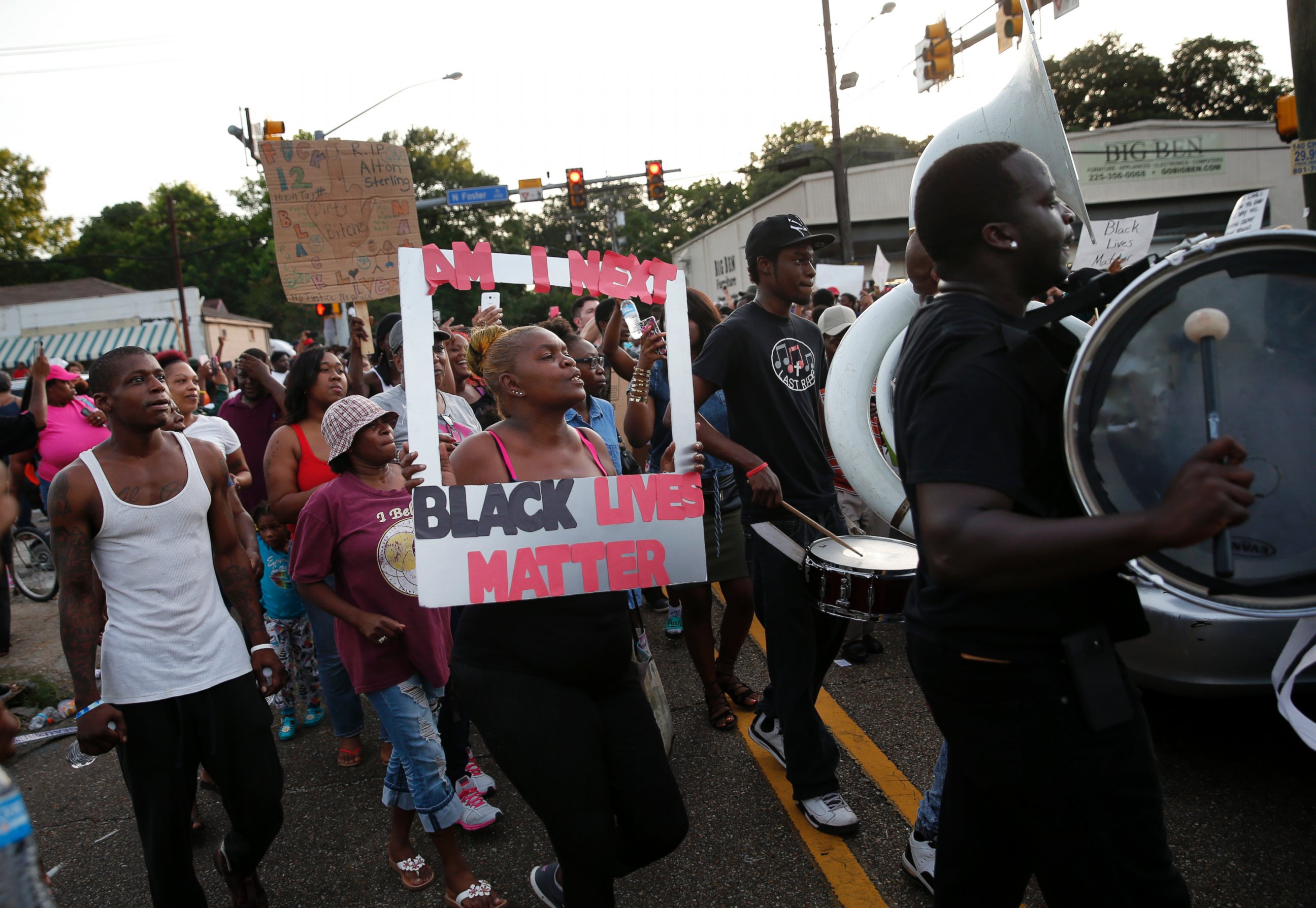 The hashtag #AltonSterling was trending on Twitter as the vigil was held, with nearly 69,000 people tweeting about his death. One mourner free-style rapped about keeping the peace in wake of injustice in front of the hundreds who gathered from all over the state of Louisiana.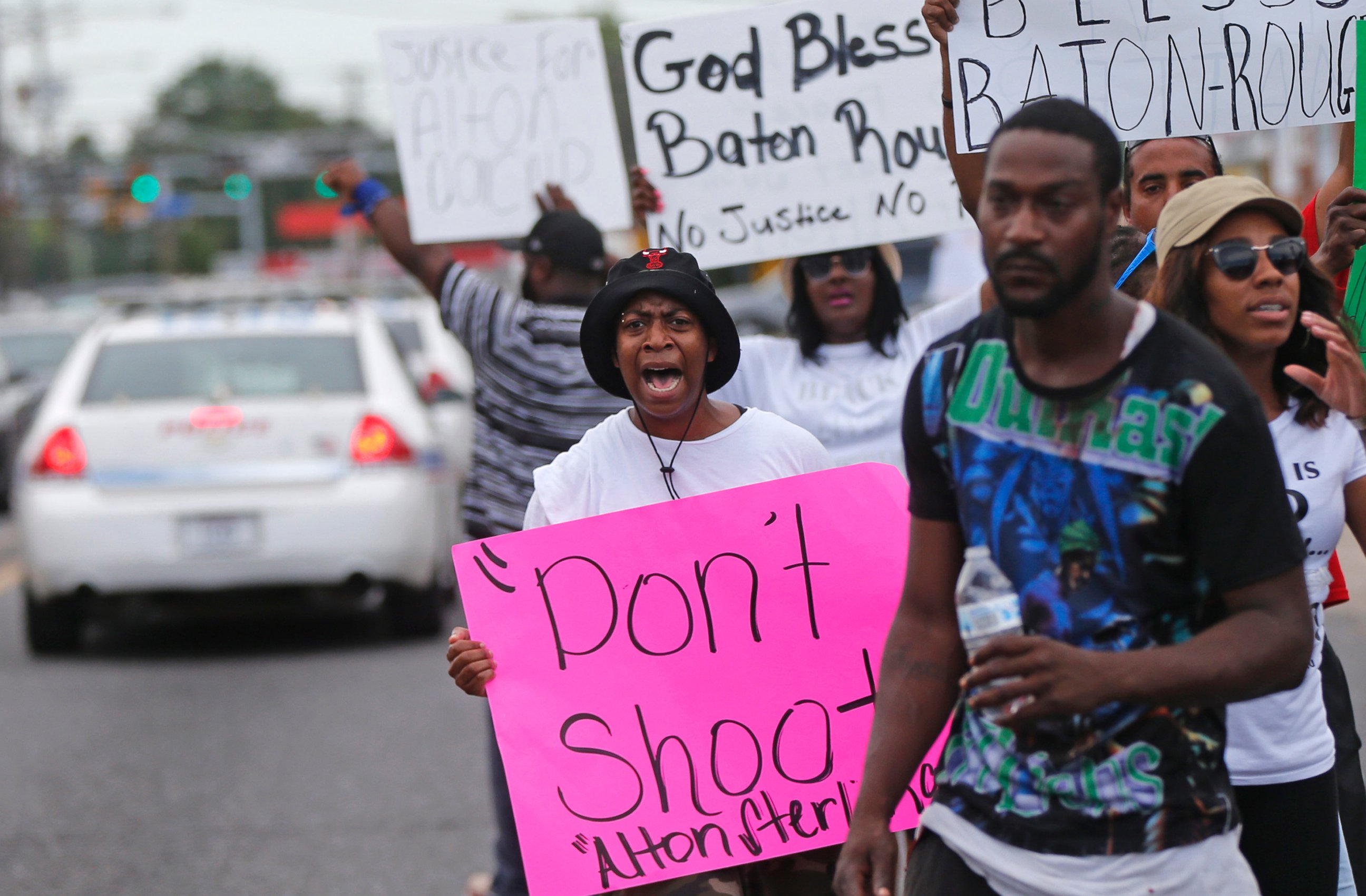 A moderator mentioned Sterling's son before leading the crowd in a prayer. The crowd then passed lit candles around to hold up in a moment of silence for Sterling. Mourners were asked to recall their last memory of Sterling.
After a count of three, the crowd released balloons and said in unison, "Alton Sterling's life mattered." Following an eruption of cheers, people sang along and swayed to gospel music playing in the background.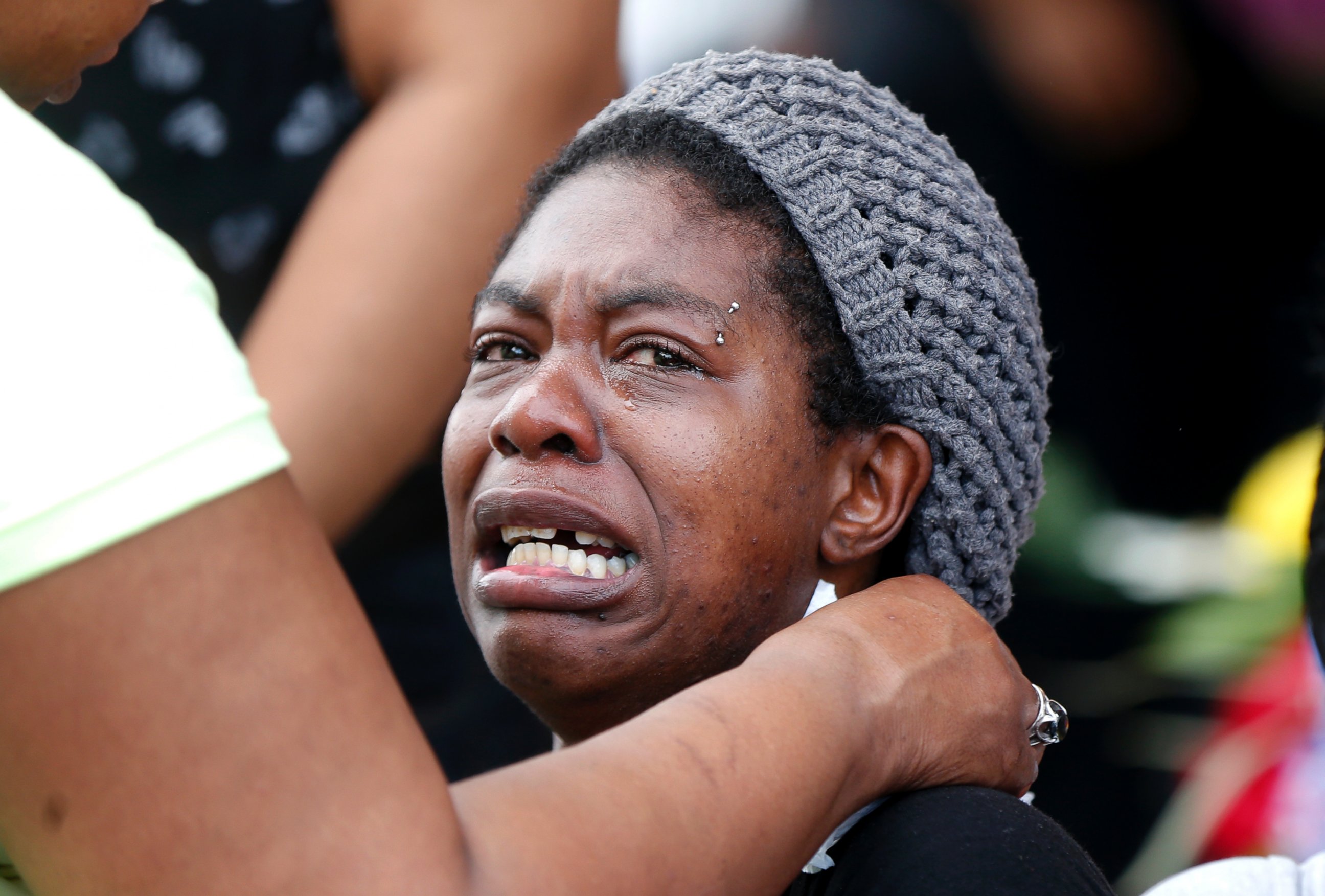 Sterling was killed early Tuesday after an altercation with police in the parking lot of a convenience store.
East Baton Rouge Parish District Attorney Hillar Moore III said that when the two officers were interviewed by case detectives, the officers "indicated that they feared for their life and that deadly force was necessary and justified."
The Civil Rights Division of the U.S. Department of Justice is leading an investigation into Sterling's death, Louisiana Gov. John Bel Edwards announced Wednesday.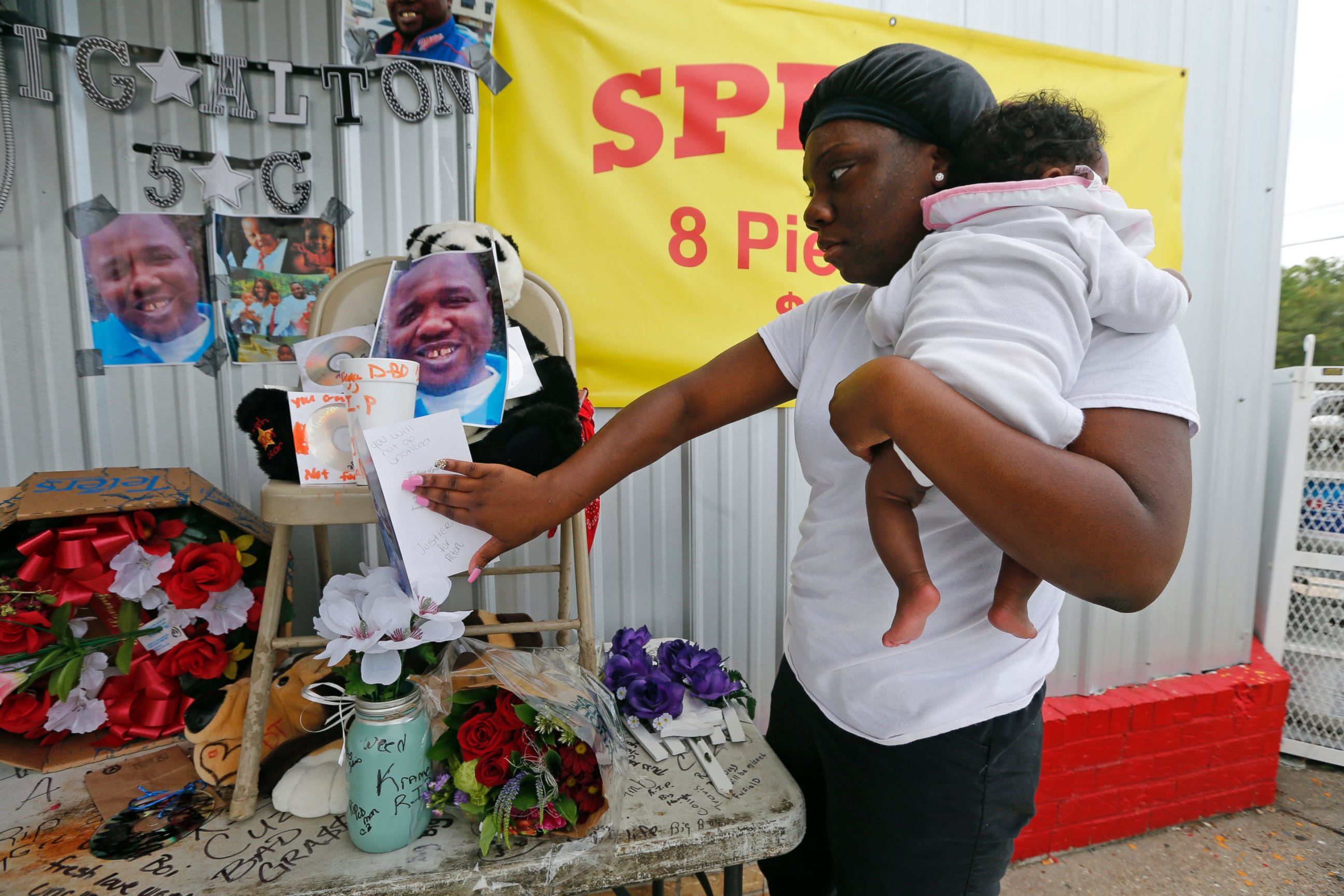 ABC News' Brandon Baur contributed to this report.