Blast From the Past: Contents of Boston's 1901 Time Capsule Revealed
Time capsule was found inside lion statue at State House.
October 15, 2014, 2:12 PM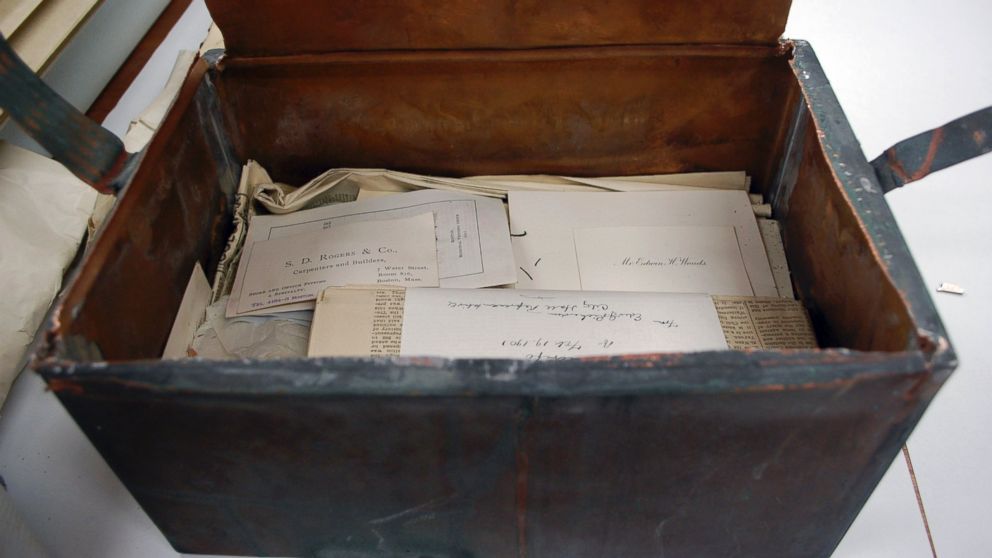 — -- It's a blast from the past.
A 113-year-old time capsule found outside Boston's Old State House was cracked opened and the contents of the package were revealed today by the Bostonian Society.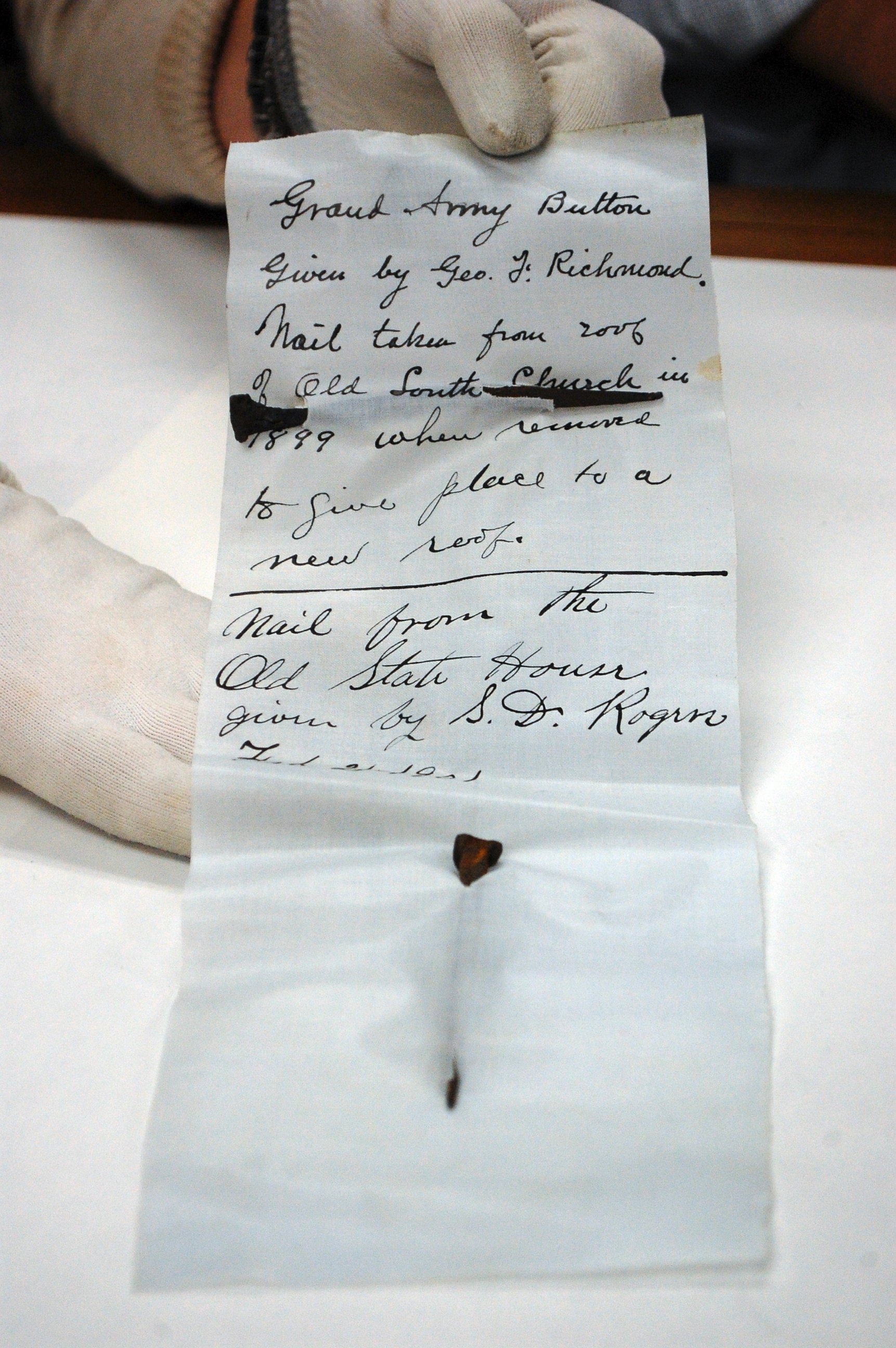 The capsule, which was found inside a lion statue that has long stood guard atop the building, contained sealed letters, photographs, newspaper clippings and the book "Foreign Relations of the United States, 1886."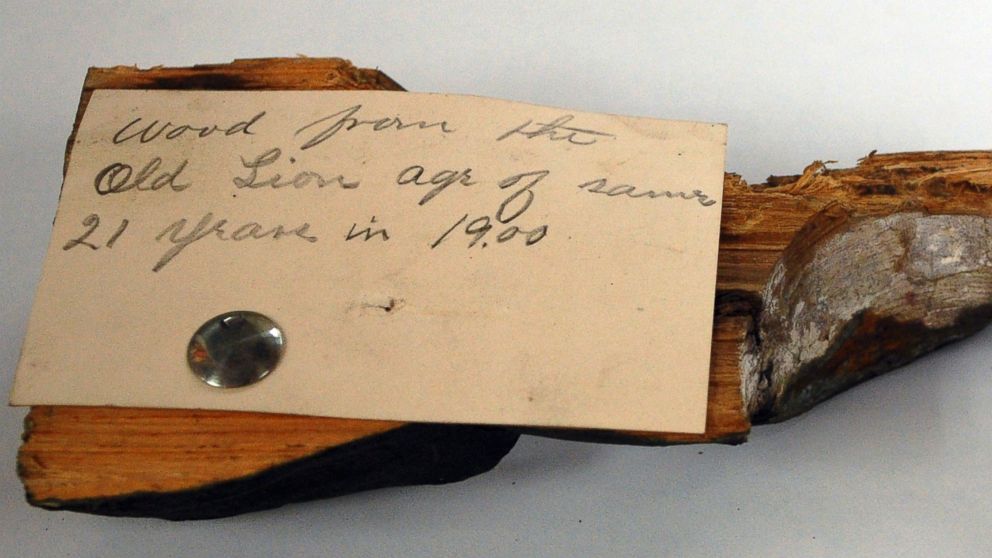 Also included was a nail from the Old South church and a piece of wood, along with the message: "Wood removed from the Old Lion age of same 21 years in 1900."
Elizabeth Leet, spokeswoman for the Bostonian Society, said the contents were packed tightly inside the shoe box-sized container.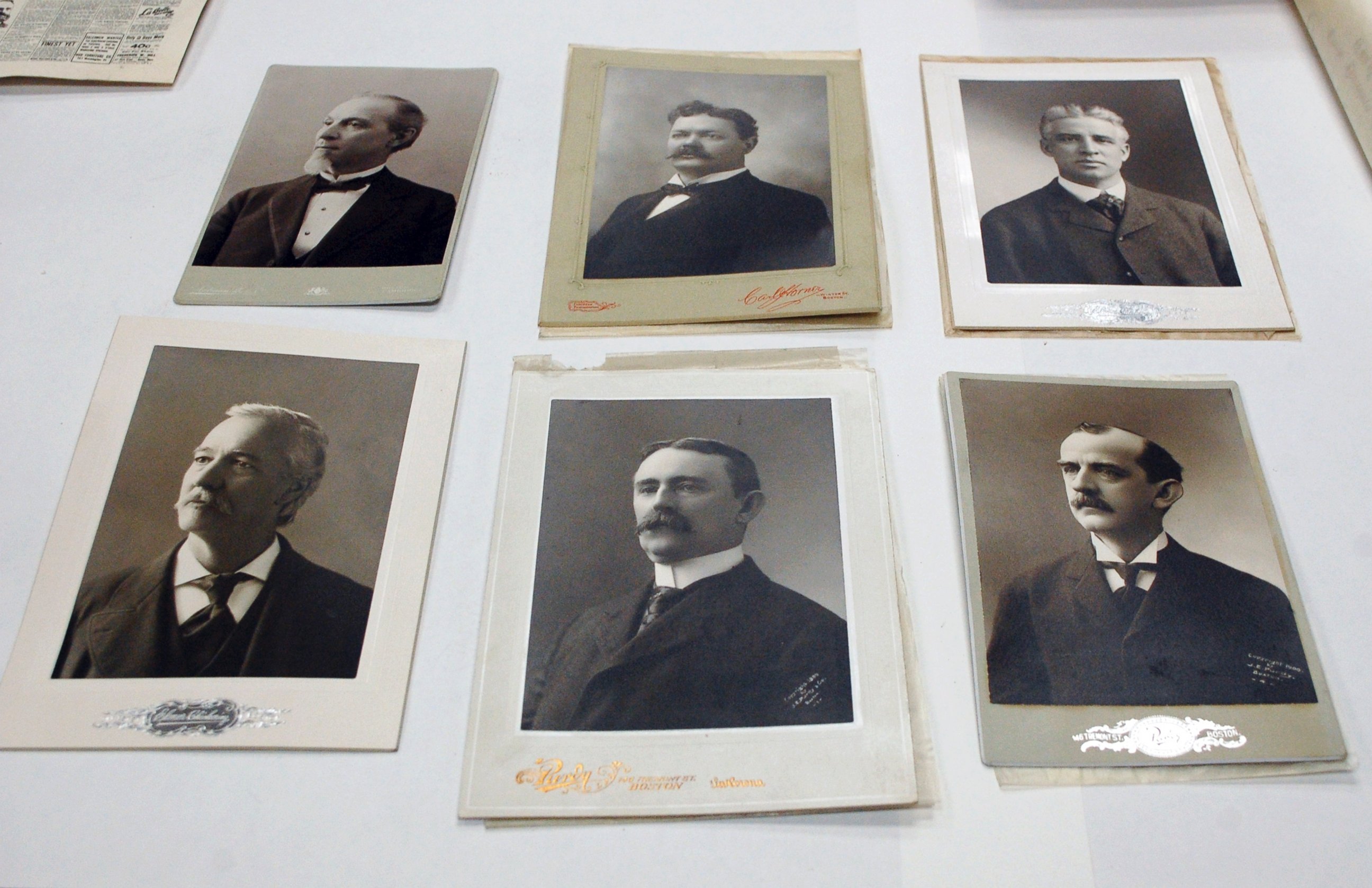 "You open the box, and it's like they put the stuff in there yesterday. Everything looks like it was just written yesterday," Leet told the Boston Globe.
Perhaps even more details of the past will be learned when the Bostonian Society opens the letters. Leet told the newspaper the letters will likely be steamed open to ensure the contents aren't damaged.