— -- To Ollie Cantos, the father of 18-year-old triplets Nick, Leo and Steven Cantos, they are "ambassadors of the possible."
In October, Nick, Leo and Steven Cantos of Arlington, Virginia, each earned the rank of Eagle Scout, the highest rank in the Boy Scouts.
It is an incredible feat for the trio who have been blind since birth and they credit Ollie Cantos with helping them to reach the achievement. Ollie Cantos, who was also born blind, adopted the trio in 2010 when they were 11 years old.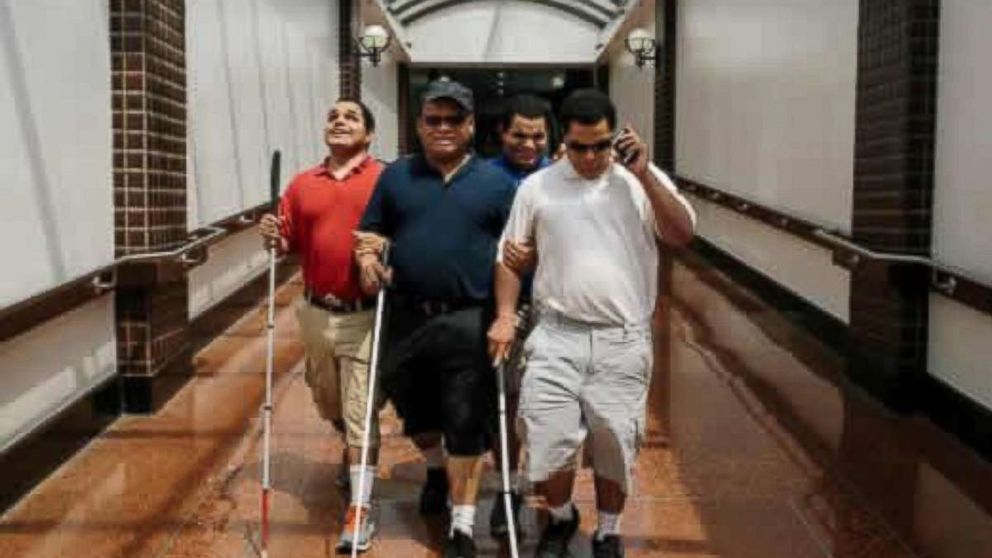 "Having the boys in my life has been nothing short of a series of miracles day after day after day from the very day that they came into my life," he told ABC News. "Life has just never been the same."
Blind USC football player on helping lead his team to victory: 'It was emotional'
With their father's support, Nick, Leo and Steven Cantos learned to get around their new neighborhood and home. Like other teenagers, they play video games, help out in the kitchen and go fishing. Leo Cantos said cooking was a hobby each brother enjoyed.
For the last six years, though, the Cantos brother devoted their time and energy to rising through the ranks of the Boy Scouts.
Leo Cantos said the brothers would not have known about Boy Scouts of America if it hadn't been for their father's encouragement.
"He was the main catalyst and the main reason we are Eagle Scouts now," Nick Cantos said of his father.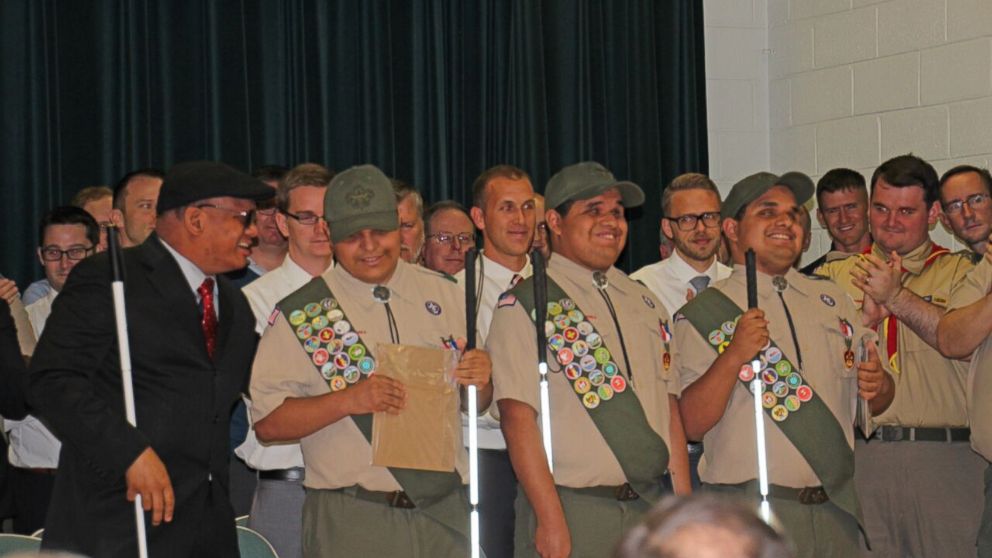 "Our dad really helped us to do these sorts of things. He really did support us," Steven Cantos said. "If we didn't have him, we really wouldn't have been able to do this Eagle Scout thing."
Each brother had to earn 21 merit badges as well as complete a project to advance to the rank of Eagle Scout.
The brothers, who graduated high school in June, said there had been no exceptions or special considerations given as they worked on their projects.
"For me, I've always seen myself as the person who just happens to be blind. For me, I just happen to have a disability. It's not the defining factor of my life. I made it the same way as other Eagle Scouts," Steven Cantos said. "Everyone has difficulties in their lives. We all have trials. That's how life is."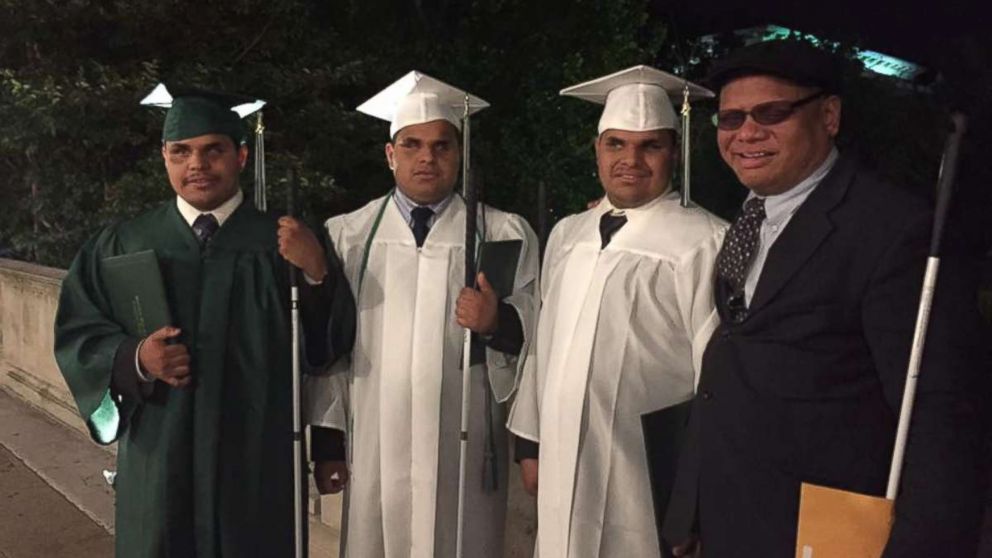 "Anyone can do it," Leo Cantos said of earning the top rank. "You just have to go in and set that goal in your mind and then, to think, there is no limits."
Ollie Cantos said that life with the triplets is "incredible."
He said that he is proud of them and their accomplishments and looked forward to how their lives would progress in the future. He was even honored with an Eagle Scout pin for each son.
"I wear these with pride because they made it to Eagle Scout," Ollie Cantos said. "They get to serve, in effect, as ambassadors of what is possible."