— -- Eastern Massachusetts and parts of Long Island were the hardest hit by the blizzard that dumped nearly two feet of snow on New England - causing heavy winds, coastal flooding and plunging all of Nantucket into the darkness.
There are more than 25,000 power outages throughout the Northeast as of 9 a.m. - almost half of which are on Nantucket, where winds clocked in at 78-mile-per-hour, the strongest of the storm, and several feet of water flooded downtown.
There are no reports of injuries or major structural damage on the island, according to Nantucket Emergency Services Chief William Pittman.
In Marshfield, Massachusetts - between Boston and Cape Cod - there were striking images of homes underwater.
"We basically have the ocean in much of our town," the Marshfield Fire Department said.
The coastal town of Scituate also experienced significant flooding.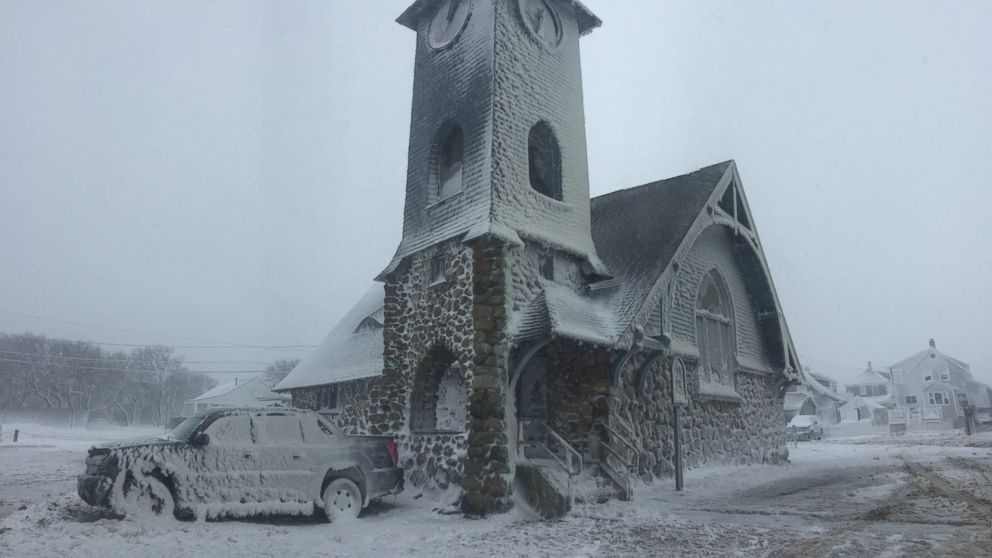 In Boston, as of 9 a.m., 12 inches of snow has hit the ground. Boston public schools are closed today and the city's Amtrak service to New York is suspended.