See the BMX Park 100 Feet Below the Earth's Surface
Kentucky bike park is located in old limestone cavern.
February 10, 2015, 2:32 PM
— -- If riding a bike in the outdoors is no longer a thrill you can try pedaling in a new BMX bike park located 10 stories underground.
Part of the Mega Cavern attractions in Louisville, Kentucky, the new BMX park is located in a gigantic limestone cavern that stretches across eight acres. Rather than just a ride in a park, BMX bikers can try daring leaps and stunts in the 45 different trails and among the numerous ramps.
The park, which had a soft opening last night, has been in the works for over a year, according to park supervisor Alex Zaremba.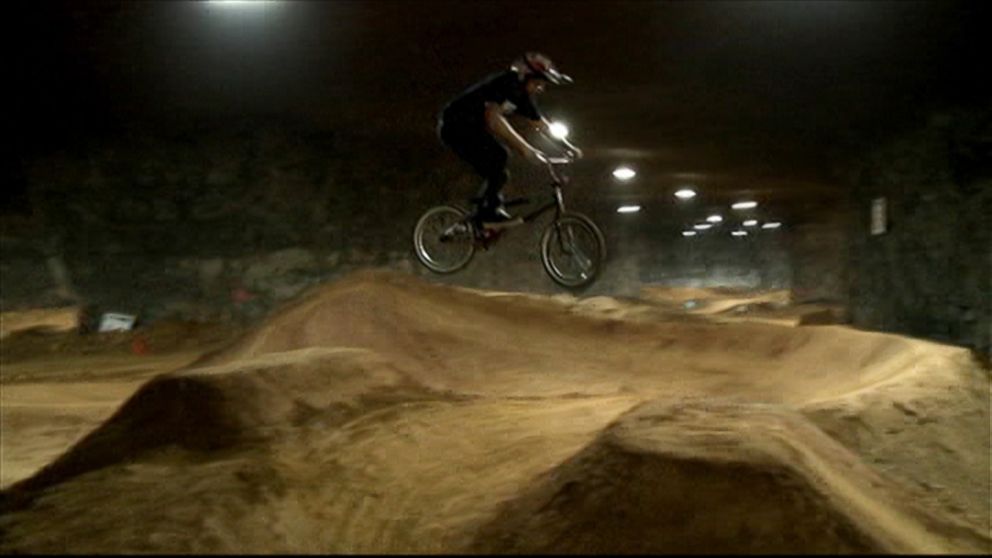 "It gave us the opportunity to see the things we need to work on," Zaremba told ABC News affiliate WHAS-TV in Louisville. "We're excited to keep building forward and keep getting momentum into the spring time."
The Mega Caverns attractions also features other activities for daredevils including zip lines and rope courses. The enormous space, technically the largest building in the state, was once a mine and limestone quarry where rock was blasted and removed over four decades.
Even though the current bike park already takes up 320,000 feet, it remains just a fraction of the cavern's 4 million square feet of space.