Boris Nemtsov Killing: Video Purportedly Shows Moment of Shooting
Grainy video broadcast on government-controlled TV in Russia.
— -- A video broadcast on Russian state TV is purported to show the moment that opposition leader Boris Nemtsov was gunned down as he walked across a bridge near the Kremlin.
The surveillance camera video is grainy and shot from far away, so that the figures walking across the bridge are barely discernable. At the moment when TV Center, the station, which is controlled by the Moscow city government, says the shooting occurs, a snowplow blocks the view of the two people said to be Nemtsov and his companion.
ABC News has not independently confirmed the veracity of the video.
Nemtsov was shot multiple times in the back late Friday night, according to Russia's Investigative Committee.
Russian news reports said that Nemtsov was walking with a female companion when a white car pulled up and fired on him before fleeing the scene.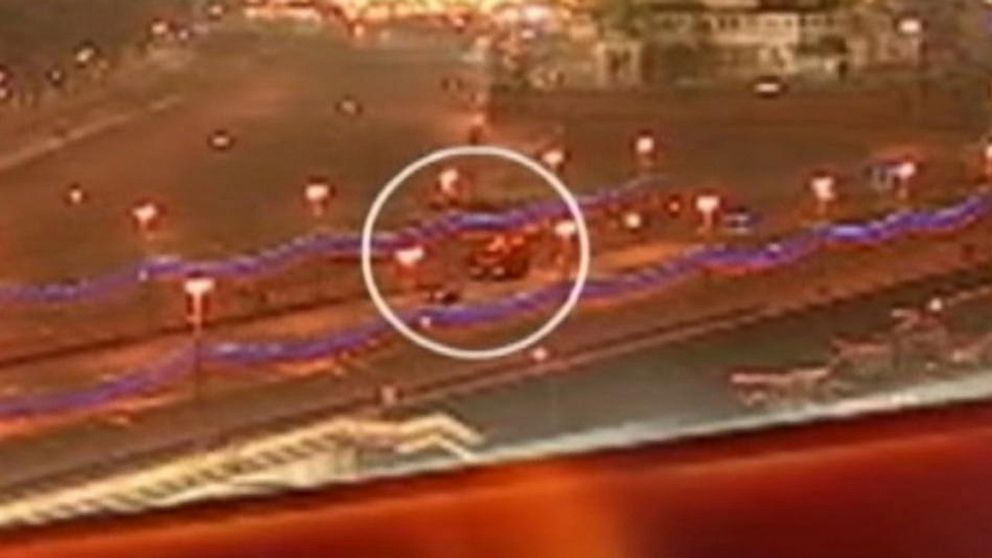 Unidentified killers fired "at least seven or eight shots" at Nemtsov when the politician was walking on Bolshoy Kammeny Bridge in central Moscow, Russian Investigative Committee spokesman Vladimir Markin said.
"Witnesses to the killing are being questioned, and the crime scene is being carefully examined," Markin said.
No one has been arrested for the killing. Investigators said they were looking into several possible motives and have offered 3 million rubles -- nearly $50,000 -- for information about the shooting.
Nemtsov was a deputy prime minister under former President Boris Yeltsin during the 1990s, but fell out with the Russian president and formed Russia's People's Freedom Party.
The reason for the attack remains a mystery. A Kremlin spokesman Dmitry Peskov said President Putin was aware of the news and called it a provocation. "Putin noted that this cruel murder has every sign of being a contract one which has solely provocative nature," Peskov said, according to the Interfax news agency.