BOSTON — -- An eerie quiet settled over the federal courthouse in Boston today as victims and relatives of those killed in the Boston Marathon bombing heard a jury ordered Dzhkohar Tsarnaev to be put to death.
Liz Norden, who wanted Tsarnaev to get the death penalty for detonating the bomb that left two of her sons amputees and their bodies forever burned and scarred, cried quietly when the jury decided that the 21-year-old should die for his crimes.
Bill and Denise Richard, who strongly advocated against capital punishment for Dzhokhar Tsarnaev, sat stone faced as the verdict was read, even though it was their 8-year-old son Martin who was the youngest victim killed in the horrific attack.
Minutes earlier, the jury forewoman had walked into the court just after 3 p.m. wearing a pink button-down shirt, took an audible deep breath, and handed a sealed manila envelope with the verdict to the judge's clerk. It took more than 30 minutes to read through the various factors the jury legally had to consider before it became clear that Tsarnaev would be sentenced to death. The jury found death an "appropriate" punishment for six of 17 capital counts he was facing after his conviction last month.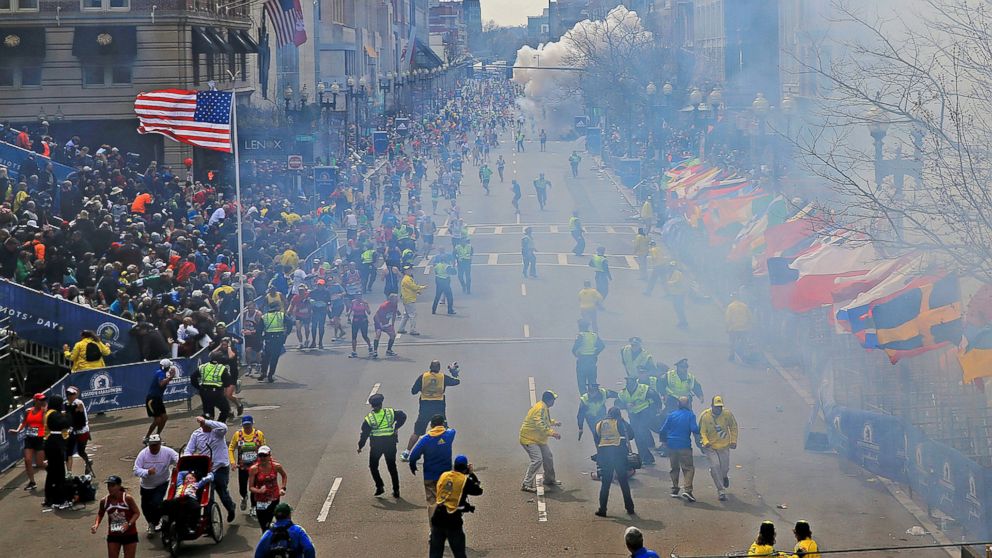 Inside Courtroom 9 the jurors, seven women and five men, stood as the verdict slip was read, as did Tsarnaev. One male juror removed his eyeglasses and wiped his eyes with a tissue and leaned his body into the rail of the jury box as if to prop himself up. Two female jurors, their cheeks flushed red, sipped from water bottles. Another woman had her arms crossed in front of her.
Tsarnaev never looked toward the jury box, not even when it became clear that those men and women decided he should be put to death. One of his defense attorneys, Miriam Conrad, covered her mouth with her hand. Once the verdict was read, police in court including Watertown Police Chief Ed Deveau and Boston Police Commissioner Bill Evans, who is personal friends with the Richard family, exchanged glances.
Throughout it all, the mood in the courtroom was heavy and subdued. The judge's clerk Paul Lyness admonished those assembled inside before it began that "any outbursts" would be treated as contempt of court. There were none.Boston bombing survivor Karen Brassard, who was injured near the finish line, put a comforting hand on Liz Norden's shoulder as they filed outside after the verdict.
Assistant U.S. Attorney Steve Mellin, who delivered the closing arguments about the "river of blood" that Tsarnaev left on Boylston Street on April 15, 2013, hugged a victim to his chest as they bumped into each other leaving.
Tsarnaev watched as the jurors filed out of the courthouse. Then, wringing his handcuffed fingers in front of him, he was escorted out a side door.
Michele McPhee is a Boston-based freelance reporter and frequent contributor to ABC News.