BOSTON— -- Three days after the deadly 2013 Boston Marathon explosions, investigators say bombing suspects Dzhokhar and Tamerlan Tsarnaev used a Ruger 9mm semi-automatic handgun to murder MIT police officer Sean Collier, carjack a young businessman, and hours later to fire on police in a vicious gunfight. Now with Dzhokhar Tsarnaev on trial, witnesses and court documents have shed new light on the pistol's curious path through a criminal underground and purportedly into the hands of the brothers who were once the most wanted men in America.
The gun's serial number was "obliterated" by the time U.S. law enforcement got to it, but federal investigators were able to forensically "raise" the numbers and trace its purchase to a gun store more than three years ago and 100 miles from Boston.
In November 2011, Los Angeles native Danny Sun Jr. bought the 9mm Ruger P95 at a Cabela's hunting and fishing store in South Portland, Maine as part of a "multi-gun" purchase, law enforcement officials and a Cabela manager told ABC News. Sun Jr. later told police that at some point over the next year, he gave the weapon to Biniam "Icy" Tsegai.
When Tsegai, an Eritrean immigrant, received the gun, federal prosecutors in Maine said he and others were the target of a multi-agency federal investigation into crack dealing out of Portland hotel rooms. Tsegai would plead guilty to drug charges in 2014.
But back in 2012, Tsegai handed the gun off to 21-year-old Merhawi "Howie" Berhe, according to recent testimony from Stephen Silva, Dzhokhar Tsarnaev's "best friend." Berhe is also Eritrean and was arrested in South Portland on a burglary charge last year, according to a police log. It remains unclear how Berhe, a Cambridge, Mass. resident, knew Tsegai. An attorney for Berhe declined to discuss specifics of his case with ABC News and an attorney for Tsegai did not respond to request for comment.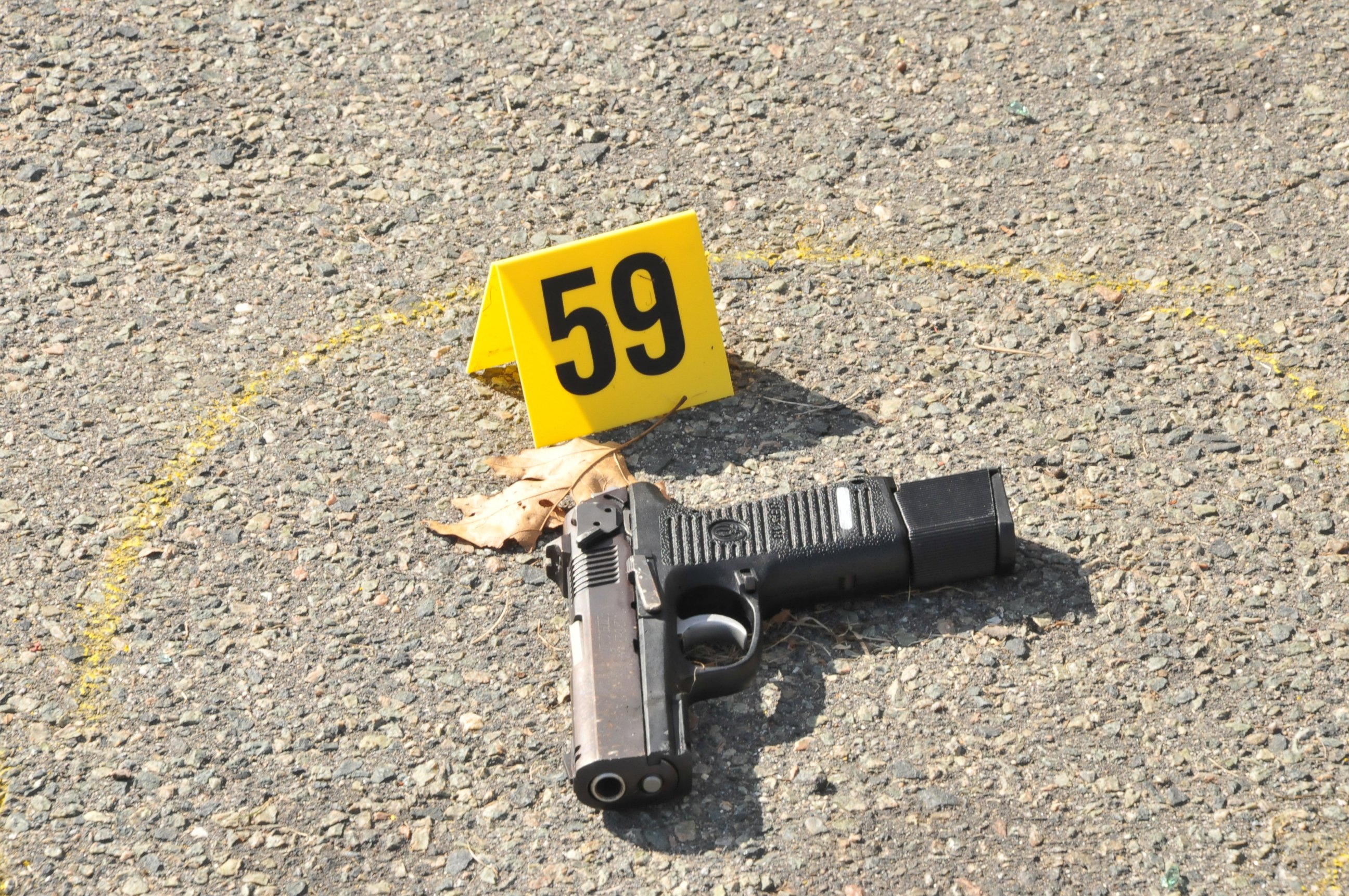 Silva testified that he then took the gun from Berhe, who he said was "a friend of mine from my neighborhood."
"He asked me if I could do him a favor and hold down a firearm for him because he needed to get it out of his house," Silva testified, adding that Berhe's "mother had searched his room."
Berhe was charged earlier this month possessing a firearm with an "obliterated" serial number, presumably the same one he gave to Silva and would eventually end up in Tsarnaev's hands. Berhe has pleaded not guilty and was released on $10,000 bond on March 17, the same day Silva outlined from the witness stand in Tsarnaev's trial how the gun made it from a ceiling panel in his apartment where it was secreted in a tube sock, to the accused marathon bombers.
Silva described the gun as "black…looked a little rusty…the serial number was obliterated on a silver panel and it said 'P95' on top slide and it also says Ruger on the side of the gun."
While he had it, Silva decided to make use of the gun himself, he said, and ripped off buyers in a drug deal in Cambridge, Mass. later in 2012.
Dzhokhar Tsarnaev allegedly first saw the gun after Silva brought it to a New Year's Eve party that same year. Tsarnaev asked about borrowing the gun, Silva testified, but Silva didn't get around to giving it to him until February 2013. Silva testified that Tsarnaev wanted the gun to "rip some URI students," presumably referring to the University of Rhode Island, which is close to his college dorm at University of Massachusetts/Dartmouth. Tsarnaev also demanded bullets, asking Silva for the "food for the dog," Silva said.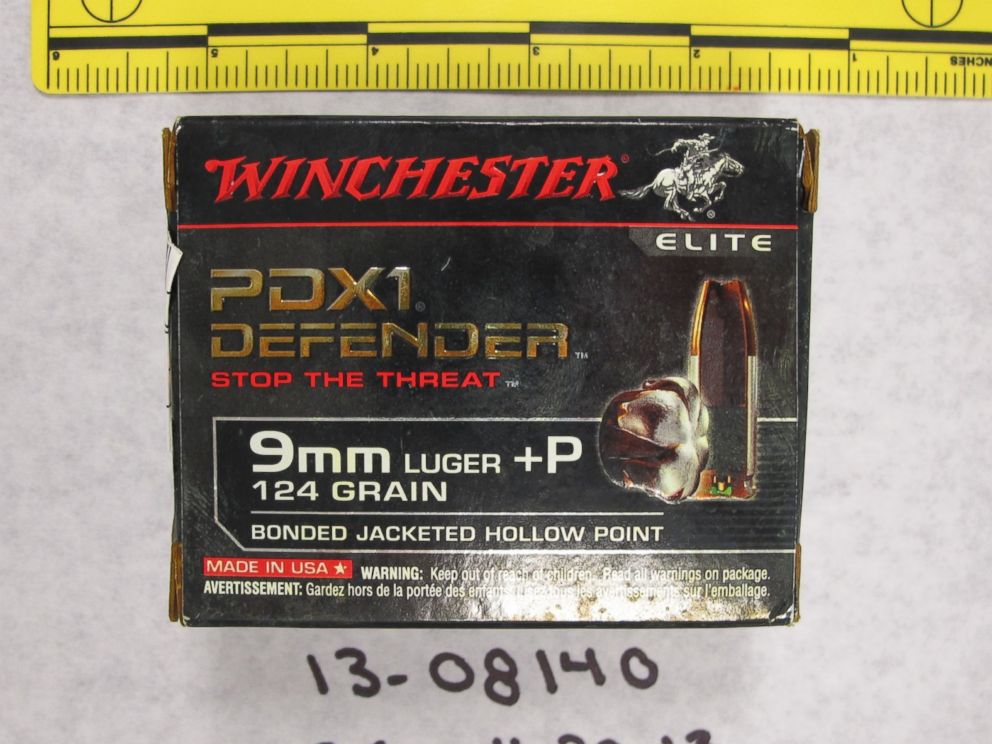 Over the next few weeks, Silva said he was annoyed with Tsarnaev because he refused to return the gun, always "coming up with excuses," up until the first week of April when he last saw Tsarnaev and allegedly sold him marijuana.
The Marathon bombs exploded on April 15, 2013 and three days later, MIT police officer Sean Collier was murdered in his patrol car, allegedly with six bullets fired from the Ruger. Tsarnaev's attorney Judy Clarke admitted in her opening arguments that the Tsarnaev brothers were responsible for the 27-year-old officer's murder. Prosecutors said Collier was shot three times in the head and three times in the hand, by the Tsarnaev brothers, though it's unclear which one pulled the trigger.
A short time after Collier's death, Tamerlan knocked on the window of a young businessman Dun Meng and pointed the Ruger at his head several times during a harrowing carjacking and robbery, Meng testified. Meng was able to escape when the brothers stopped at a gas station.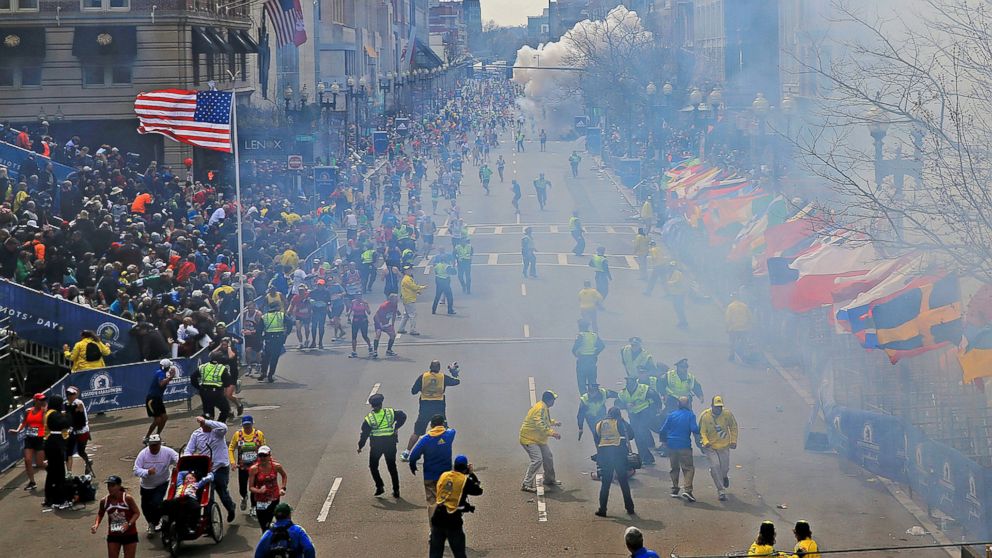 A few miles and hours later after Meng escaped, the Tsarnaevs became pinned in by police and engaged in a firefight. Police say Tamerlan fired the Ruger until it was empty and then threw the handgun at the officers. Massachusetts State Police Lt David Cahill testified on Tuesday that the Ruger was fired 56 times in Watertown during the Tsarnaevs' crime spree.
Tamerlan died after being shot in the firefight, and then run over by his brother as Dzhokhar fled the scene, according to witness testimony. Dzhokhar managed to elude capture for 16 hours before being pulled off a dry-docked boat in Watertown backyard.
The Ruger was recovered at the scene of the firefight in Watertown and now serves as a key piece of evidence in the trial against Dzhokhar Tsarnaev.
Tsarnaev has pleaded not guilty to 30 counts related to the bombing, Collier's murder, and the businessman's carjacking.